Satoshi's Secret Hex Message - Crypto Academy S5 - Homework Post for task 3
INTRODUCTION

Hello Everyone! Welcome to my Steemit Crypto Academy Introduction Courses Task 3 article. In the lecture post by prof @awesononso, I understood so well the meaning of crytocurrency and how it all begun, the meaning of cryptography as the initial logic behind cryptocurrency, the meaning of Genesis Block, the first Genesis Block in the crypto world which was the Bitcoin Genesis Block that was initiated by Satoshi Nakamoto (a presumed pseudonym of the unknown first miner/creator of bitcoin) on the 3th of January 2009 at 18:15 UTC (7:15 PM GMT+1), and so much more.
However, in this task post, I shall answer the following questions accordingly with the best of my knowledge and researches:
1. Who is Satoshi Nakamoto? 2. Explore the Coinbase Transaction of the Bitcoin Genesis block. 3. Find and decrypt Satoshi's secret Hex message. What do you think the message means?

WHO IS SATOSHI NAKAMOTO?

Until this day and counting, the name Satoshi Nakamoto has remained a pseudonym for the inventor(s) of bitcoin. On the 31st of October 2008, the anonymous creator of bitcoin released the White Paper Of Bitcoin titled "Bitcoin: A Peer-To-Peer Electronic Cash System" with the name in question as shown in my screenshot below;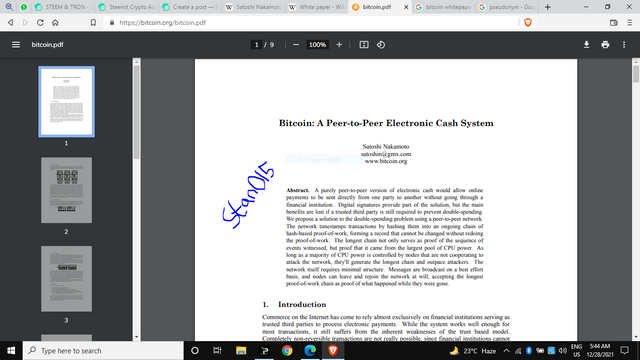 src: my screenshot
Nakamoto's Identity
Over the years, researches have been made in search of the real identity of the inventor of bitcoin. This has left the world with different arguments on the real Bitcoin Inventor; many argued that he is an individual while others aruged that they are group of people (two or more).
There has been believes that those referrenced by Nakamoto in the white paper are the group of individuals that invented bitcoin, or that they know the real inventor. But these individuals have denied this postulation.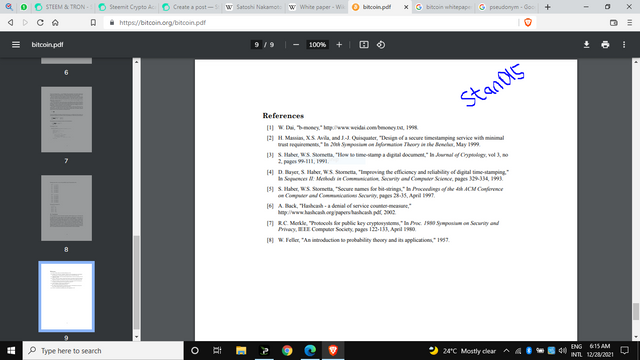 src: my screenshot
Wikipedia has a claimed identity of Satoshi Nakamoto which claims that he is an individual from Japan born on the 5ft of April 1975. These claims are from the researches made by some analysts who analized Nakamot's kind of english language and his active time. Stefan Thomas claimed that between 2pm to 8pm Japan Standard Time (5am to 11am GMT), Nakamoto was usually offline, and this is the sleep time for people living in Japan. However, other analysts with their own search results had focused on Cryptographers and Computer scientists, of which most are non-Japan descents. visit wikipedia to read his biography here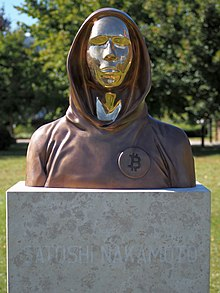 source
Until this day, the real Identity of Satoshi Nakamoto is still Unkown.
There are still claims of who the REAL inventor is, many have claimed to be Satoshi Nakamoto, many have denied being Nakamoto or knowing his Identity. This has left the world to proclaim the name
Satoshi Nakamoto
pseudonymous.

EXPLORE THE COINBASE TRANSACTION OF BITCOIN GENESIS BLOCK

Before I begin the exploration, what is
coinbase transaction
and what does
bitcoin genesis block
mean? This was cleary explained by prof
@awesononso
in his
lecture post
, however, I shall define both terms in my own words:
What is Coinbase Transaction?
This is the first transaction in a block and it is a unique type of transaction created by the miner who in turn collects the rewards of their work.
Typically, a Coinbase Transaction:
is the first transaction in a block created by the miner
offers the miner a reward which can be withdrawn when it reaches a certain amount in the blockchain
has all the transaction fees collected by the miner sent to this transaction.
rewards reduces to halve after a certain number of blocks have been added to the blockchain. This is know as Halving.
What is Bitcoin Genesis Block?
It was clearly explained by prof @awesononso that bitcoin genenis block is the beginning of the beginning. This means that it is the first block of bitcoin ever mined before other blocks succeedded.
Below is the Coinbase transaction of bitcoin genesis block. The first bitcoin block known as BLOCK 0 was mined by an unknown miner as it was recorded on the trasaction details on the 3rd of January 2009. This unknown miner is believed to be Satoshi Nakamoto the inventor of Bitcoin. It was easier to mine blocks then compared to the recent, the second block was mined 6 days after the block 0 and it is called the block 1.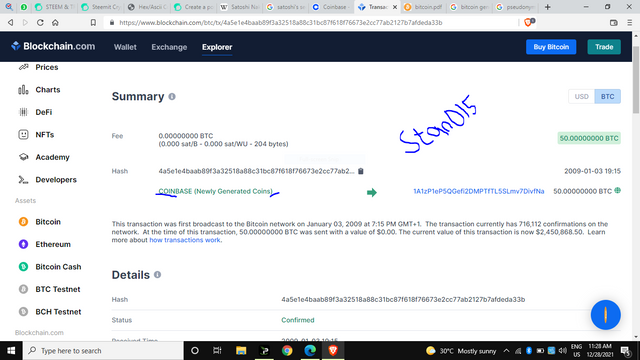 src: my screenshot


FIND AND DECRYPT SATOSHI'S SECRET HEX MESSAGE. WHAT DO YOU THINK THE MESSAGE MEAN?

A
Hex Message
is a message typed in hexadecimal base. This is very common in computing and of course in the cryto world. Miners can pass a secret message tagged
sigscript
in hexadecimal which can only be read by those who understands hexadecimal language. Although there is a tool one can use to decrypt hex message into common words, this tool is the;
HEX to ACII Converter
.
How to find Satoshi Secret Message:
Navigate to Blockchain Explorer
Search for block 0 by typing '0' since we are looking for the Genesis block because that is where the secret message is. Or copy and paste the following in the search box; 000000000019d6689c085ae165831e934ff763ae46a2a6c172b3f1b60a8ce26f
scroll down to find block transaction, click on the hash
scroll down to input and copy the sigscript as shown below:

src: my screenshot
Satoshi Secret Message (HEX): 04ffff001d0104455468652054696d65732030332f4a616e2f32303039204368616e63656c6c6f72206f6e206272696e6b206f66207365636f6e64206261696c6f757420666f722062616e6b73
Navigate to HEX to ACII Converter and paste the hex message appropriately and then convert to ACII

src: my screenshot
Satoshi Secret Message (converted): "The Times 03/Jan/2009 Chancellor on brink of second bailout for banks"
What I think it mean:
Following the purpose of bitcoin stated in the White Paper Of Bitcoin, and the fact that the message read same as the news paper released on the same date. I think Satoshi Nakamoto is narrowing the minds of everyone to understand bitcoin as a solution to the faild banking system.
The first paragragh of the newspaper below reads "Alistair Darling has been forced to consider a second bailout for banks as lending drought worsens." Again the subtitle reads "Billions may be needed as lending squeeze tightens."
The above sentences are stated the bad effect banks has caused. Nakamoto referencing this headline, to me, means he has invented a solution to the failed banking system. And this is Bitcoin/cryptocurrencies! A solution to third part stress and charge.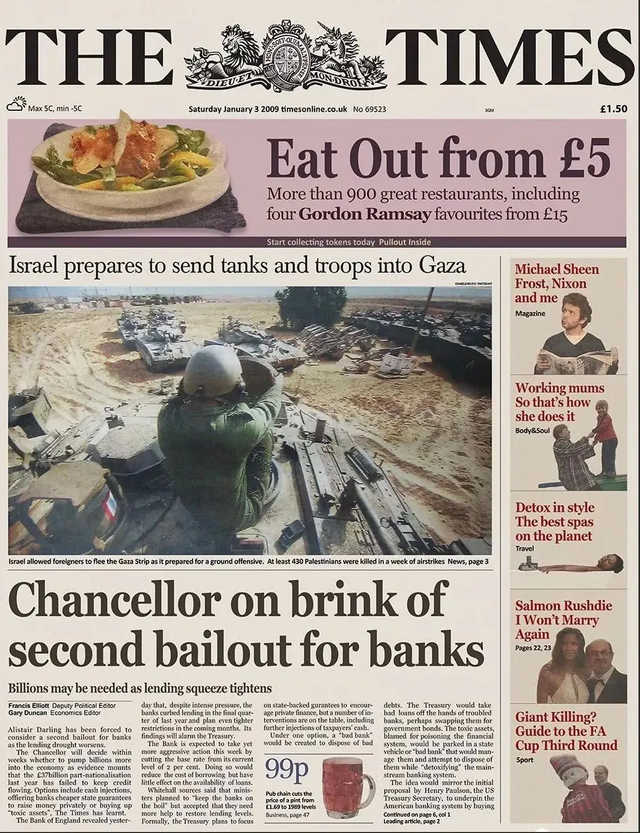 source

CONCLUSION

Bitcoin and other valued crytocurrencies have brought
light
to many. It is indeed an invention that has so far solved the issue of third-party banking system. Transaction being Peer-To-Peer has irradicated the issue of monitoring or control of a third-party over your own asset/money.
One could argue that cryptocurrency has bad effects in the sense that illegal transactions now go through crytocurrencies. But the goodness of cryptocurrencies is so far so good unlimited.
I so much appreciate the lecture by prof @awesononso that led to this task as my knowledge of the cryptocurrencies, especially the bitcoin has increased. More knowledge brings more wisdom.

Club5050

I am in full support of #club5050 and have powered up all earnings this week. Below are screenshots of my #Club5050 status: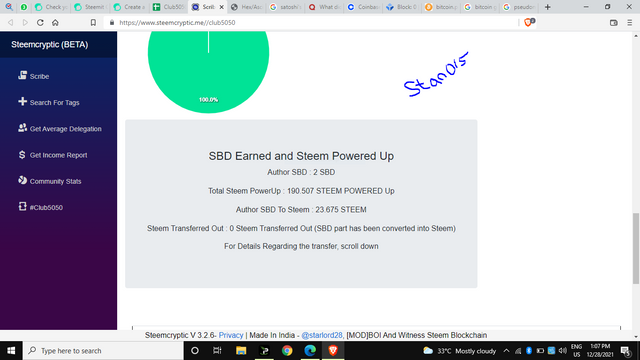 src: my screenshot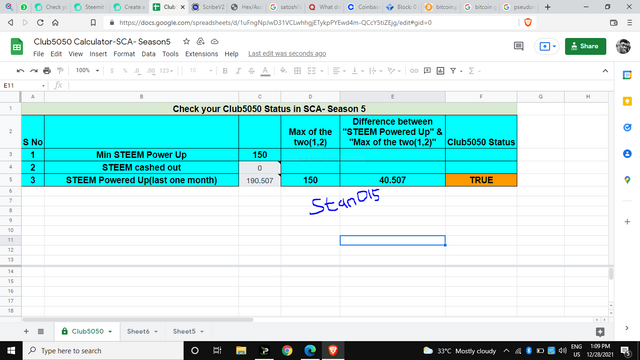 src: my screenshot
https://steemit.com/hive-172186/@stan015/my-introductory-post-to-this-great-community
Thank you for reading through to this part of my task post. I wish you a happy week this week and a Happy new year in advance.