Steemit Crypto Academy Contest/S1W1- Favourite Blockchain Network by @samuel20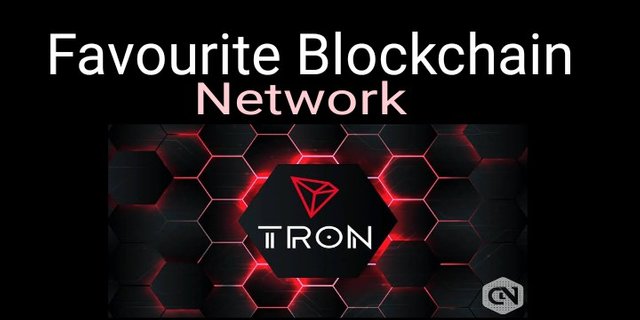 Introduction
Hello everyone.Trust you are good.The Steemit Engagement Challenge Continues today.Here is my entry.
A blockchain is a digital ledger used for recording transactions in such a manner that it cannot be tampered-with,thus making it immutable. A blockchain Network is a system that works in synergy with smart contracts and permanent record of transactions.This means that blockchain network has two features which is smart contract and digital ledger feature.There are lots of blockchain networks like Ethereum, Bitcoin,Tron among others.


QUESTION ONE
My Favourite Blockchain Network
My favourite blockchain network is Tron Network.It was founded in 2017 in Singapore by a non-profit organization.Tron is no doubt a blockchain decentralized digital system. The native currency of the Tron network is TRX and it's network is trc-20.As at the time of writing Tron is ranked #22 in the list of cryptocurrencies with a price of $0.06617.A market capitalization of $6,712,327,275 and a 24-hour trading volume of $1,444,441,878(21,866,099,126 TRX)
| Asset | Price | Market cap | Trading volume |
| --- | --- | --- | --- |
| Tron(TRX) | $0.06617 | $6,712,327,275 | $1,444,441,878(21,866,099,126 TRX) |


Users can buy and sell Tron(Trx) on crypto exchanges such as Binance,Kucoin,FTX,Huobi global,OKEx etc.Even here on Steemit we all have a TRX wallet where our TRX rewards are paid.The central agenda of the Tron network is to have a less-costly way of exchanging digital contents.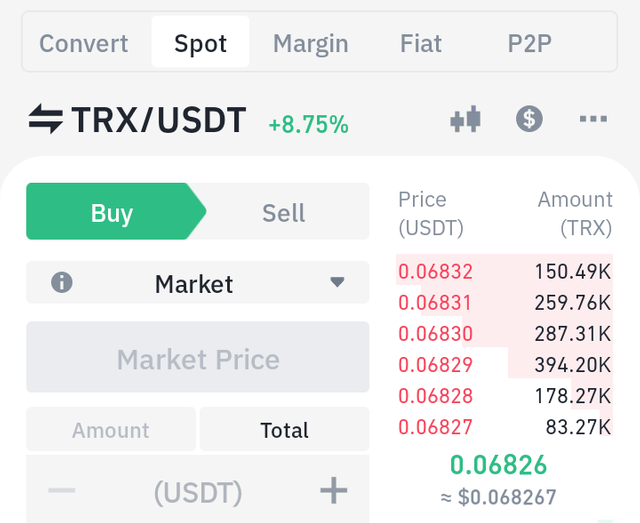 screenshot from binance.com


History of Tron Network
Every project has a beginning.Tron network is not an exception.Tron network was founded by Justin Sun who also doubles as the owner of Steemit.The Tron network is been supervised by the Tron foundation since 2017.Initially,Tron was operating on the Ethereum network using ERC-20 before it then became an independent peer-to-peer protocol in 2018.Tron foundation also acquired BitTorrent service.
Tron genesis block-which was the first ever block in the Tron blockchain was dated July 25th 2018.This is a great milestone and the basis of the Tron network.The following year being 2019 BitTorrent started the her token sale based on the Tron network.
Tron is a decentralized blockchain network which allows developers to create,own and publish contents,create smart contract and decentralized applications (dApps).It's consensus algorithm is delegate proof of stake(DPoS).
DPoS Is a consensus algorithm where super representatives validate transactions in a 6-hour rotation basis.The rewards are shared to the nodes that voted the super representatives in accordance to their stake.There 27 super representatives who take turns to validate blocks and transactions at each point.
Why Tron Network is my Favourite
I like Tron network for pretty lots of reasons.They include but not limited to:
•High Scalability
Scalability is simply the number of transactions that a network can handle in one second(number of transaction per second).It has a scalability of up to 2000 transactions per second.This is so fast when compared to Bitcoin which has 6 transaction per second and Ethereum which has below 25 transactions per second.
•Low Transaction Cost
Transactions on the Tron network comes at a low cost.This is very impressive.For example transferring TRX using the trc-20 network attracts a fee of just 1 TRX.Also when transfering USDT with trc-20 network the charge is just 1 USDT irrespective of the quantity.I have first experiences of this examples.
•Easy to Use
Unlike a few other pennycoins.Trx is easy to swap to USDT and then sold to fiat or used to buy other crypto with the highest possible ease.This makes it to be loved by international traders.One can create his own programs on tron network.
•Staking
The presence of the Staking feature on the Tron blockchain allows users to stake their Tex token and earn passive income.This is your money working for you.The staking mechanism also makes lending possible.
•Decentralization
Users on the Tron network can create contents and monetize it without the intervention of third parties or intermediary.This makes it to be decentralized and free from any central control.

QUESTION TWO
Earlier Shortcomings in the Tron Network
Between late 2017 and early 2018 it was reported that Alibaba and Tron would start a partnership ,but this was found not be true in the course of time.
The founder of Tron-Justin Sun announcef that Tron would have a working relationship with Baofeng,a Chinese TV station in China which would add up to 200 million users. It was later observed that the partnership was not with Baofeng rather a new blockchain division of Baofeng.Lots of users lost interest and trust in Tron because of this lies.
To cap it all,there were reported cases of plagiarism in the whitepaper of Tron which was Plagiarized from Filecoin whitepaper.
How the Shortcomings were taken care of
The Tron founder Justin Sun cleared the air about the case of plagiarism and attributed the error to wrong translation into another language.Check under the reply to see how Justin cleared the air on that.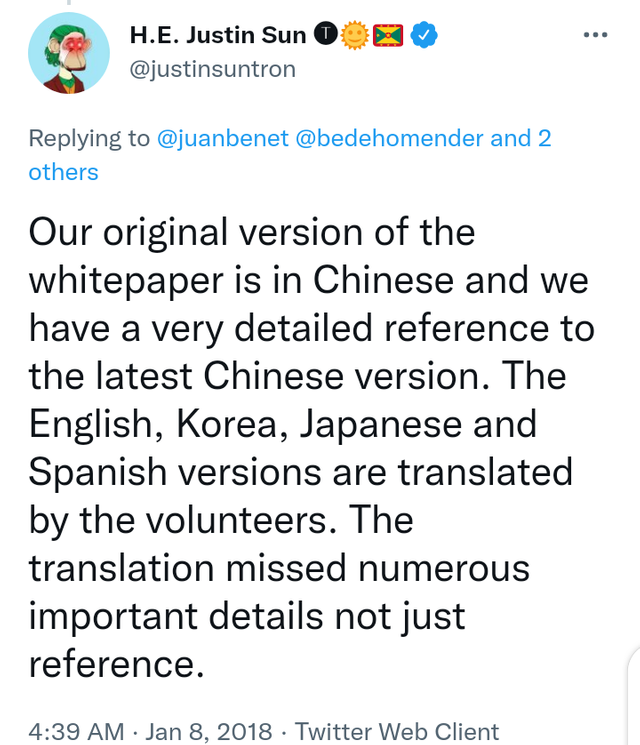 source

QUESTION THREE
Changes to Make Tron Network Better
•As much as 50% of Trx token is owned by 10 addresses,this is a big problem because they can manipulate the price easily.
I want a situation where the TRX tokens are evenly owned by many so that it would be difficult for the ten unknown holders to manipulate the market in future.
•I want the other projects in the Tron network whitepaper which would make the network to be completely decentralized internet to be implemented not just the creation and launching of the blockchain which has happened since 2017.
•I think more dApps,awareness and usefulness should be attached to Tron inorder to make it more popular and to gain more value.Incorporating TRX token to Steemit was a great attempt.More is expected.
•More of the issued TRX token should be made available to private investors instead of allowing a few whales to own it.

QUESTION FOUR
Project Built on Tron Network
Thee are lots of projects on the Tron blockchain which include but not limited to JustLend,Just Swap,Wink etc.I will write on JustLend.
JUSTLEND
JustLend is a big project which is built and is operational in the Tron blockchain.It is a decentralized exchange that was launched in 2020 for the purposes of allowing users to swap different tokens.Although is set as the default token while the user can scroll to see the other tokens such as usdc,sun,btc,wbtc,eth,ltc etc.
The username will need to have a Tronlink wallet inorder to connect are access the services of JustSwap.You can swap any of the listed tokens and can also transfer(send and recieve) the lists tokens from one user to another without any third party or central control.
•To access this service.Kindly go to your Tronlink wallet and click on the discover button.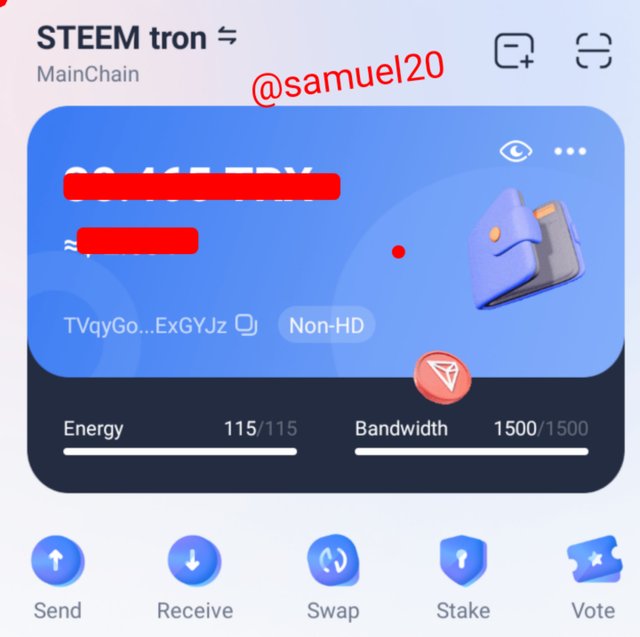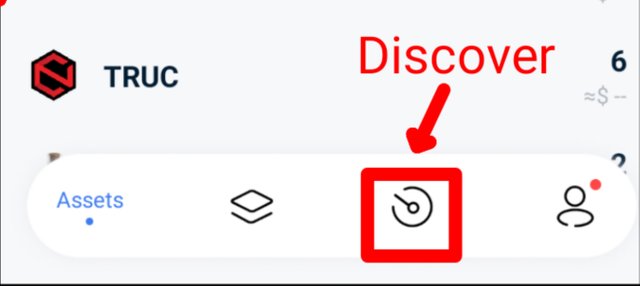 •Then click on SunSwap as shown in the list of dApps above.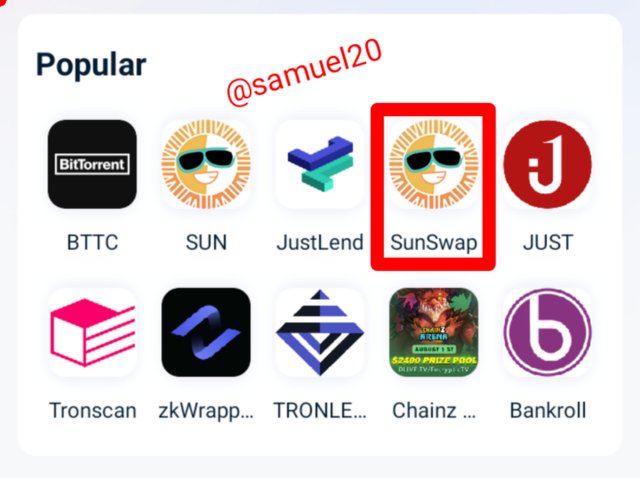 •Click on the drop-down on TRX to see the other tokens.Then you can perform any transaction that you want.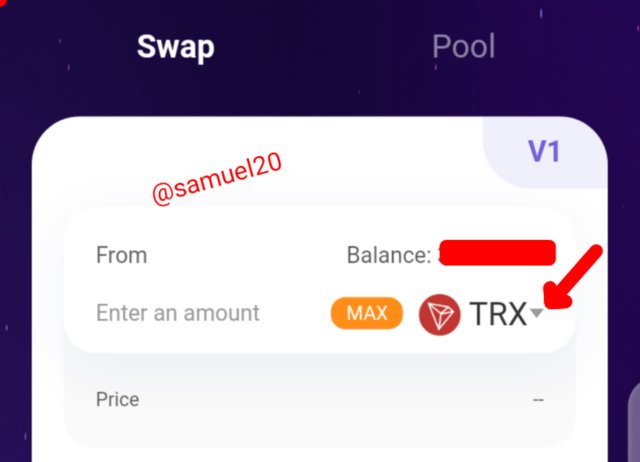 Conclusion
Tron is decentralized blockchain network which was founded in 2017 and it has TRX as its native token.It allows content creators to create and monetize their projects without the interference of a third party.Users can send, recieve,stake their Trx tokens with ease.
Transactions are faster and cost effective on the Tron network and the Teon coin is listed on several centralized and decentralized exchanges.Its consensus algorithm is delegate proof of stake where super representatives validate blocks and transactions to get rewards and then shared it amongs the voters.The super reps earn up to 16 trx for each validation.
I am inviting @pelon53 @fredquantum @ngoenyi to participate