Steemit Crypto Academy Home work Chapter-3: Blockchain Wallet @okoyeamaka11
INTRODUCTION
Hello everyone welcome to another homework given by @sapwood and I am @okoyeamaka11 and after reading the lecture given by the professor about Blockchain Wallet I am confident that I can write this home work so read and understand.
First of all what is a wallet in crypto well it is a space where digital asset can be stored and they are two type of digital wallet which are hardware and software wallet and I am going to be throwing more light at them.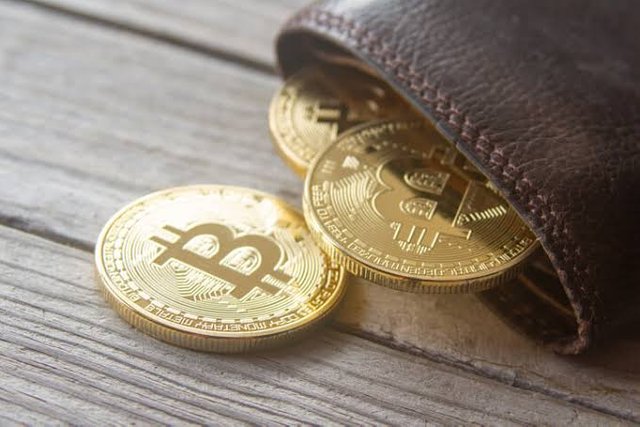 Source
Hardware wallet
This type of wallets are really off line type of wallets that when you want access your asset you will need to connect them through the USB port because the flash drives
Software wallet
It is obviously a online type of wallet which you can easily get on your phone or PC while in the phone you need to download it from playstore but in the PC it can be downloaded or it can be your browser extension but the fact is your private key need to be stored safely.
Which one is having a better security advantage?
I think it is the Hardware wallet because it is going to be had to hack something that is not online unless you steal the hardware so it security is better than software wallets.
2). What are the important points to consider when you deal with an Exchange(centralized) Wallet & Decentralized wallet.*
The important point I consider is Time I am holding my asset if I go for centralized wallet I am holding for short term because I can trade in it as soon as the asset price goes up in value but in Decentralized wallet it is for long term because there is no trading of any sort in it.
How do you secure/restore both types?
Centralize wallet
I am going to be sharing how I am going to secure and restore the wallet firstly we are going to be looking secure.
Secure
To secure your wallet ID you need to make sure no body get it because the person can easily access your funds but if the person doesn't have access to your phone number or email they can't transfer anything according to Binance I don't know about others.
Restore
The process of restoring your wallet is by changing your password or contacting customer care.
Decentralized wallet
I am going to be sharing how I am going to secure and restore the wallet firstly we are going to be looking secure.
Secure
To secure your wallet you need to store your keys safe so as not to loose your money because in this wallet they don't ask for email and phone number confirmation.
Restore
The process is by inserting your private key, mnemonic key or keystore file and it will be restored once.
Web 3.0
To know what it means visit here I am just going to give you examples.
Give an example of a Web 3.0 wallet and what are the distinct uses of a web 3.0 wallet? Have you ever used any Web 3.0 crypto Wallet? Examples?
Steemit is used to write articles but the main thing is socializing and yes I have used it and it has been a blessing.
Conclusion
Thanks for reading and i hope you agree with my choice obviously you will anyway i hope i explaned it very well Please @steemitblog and @gbenga, here is my task entry and thanks for reading.
Cc: @steemcurator01
Cc : @steemcurator02
Cc : @steemitblog
Cc : @sapwood