Crypto Academy Week 9 - Homework Post for @sapwood|| My P2P Trading Experience on Binance
Thank you @sapwood for your lecture. It is good to be back to the academy. I enjoyed every part of your lecture and I am here to submit my homework. I have been trading P2P on Binance as a market taker. Thus, on this piece, I will be writing based on experience, accompanied with screenshot from my Binance application.
In order to make this an interesting read, let me approach it by outlining the sub-topics before we start.


Image
Introduction to P2P Trading
How I carry out my P2P trade on Binance P2P – Steps
How Escrow Helps Buyers and Sellers on Binance
P2P Payment Methods Available on Binance
Minimum Amount for Trading on Binance P2P
Gas fee for TRC-20 USDT Transfers on Binance
Conclusion
Introduction to P2P Trading
The acronym, P2P means person to person. it is a method of trade which provides an opportunity to buy crypto or fiat from a user of the same exchange platform and vice versa.
The trade is escrowed by the exchange platform to ensure that fraud is been checked and users' money are safe. The control by the exchange is what boost the confidence of P2P traders.
How I carry out my P2P trade on Binance P2P – Steps
First: I place my order. To do this, I click on P2P trading on my dashboard on the Binance app here on my phone. The page opens with list of sellers and buyers. In order to place order, I choose a seller that have the range of amount that I want to buy.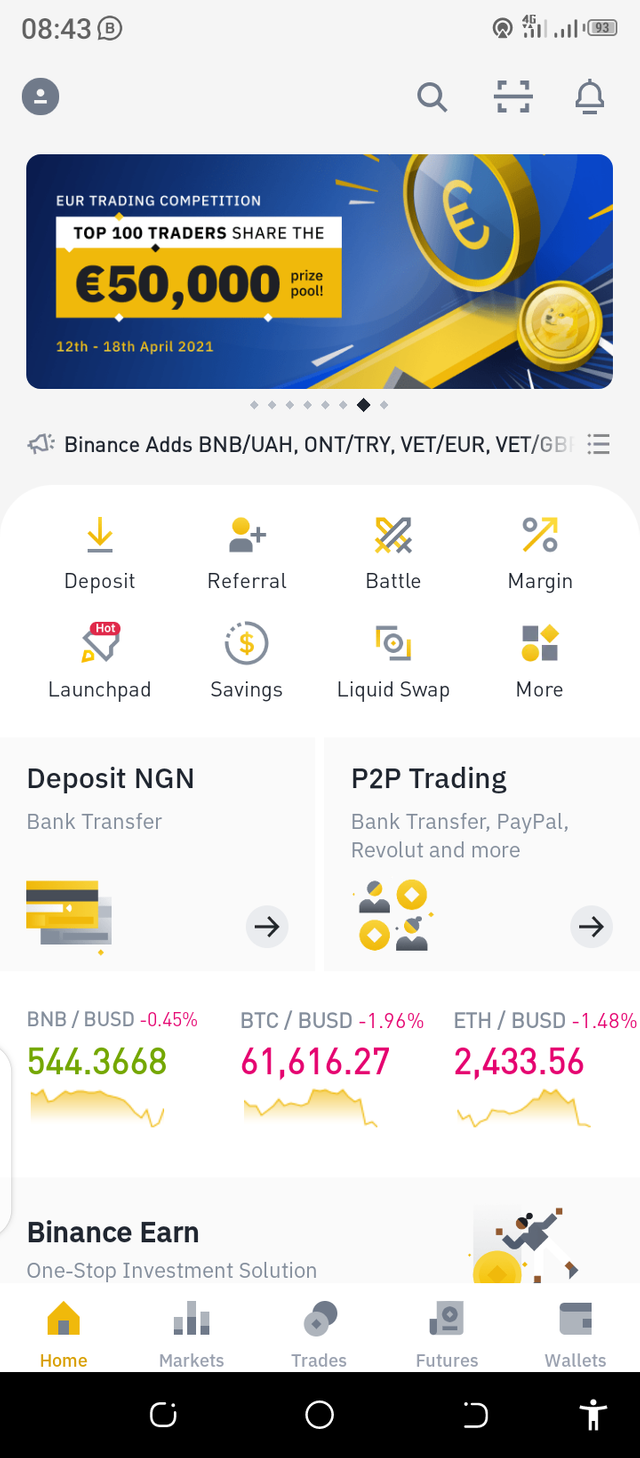 For example, Olu is a seller with ranges of 20,000 naira to 100,000 naira and I want to buy USDT worth 100,000 naira. I can click on the fiat category and buy from him.
Second: I click on buy beside Olu's advertisement and it opens a page for me to type the amount (100,000 Naira). The buy USDT icon changes to green and I click on it. This leads me to another page showing me options to either cancel the trade or transfer the money to the seller.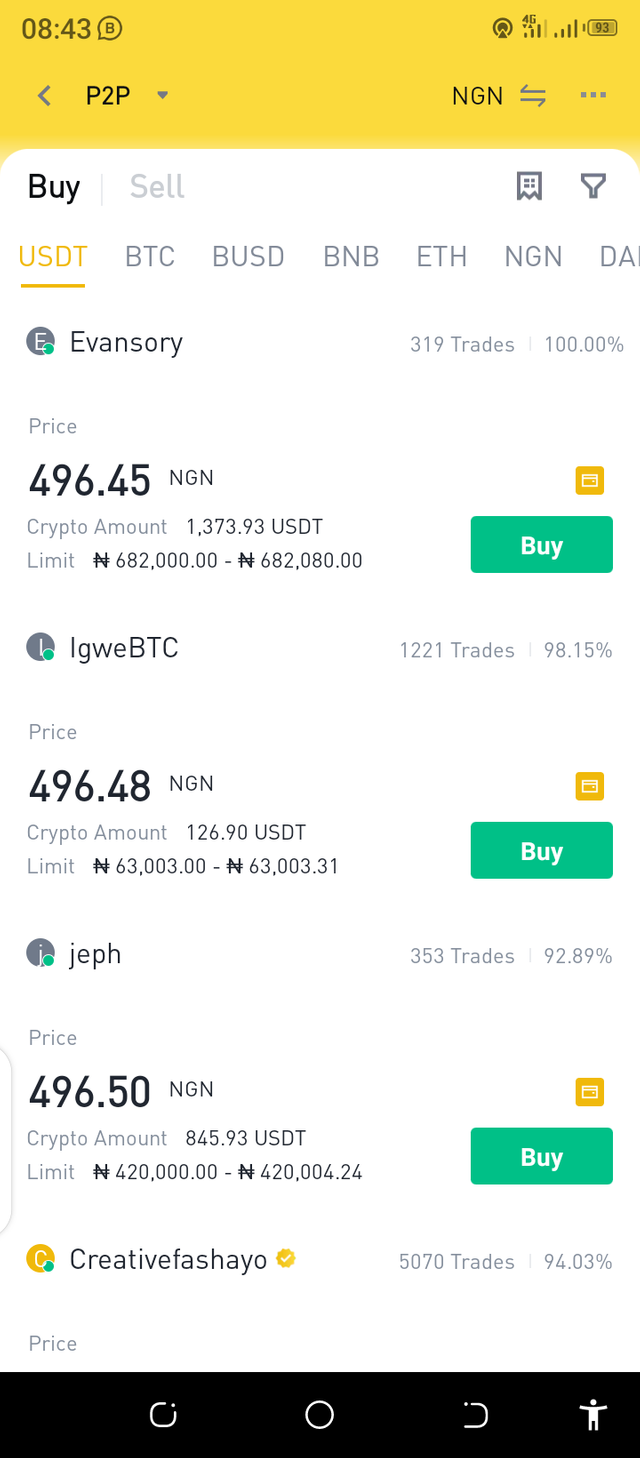 Third: I click on the transfer icon and it immediately leads me to a page showing the account details of the seller. I then copy the account number and minimize the page, so I can open my bank app and transfer the exact amount to the sellers bank account.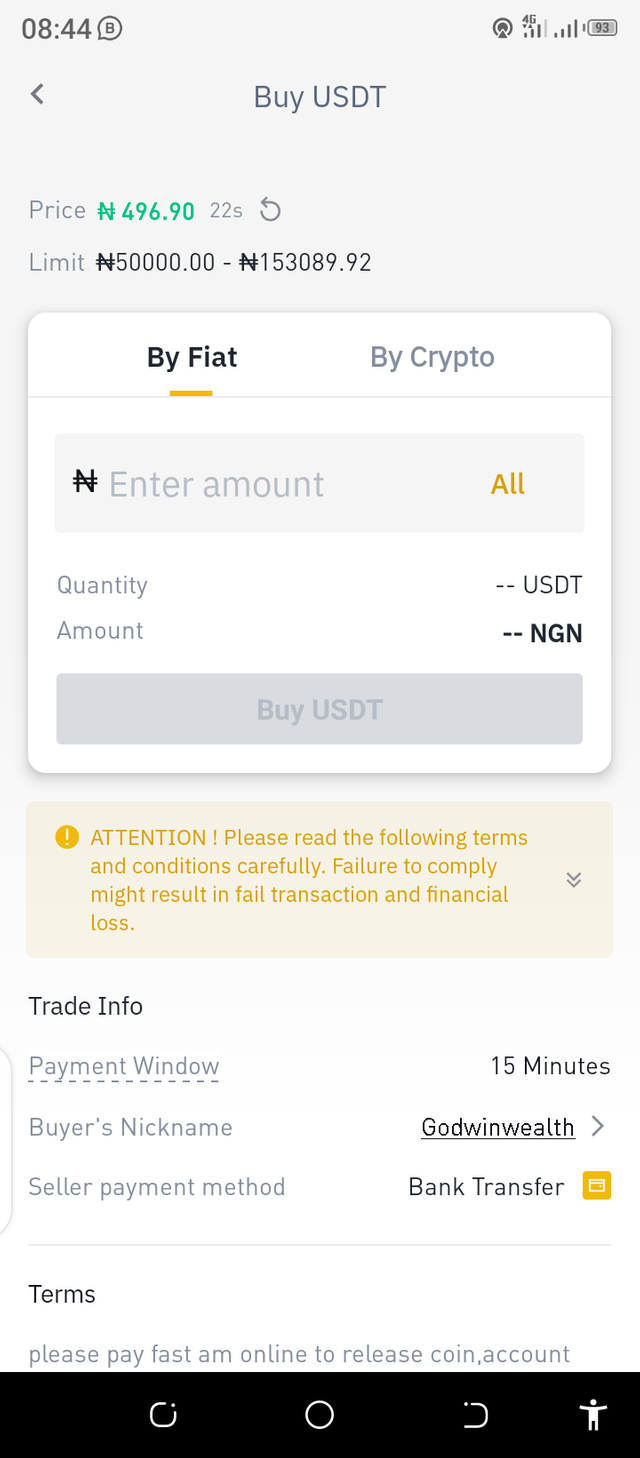 Fourth: I go back to the Binance page and click on Transferred, next icon. This will lead to a page where the timer reads to show how many minutes left for the seller to release my USDT.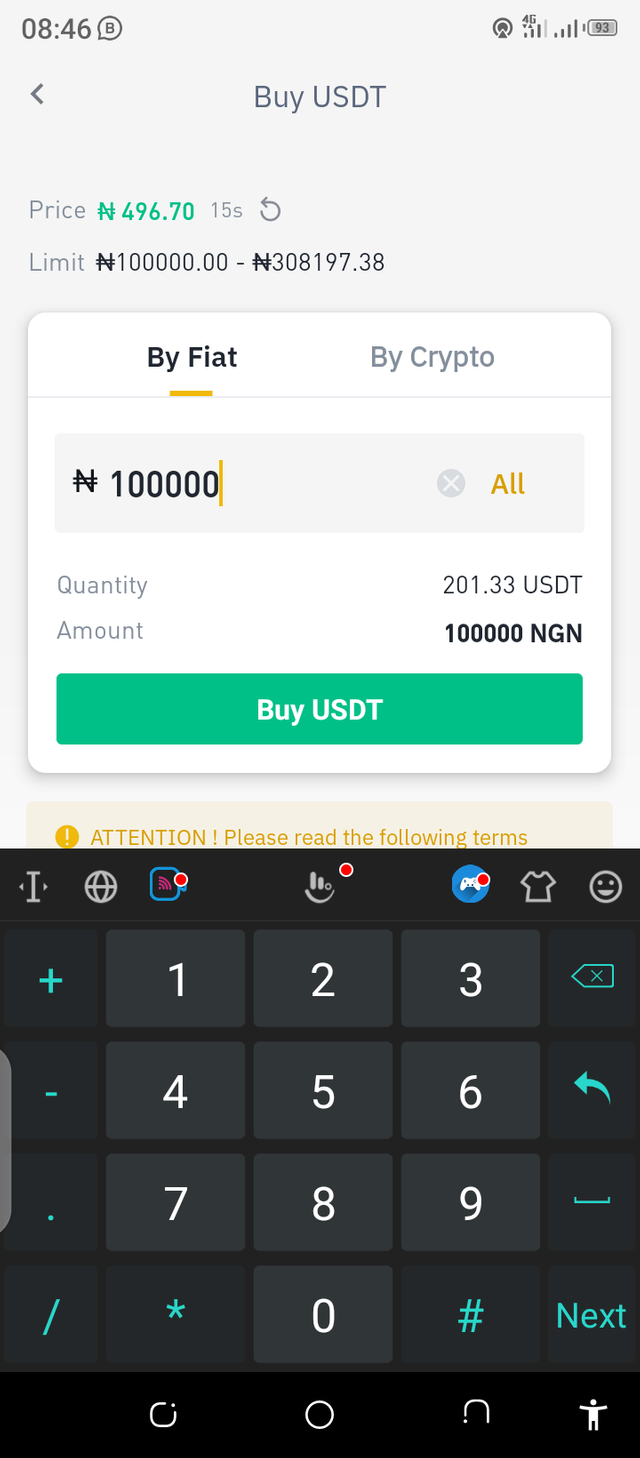 Fifth: when the seller has released the funds, it will show order completed and Binance will send me a text message that seller has release the funds. So, I check my P2P wallet and transfer the funds to my Spot wallet.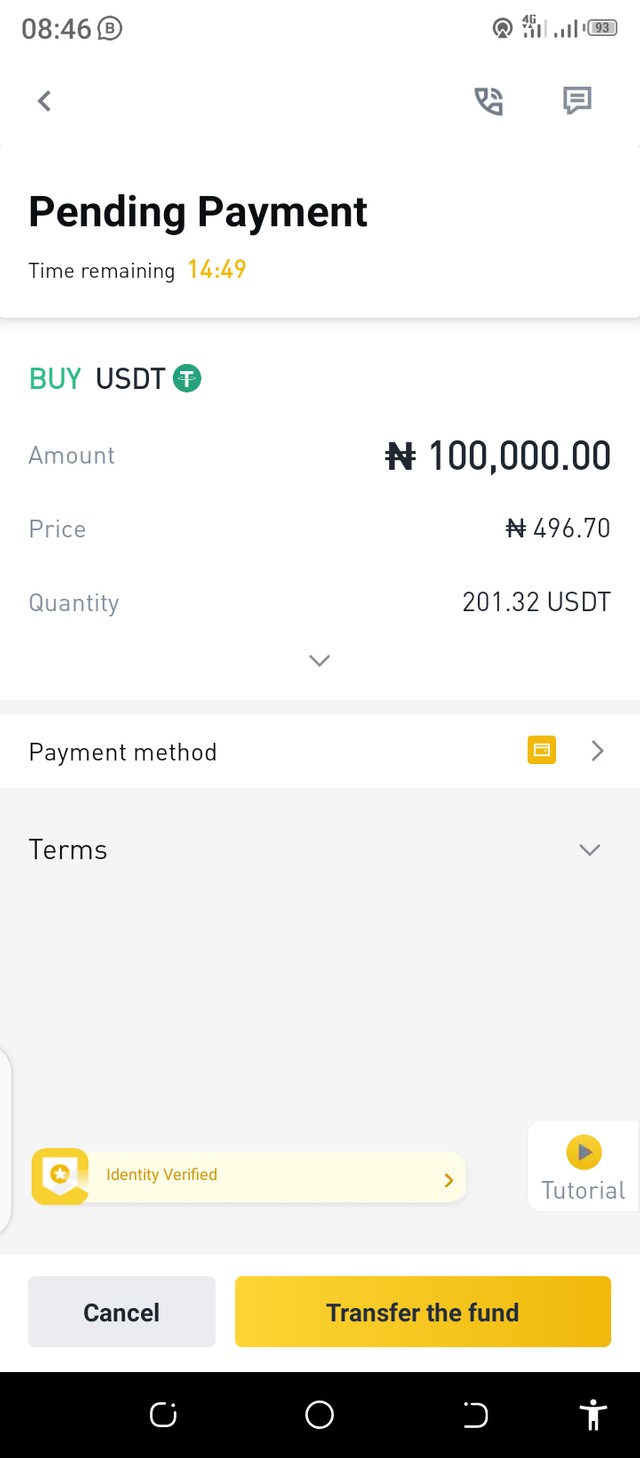 How Escrow Helps Buyers and Sellers on Binance
As earlier stated, escrow serves as a trusted third party that mediate the market transactions between buyers and sellers to ensure safety, transparency and trust. In this section, we look at the services of Binance escrow to both buyers and sellers.
Escrow service to Buyers
In an event that the buyer has paid money to the seller but the seller fails to release the asset, the buyer can click on the appeal button. After providing Binance with all necessary information, including screenshot of his payment, Binance will go through it. If it is confirmed that the payment was made, then Binance will release the funds to the buyer.
This serves as a great help to the buyer, for example if something went wrong with the seller, Binance can bridge the gap and in that case money is not lost.
*Escrow Service to Sellers
Sometimes, dubious buyers can pressurize the seller to release coins that they have not paid for. In that case, the seller can appeal to Binance and after negotiations, the coins can be returned back to the seller. Thus the seller would not lose his asset.
Importance of Escrow Service
The Binance escrow service protects users from scammers. It is strictly advised that users don't succumb to any deal outside the Binance P2P platform.
The escrow service ensures security of funds and build trust of users on the exchange platform.
P2P Payment Methods Available on Binance
At the moment, there are 62 payment methods on the Binance P2P trading platform. Among these are:
PayPal, International Wire (SWIFT), Western Union, Yandex Money, Sberbank, Payeer, M-Pesa Kenya, Monobank, BBVA, BancolombiaS.A, GoPay, OVO, Paytm, IMPS, UPI, PayNow, LinePay, SEPA, Faster Payment System (FPS), Mercantil, Pago Movil, Provincial, Nequi, Banesco Panama, PagSeguro, PicPay, Tinkoff, Alfabank, VTB Bank, Rosbank, Raiffeisenbank, Sovkombank, PUMB, UniCredit, PagSeguro, Mercadopago, MTS Bank, Rocketbank, Privat Bank, Gazprombank, Davivienda S.A, VTB Bank, Nequi, 1+ winner, Otkritie, OTP, Russian Standard Bank, Citibank (Russia), Credit Bank of Moscow, Trust, Gazprombank, Banco de Bogotá, Interac e transfer, Bank Transfer (Venezuela), Bank Transfer (India), Bank Transfer (Argentina), Bank slip and cash deposit to bank. Source.
Minimum Amount for Trading on Binance P2P
For this information, I had to check through the P2P platform and the lowest I saw is $1.88, which is about 1,000 Nigerian naira.
Gas fee for TRC-20 USDT Transfers on Binance
The gas fee for transferring TRC-20 USDT from Binace is 1 USDT. This serves as a fixed price based on my findings.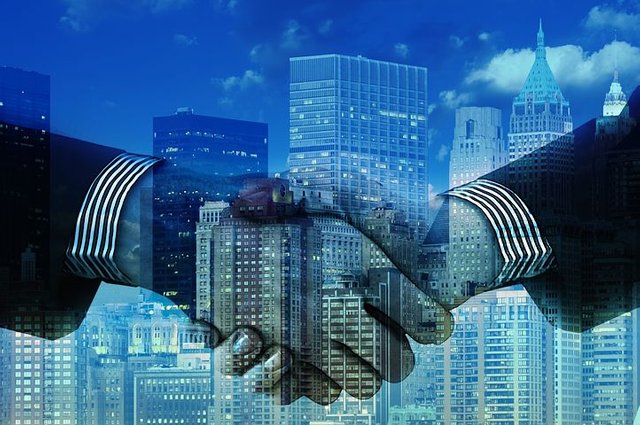 Image
Conclusion
P2P trading serves as a save haven for traders who wish to change their fiat currency to cryptocurrency of their choice. For Binance, the cryptos available to buy directly with fiat on the P2P platform are USDT, BTC, BNB, BUSD, ETH, DAI and NGN (fiat currency).
For the purpose of security of funds, trust and transparency, P2P is the solution.
Thank you for reading.