Steemit Crypto Academy Contest Season 5 Week 1 [Summary] - The Blockchain Bridge
Introduction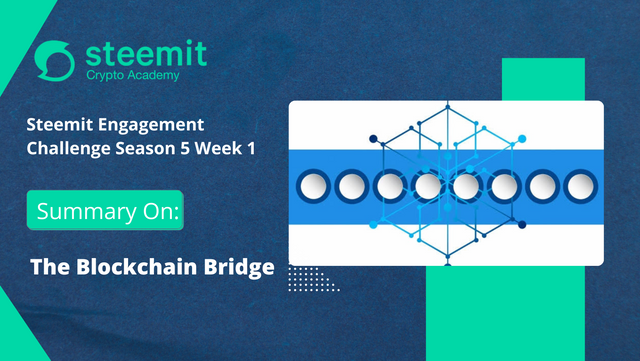 Dear, community members. We appreciate your participation in our community for the first week of Steemit engagement challenge season 5 and we invite you to participate in the ongoing second week themed - Get to Know the Steem Blockchain. This publication is aimed to give a summary of the participation in the first week.
For the first week, we hosted a contest that is centered on blockchain bridges giving a brief overview in our contest article and assigned some tasks on the context. A blockchain bridge is a protocol in the blockchain realm aimed at enhancing communication between blockchains, hence, enabling interoperability.
That said, it has also served as a scaling solution on some blockchains by utilizing a blockchain bridge as a side-chain scaling protocol to enhance scalability on the layer 1 chain and it serves other purposes as well. Participants have done their best to give their understanding of the context, many maintained originality to a large extent while some have issues with coming up with their own genuine content. Let's walk you through the statistics of participation.

Statistics of the Participation
Throughout the contest window, we have received a total of 27 entries, none was marked invalid in terms of fulfilling basic rules of participation like the club status, being a verified and active user, and so on. That said, an article was found to be plagiarized, in essence, only 26 entries into the contest are considered to have satisfied all the conditions of eligibility for the contest, as checked by the MODs.
| Total Entries | Invalid Entries | Plagiarized Content |
| --- | --- | --- |
| 27 | 0 | 1 |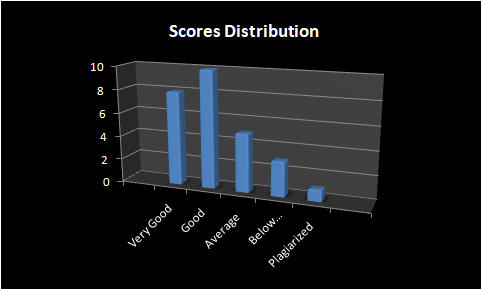 Scores Distribution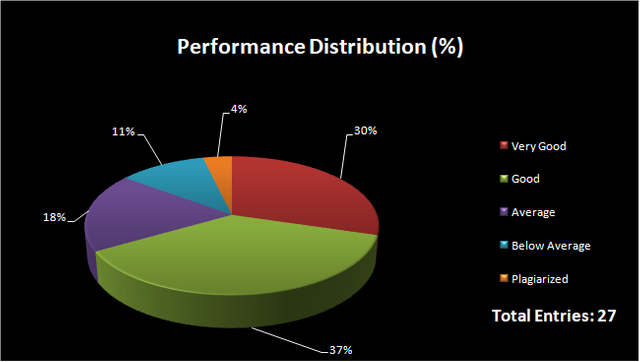 Performance Distribution
For the week, no article made it to the excellent realm as the dominating grade in the contest fell under the good category with a total of 37% followed by the very good category with 30% and 11% scored below average (below 5).

Top 3 Users for the Week
The first factor considered for the selection of the winners for the week is the performance in terms of grade but not entirely limited to that alone. Their level of interaction with other users was properly checked.
We have spare time to check the interaction of the participants with other users in the contest (after the grade was utilized for the first sorting). In the end, users that took up the space were those that have adequately supported others with comments to some extent. Below are our top 3 articles for last week in the order of their engagement.

Our sincere appreciation to you for the time spent participating in the contest, your efforts are not taken for granted and we look forward to seeing you improve subsequently. In addition, we urge you not to forget to participate in the ongoing contest as you share your knowledge about the Steem blockchain and ensure you interact with other participants. Good luck.