Steemit Crypto Academy Promotor Report - WEEK 8 By @atim1234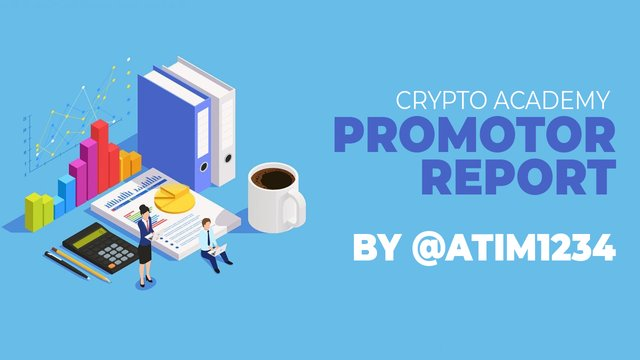 Hi everybody,
This week I can't do much, because I have some problems that I've had in the past few weeks, I've just been hospitalized because of an illness that I'm experiencing, so I can't do promotional activities well. but there is some progress from my Guest (#atim1234-inivtee) who has made his Progress as #academytrainee
Strategy and What I've done.
Because I have to be hospitalized, I can't do many strategies, except just do a little evaluation for my guests through the WhatsApp group that I created, and I'm currently in the process of recovering, and hopefully this week I can be responsible and well done my job as a promoter

This time I only report some guests that I have to report, namely:

He has completed his #achievement4, and has also received the Academytrainee label, but he is not yet eligible to join the Steemit Cryptoacademy Community, because he has not received sufficient Curation, and even now, he is getting 20 STEEM delegates from @cicisaja for the results from Redfish Support Program

He just finished his #achievement4 , and haven't got verification yet, and he has also done Power-Ups for all the rewards he got from his posts



He just got Verification after 24 days passed, And this makes him lose his spirit, but now I have contacted him to be able to resume his achievement4

He has already passed his Achievement3, but right now he is having a bit of trouble writing his Achievement4, because he still doesn't really understand how to apply Markdown Code in steemit posts,. Because he and I live far away, I'll guide him through whatsapp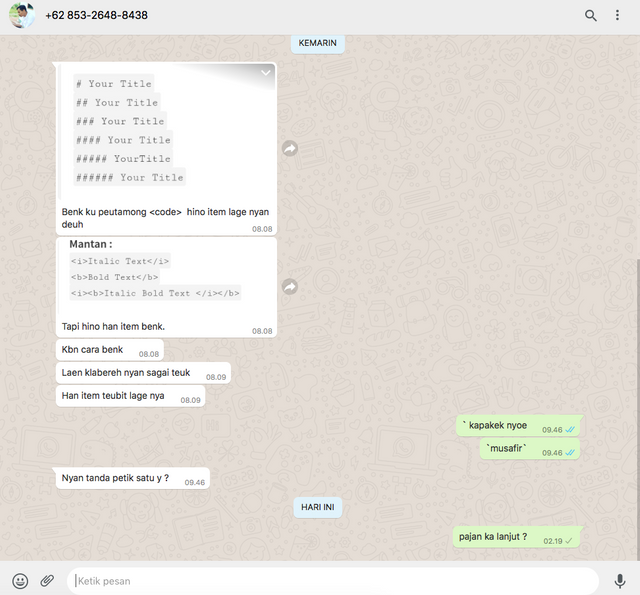 Maybe only a few of them I can report progress, because the rest of them do not show significant progress. some of them complain due to the length of the verification process.
I can't plan much for next week, apart from recovering from my current illness, so that I can continue to carry out Promotional activities as a Promoter of the Crypto Academy.
If I get Health, this week I will continue to try to promote Steemit in many communities and also meet some people to teach and invite them to join the steemit platform and also take classes in the Steemit Crypto Academy Community.
And I will also continue to evaluate the guests on my WhatsApps Grub to quickly complete Achiement4 so that they can take classes at Steemit Crypto Academy