My Great celebration of Double dolphin Achievement || 10k Achieved power ||#Club100 #SPUD4STEEM NOVEMBER

Hi every one!
Today is a very happy day for me that I achieved ten thousand steem power, and today I have become a double dolphin, today I am very happy and now my next goal is 12k steem power and I wish that I Achieve the target of 12k steem power by the end of October,
I am the most grateful steemit team always supported me and today I was able to become a double dolphin and as an Urdu community admin and country representative pakistan It is my wish and endeavor that the members of Urdu community should make their power up as much as possible and benefit from it.
آج میرے لیے بہت خوشی کا دن ہے کہ میں نے دس ہزار سٹیم پاور حاصل کی، اور آج میں ڈبل ڈولفن بن گیا ہوں، آج میں بہت خوش ہوں اور اب میرا اگلا ہدف 12k سٹیم پاور ہے اور میری خواہش ہے کہ میں 12k سٹیم پاور کا ہدف حاصل کروں۔ اکتوبر کے آخر تک پاور، میں سب سے مشکور ہوں سٹیمیٹ ٹیم جہانون نے ہمیشہ مجھے سپورٹ کیا اور آج میں ایک ڈبل ڈولفن بننے میں کامیاب ہوا اور بطور اردو کمیونٹی ایڈمن اور ملکی نمائندہ پاکستان یہ میری خواہش اور کوشش ہے کہ اردو کمیونٹی کے ممبران اپنی طاقت کو زیادہ سے زیادہ بڑھانا چاہیے اور اس سے فائدہ اٹھانا چاہیے۔
---
---
This week my earnings were low and I had steem in my liquid and through them I have completed the target of ten thousand steem power on the morning of the first of October, you can see how I have increased my power today. Realy, I'm very happy.I will keep continue to power up with all my earnings under #club5050 leader ship of @steemcurator01
اس ہفتے میری کمائی کم تھی اور میرے مائع میں سٹیم تھا اور ان کے ذریعے میں نے یکم اکتوبر کی صبح دس ہزار سٹیم پاور کا ٹارگٹ پورا کر لیا ہے، آپ دیکھ سکتے ہیں کہ میں نے آج کس طرح اپنی طاقت میں اضافہ کیا ہے۔ واقعی، میں بہت خوش ہوں۔
---
My Earning Screenshot
---

---
My Steem power Journey to 10k Power Up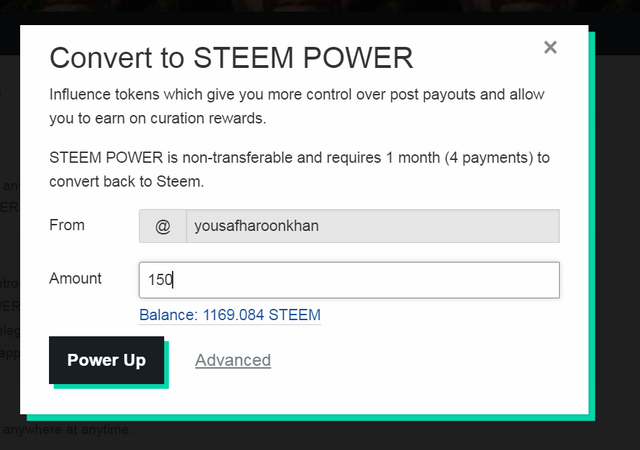 10 k steem power milestone achieved
---

Next Target
At the moment my total steem power is 10,085.645 , and I am trying to increase my steem power to 12 thousand by the end of november, and by the end of the year I want to increase my steempower to 15000, and I want all my I will delegate the steem power to Urdu community, and I have delegated my steempower to Urdu community around 7900 at the moment. I will ask all my Urdu community members to add 50% power up to your weekly earnings. It has many advantages. Thank you all very much for reading my post.
I give great thank to all steemit team to taking new Initiative #Club5050 that is taken by great motivator @steemcurator01, and we promise that urdu community member will be in lead in this regards with little earning also. my also thank to #Spud4Steem team organized by @kiwiscanfly
---
اگلا ہدف
اس وقت میری سٹیم پاور 10,085.645 ہے، اور میں نومبر کے آخر تک اپنی سٹیم پاور کو 12 ہزار تک بڑھانے کی کوشش کر رہا ہوں، اور سال کے آخر تک میں اپنی سٹیم پاور کو 15000 تک بڑھانا چاہتا ہوں، اور میں چاہتا ہوں کہ اپنی تمام I سٹیم پاور [اردو کمیونٹی] کو سونپے گا 104522) اس وقت تقریباً 7900۔ میں اپنے تمام اردو کمیونٹی ممبران سے کہوں گا کہ آپ کی ہفتہ وار آمدنی میں 50% پاور شامل کریں۔ اس کے بہت سے فائدے ہیں۔ میری پوسٹ پڑھنے کے لیے آپ سب کا بہت بہت شکریہ۔
میں نیا اقدام #Club5050 لینے پر تمام سٹیمیٹ ٹیم کا بہت شکریہ ادا کرتا ہوں جو عظیم محرک @steemcurator01 نے لیا ہے، اور ہم وعدہ کرتے ہیں کہ urdu community ممبر اس میں شامل ہوں گے۔ تھوڑی کمائی کے ساتھ بھی اس سلسلے میں قیادت کریں۔
---
Join Discord Group Urdu-Community
Join Whatapps Group :Urdu Community
Join our Facebook Group Facebook Urdu community

---

Subscribe URDU COMMUNITY
---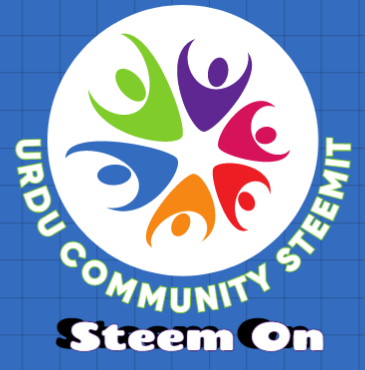 Subscribe URDU COMMUNITY
Our mission to promote Steemit in Urdu Community to all over the world
Stay together
Join the Urdu Community with more confidence.
Steem On
---
Regards
yousafharoonkhan
country representative pakistan