The Diary Game Season 3 - #betterlife (09-15-2021) | Our Work For The Lord - Our Newest Evangelism
A Blessed Day Everyone here on Steem Sea Community!!!
It is so good to be back sharing my Diary Game post here in Steem Sea Community. I will be going to share my recent activity which is our newest Evangelism event as our work for the Lord.
I have started my day today at around 5:00 o'clock in the morning as I was tasked to cook for our food and will do some chores before I go to our work for the Lord today. At around 6:00 in the morning, I was still cooking and I am also happy for my nephew who just awakes early in the morning and wants to play with me.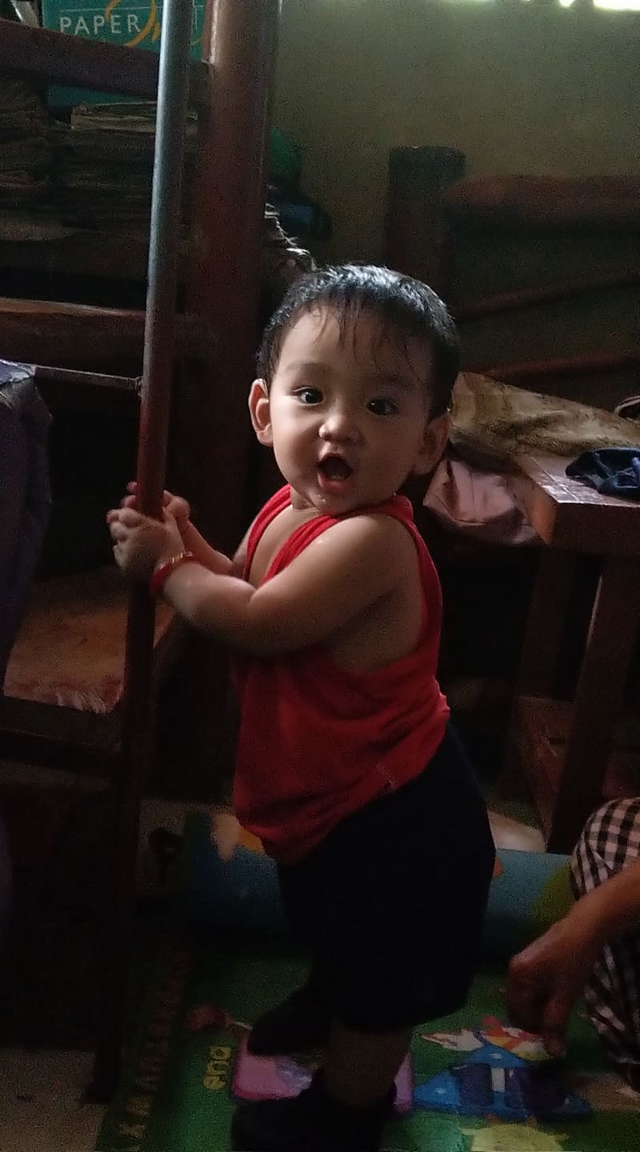 My nephew's name is King-king and he is just 9 months old and is very cute and adorable, and every time I was the task to take good care of him, he wants to play with me all the time even though he didn't know how to walk yet. His smile makes me happy all the time and even I'm tired, his cuteness gives rest to me.
Now, at around 6:40 in the morning, I already finished cooking and am now ready for us to eat then at around 7:00, it is now also time for me to prepare for our mission for the Lord will go to start.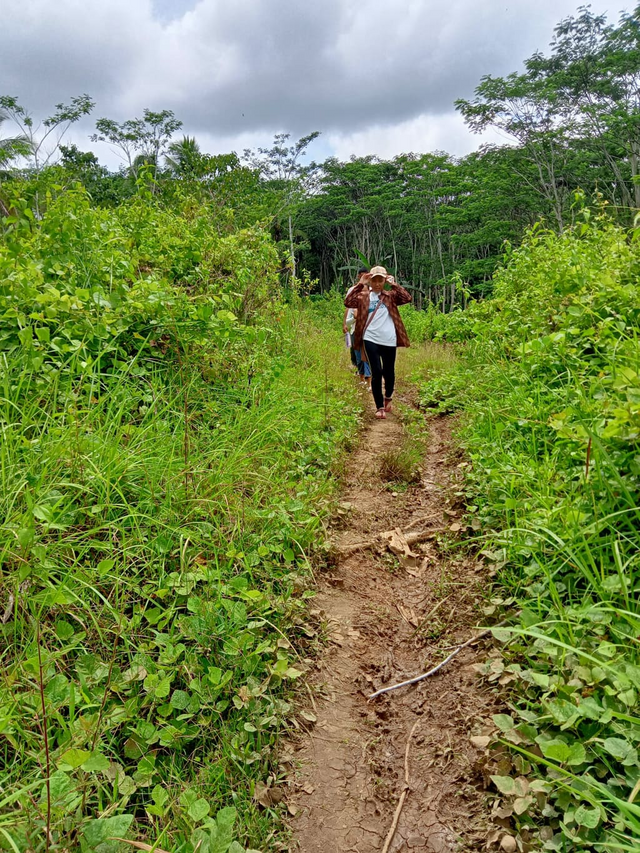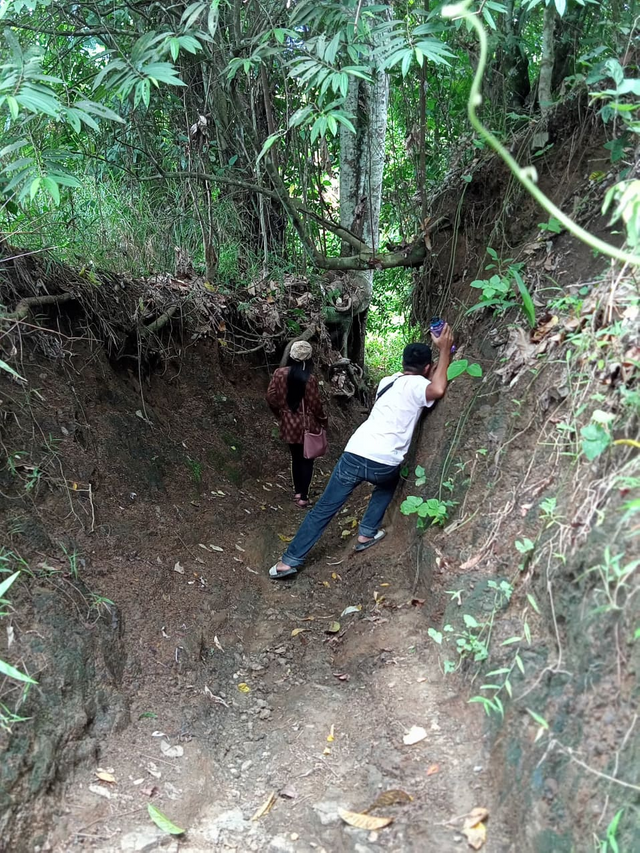 The time has finally come for us to do our mission together with my co-leader in our church and two of our youth. Knowing that these past few days, the weather is not good, the rain is so strong, we expect that it will also happen today but God answered our prayers and it never rains today but the road to the place where we going to do our evangelism is too muddy but we can do this by God's help. The way to the place of our mission is not that easy but we have arrived there safely.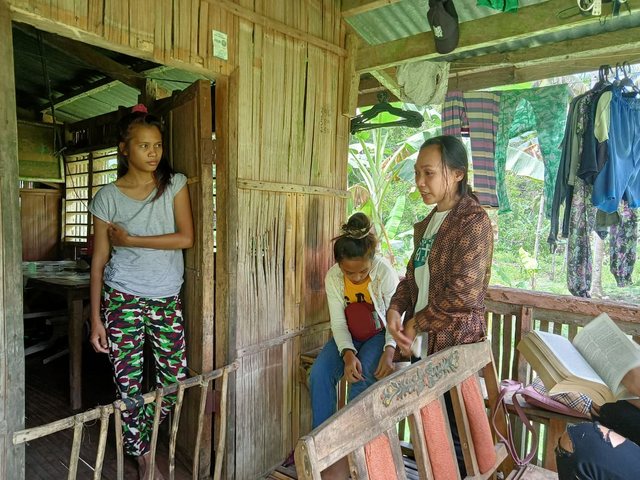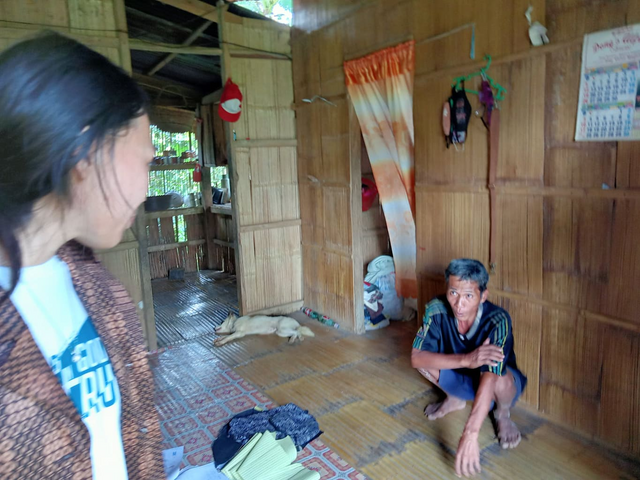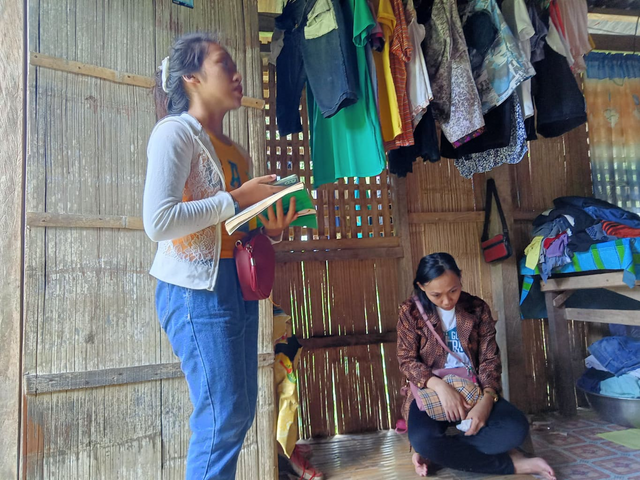 Finally, the time has come that at around 9:00 in the morning we arrived safely at the place of our mission and we were heartfully welcomed by three houses today and accepted the Word of God we shared with them. We thank God for the life of these people who welcomed us and listened to us sharing the good news of our Lord Jesus Christ.
We have encountered different people with a different personalities but as they listened to us and to the word of God, we can see that they really need it as it will give hope and adds more trust and belief to God as we were still facing a pandemic today that really makes our life misirable.
Everything that we do today is not ours but it is for the Lord, for we cannot do all of this without the help of God. We offer all of this for we cannot do anything without Him.
At around 12:00 we then stopped our mission today and will go home for our lunch time for our work for today really makes me hungry. After we eat our lunch, we finally arrived at our home and the whole afternoon is our rest time.
Again we thank God for today's activity that we did for the Lord. Actually, it is not that easy for we don't know everyone's response towards the word of God that we share but we thank God for everyone that welcomed and accepted the word of God is not our work but it is the work of the Lord, we were just an instrument of God but God will do the rest.
This would be all for my Diary Game today and until time. Thank you for reading and passing by.
To God be the Glory and Honor!!!😇🙏☝

Gif Footer Credits to @baa.steemit
---

Footer credits to @kennyroy