The Diary Game, Better Life, October 08th, 2021 : Hit The Road
---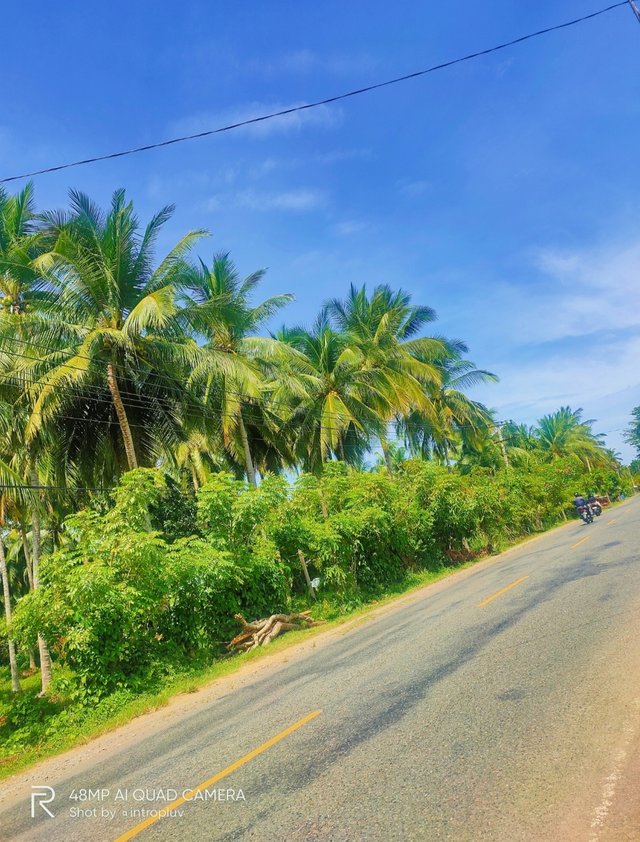 Hit the road
---
Bonsoir my dearest Steemian. How is it going ? May Yaa Rahman always give a good health and big power to all of us to face this rainy and windy season. Hope everything went as your planned 🤍😇
---
"Alhamdulilah I am still alive", My first words to open the cold morning for this Friday. I god a good news that one of the company calls me to got interview in the capital city of Aceh. Coincidentally my cousin want to celebrate her birthday in the capital city of Aceh. So we go together to the capital city of Aceh in this Friday
We prepared ourselves together. We put some of clothes. We just stay about two days there. Alhamdulillah approximately thirty minutes later we finished prepare ourselves.
Warm up the motorcycle then, "Ngengggggggg" 🏍️. My cousin asked me to accompany her to took her clothes in the laundry shop. About fifteen minutes later we back to my cousin's house while brought the clothes from the laundry shop. So lucky we are due to the fact that my cousin's friend want to go to the capital city of Aceh also. So we go together with them by car
---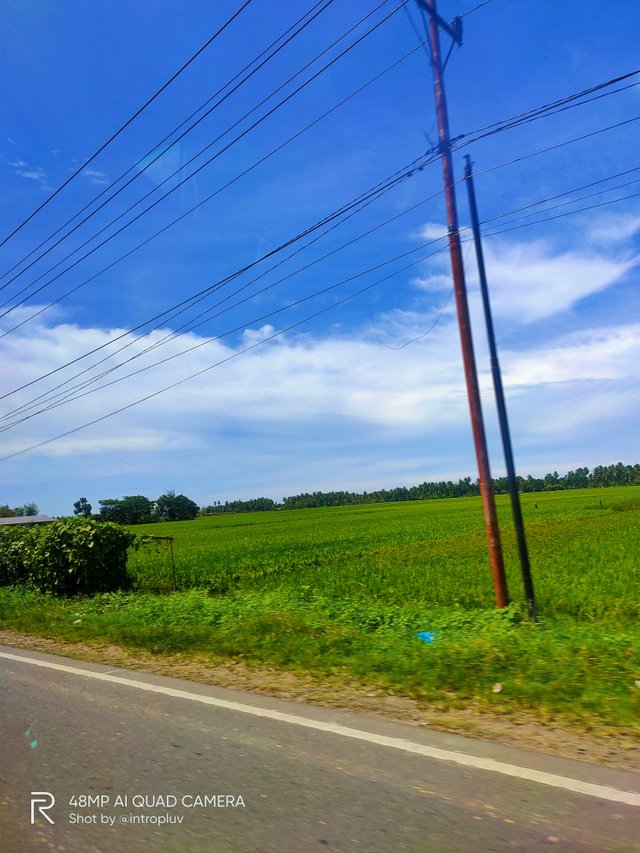 Blue sky
---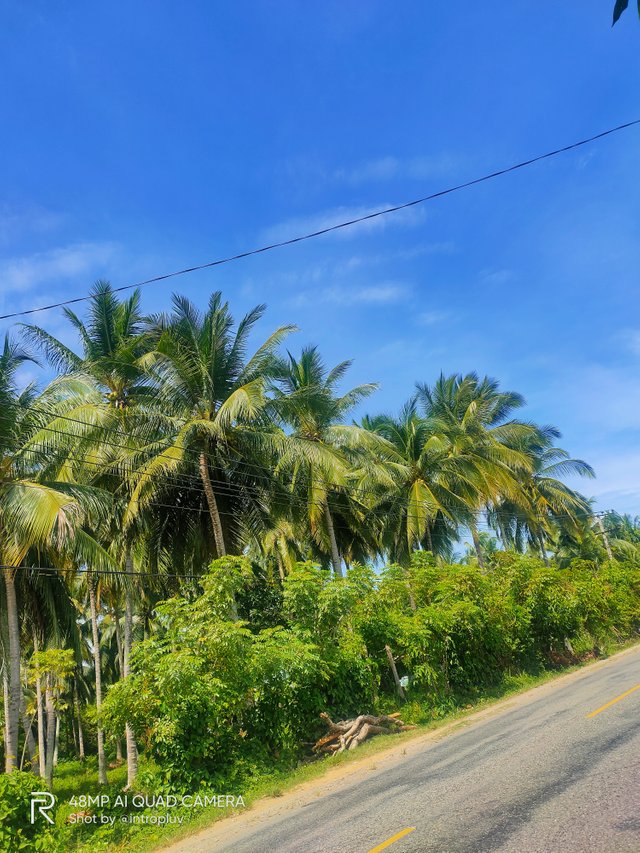 Breathtaking on the road
---
We stopped in one of fruits seller side of the road. My cousin dying for Jamaican Otaheite Apples and Grapefruit. One kilogram Jamaican Otaheite Apples is Rp. 30,000. Yet I forgot about the price of Grapefruit. Hoho...
---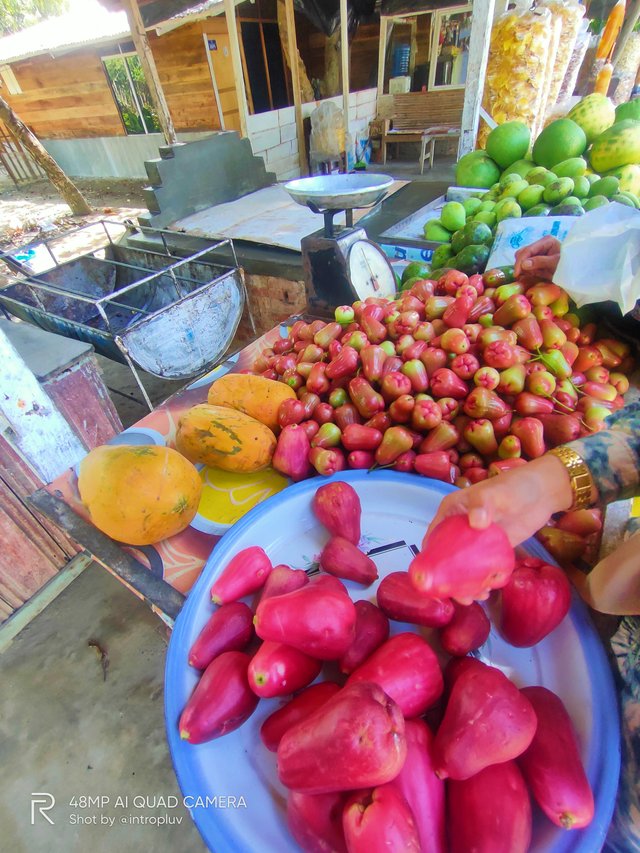 My cousin is picking delicious Jamaican Otaheite Apples
---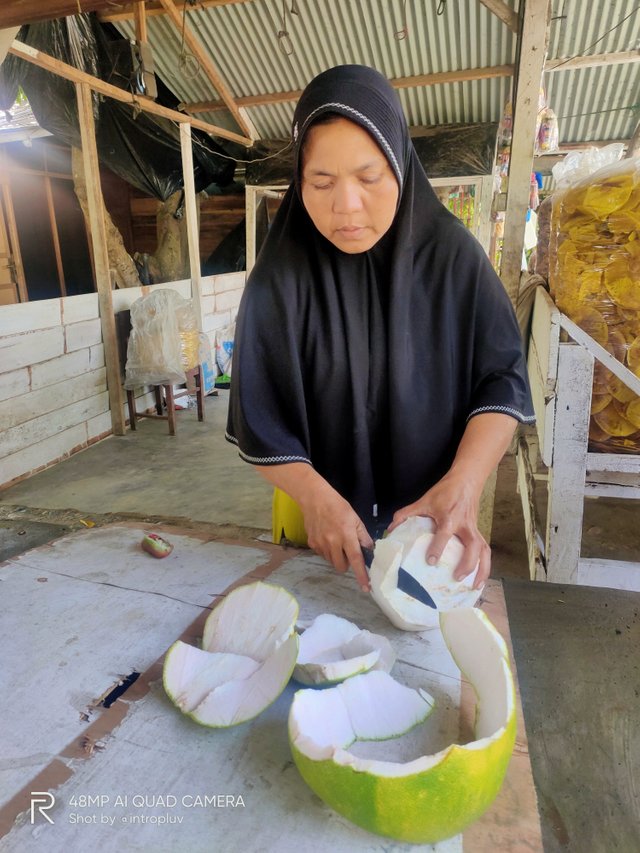 A seller fruits peeling the Grapefruit
---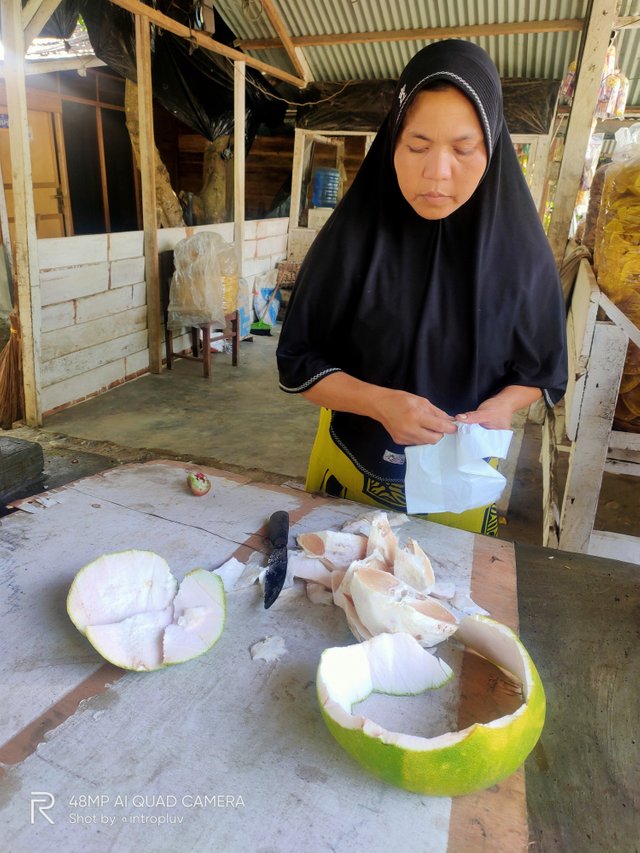 The sweet Grapefruit
---
We continued our trip while enjoy those fruits. The taste of Jamaican Otaheite Apples sweet and some of them is sour. And The Grapefruit sweetest. I do love those fruits
After ate some fruits, I drink a mineral water from the bottle then slept. I'm nauseous and want to throw up. Headache also. That's one of my weakness when I did a long trip since I was a child. Then the win win solutions is I need to sleep. "Zzzzzzzzzzz" 🥱😴😪
Approximately two hours later we stopped in one of coffee shop and resto around Seulawah. We didn't eat any rice from last morning. I tried to avoid it to make sure that my tummy will have a good condition till we arrived in the capital city of Aceh. Eat rice on the road just made me want to throw up. My bad. Huhu...
---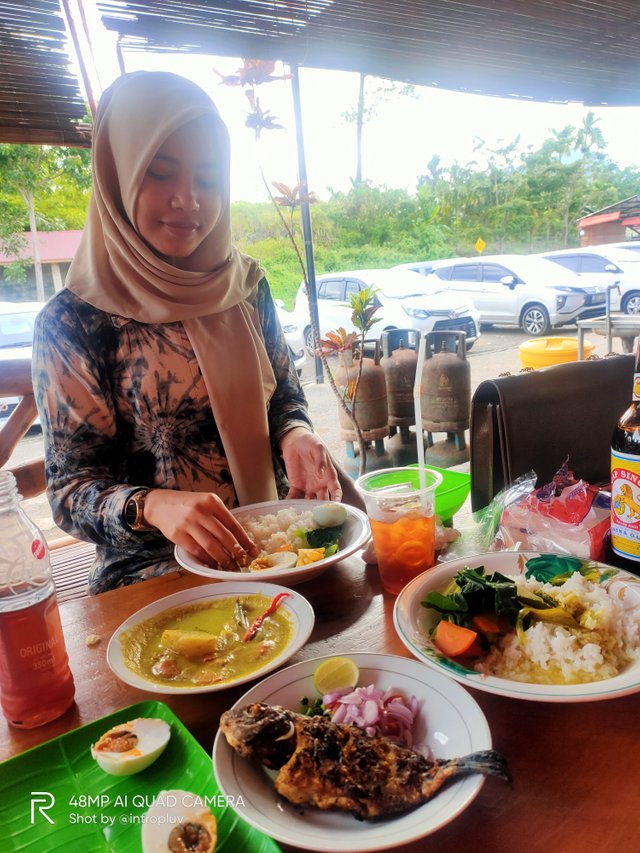 Too late lunch
---
We had a long conversation in that time whilst enjoy our (late) lunch. I order barbecue fish, salty egg and boiled vegetables. My cousin order shrimps and potatoes curry, salty egg and boiled vegetables. The boiled vegetables consist of carrots, sweet corns and cassava leaves. Savory.
For our drinks, my cousin choosed drink ice tea. In others hand, I just order Mango Juice.
In part II we order Aceh Noodles with venison meat. Well our friends asked us to tried this meat. This is the first time I and my cousin ate venison meat. I am quite confused firstly. Yet when they pushed me to tried, alhamdulillah I am over the moon with the taste.
Venison meat is more tender than beef. And the taste is so tasty when we mix with Aceh Noodles with the Aceh special ingredients and herbs. I am dying for it. I think I will eat venison meat again when I have a chance. Hehe...
We took a rest until waiting for our friend Pray Maghrib there. I couldn't follow them to the small Masjid in that coffee shop and resto owing to the fact I am still getting period
---
Alhamdulillah after Isya we arrived in the capital city of Aceh. We in hurry put our stuff then continued to go to cellular phone store. My cousin want to bought OTG for her mobile phone
---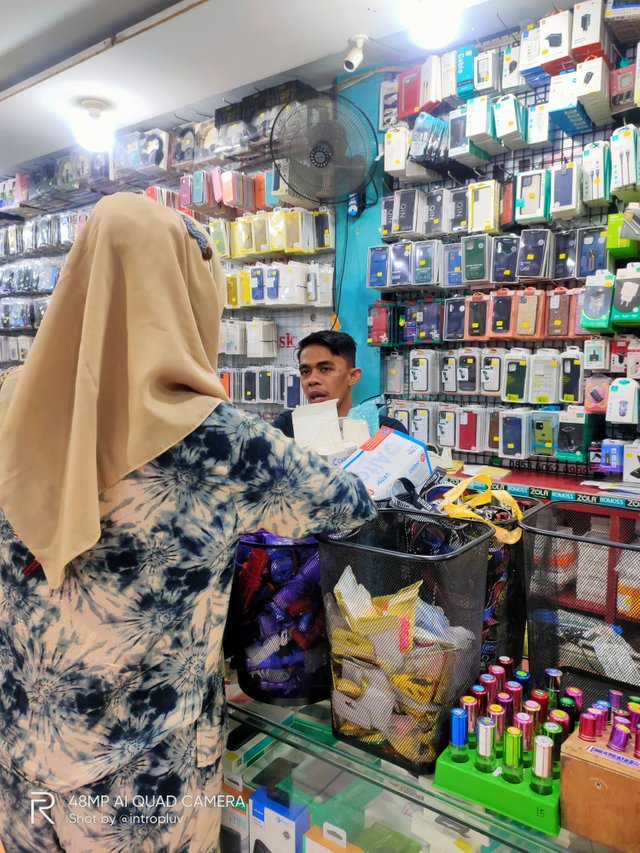 My cousin bought OTG for her mobile phone
---
Finished bought OTG for my cousin, we looking for the dinner around our home stay.
---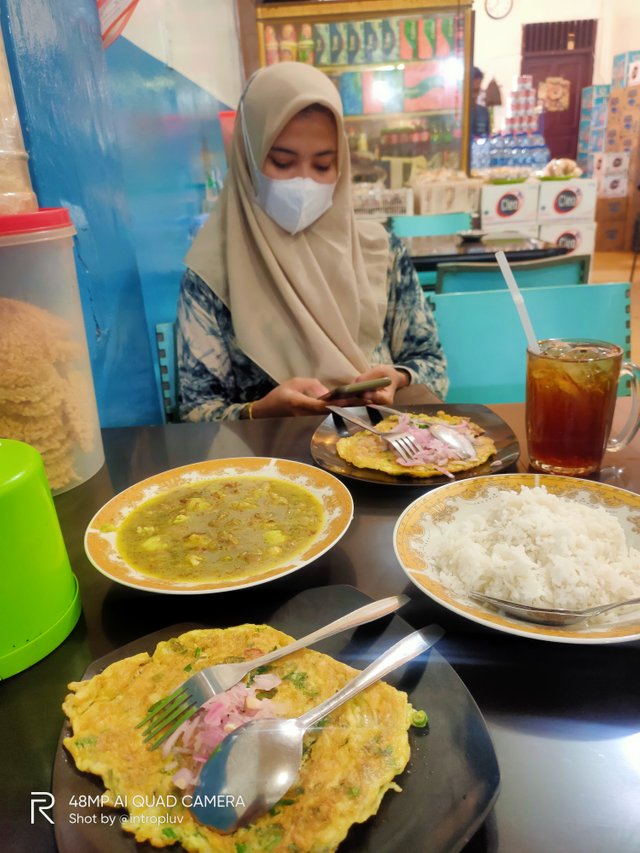 Starving in the cold night
---
Alhamdulillah we back to our home stay then I prepared my clothes and some documents to go to interview for tomorrow. Wish me luck. Xoxo
Changed my dress, wash my face with my skincare, acne cleanser scrub beta plus then dried it with facial tissue. I put some night creams on my face then clean the bed. Made a little du'a before sleep then hit the sack
Oyasuminasai fellows 🤍😇
---
---
Thanks a billion to Mr. @anroja @radjasalman @nazarul @heriadi @ernaerningsih and @el-nailul for the support.
---
---
Warm regards,
Intropluv