Airport City 🛫 #15 | Largest airport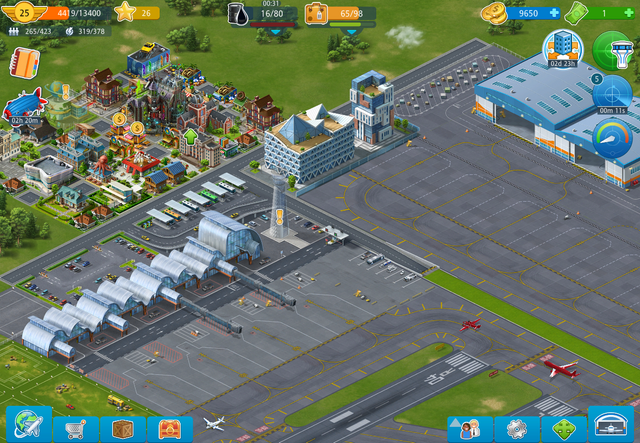 ---
💎 ENGLISH 💎
After the last update of the post that I uploaded about the return to school, that's what the creators called it, I finished third and got some packages and chests that helped me overcome the 50,000 gold.
That amount of money was invested in completing building missions that I had pending since I practically started playing this.
Some are already built and others I need objects that with flights I am getting by making trips to other countries and friends.
The city/airport on the right side has also changed and grown exponentially, from having nothing to having enough. And it's just a structure, but it's bigger and it helps the player a lot.