Airport City 🛫 #14 | Top 3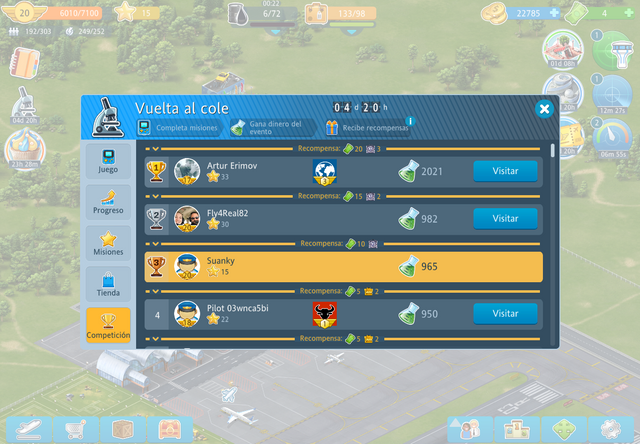 ---
💎 ENGLISH 💎
In the new mini-game that the creators of the game placed me currently in the number 3 position in the world. This is achieved by acquiring flasks 🧪 completing the daily challenges that they put to each player.
At the same time I'm saving money (30.000 coins) to improve the ramp to level 4 and accept some new flights that I'm receiving and I can't because of the lack of the level 4 ramp.
And finally I am trying to complete the challenges that I have accumulated for quite some time and that due to lack of time I could not do, now I will try to complete those that I can since, every time I advance in level I am given more challenges and they are accumulated.