Airport City 🛫 #13 | 9th Anniversary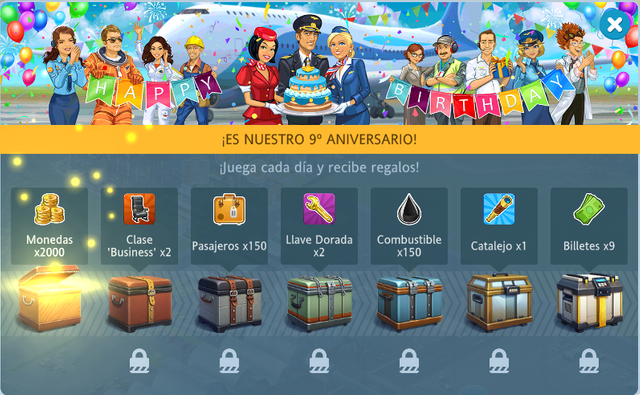 ---
💎 ENGLISH 💎
Aiport City is today celebrating its Ninth Anniversary, bringing us new challenges, collectible items, an in-game mini-game and much more.
With this anniversary, for me, completely unexpected, I am getting hooked on the minigame that gives me the opportunity to collect the coins I need to move forward and that I left aside for lack of them.
For the moment we are doing well and, I hope we continue like this, I hope in the next few years to get the buildings with the required coins.