City walks: Evening Tbilisi
Hello everyone!
I hope everything is fine with you.
My memories and impressions of past travels and trips. During quarantine, many of us have a new occupation - viewing photos taken earlier. It's fun!
During a trip to Georgia two years ago, I took a lot of pictures. There are really many interesting places to visit in Georgia. These few shots were taken in Tbilisi.
View of Rike Park from above from the Baratashvili Rise.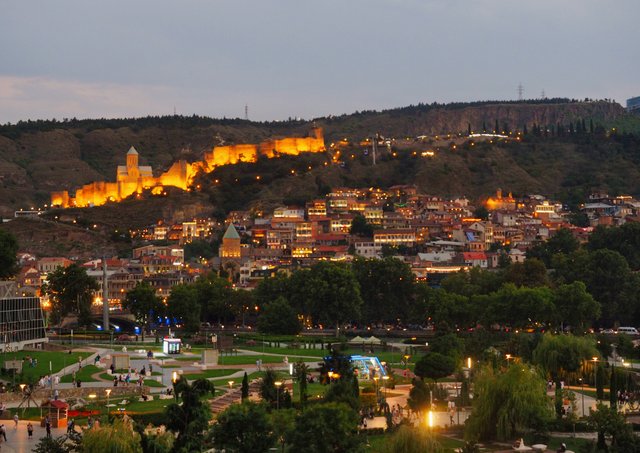 Rike Park in Tbilisi is a modern outdoor park for walks and relaxation. Not only tourists, but also locals love to walk here. The territory of the park is planted with trees and ennobled by lawns and flower beds, between which pedestrian paths wind.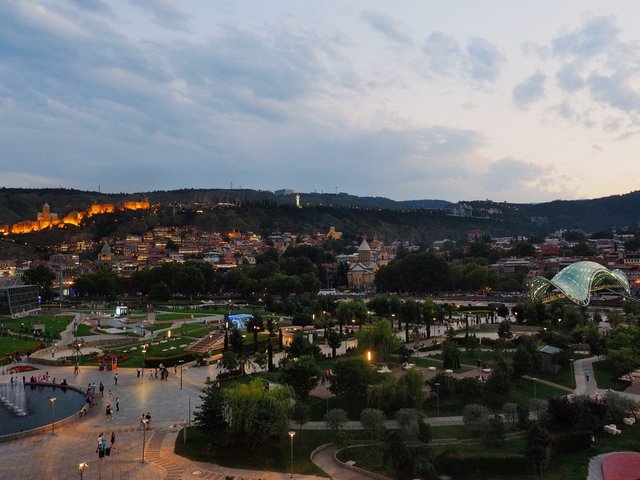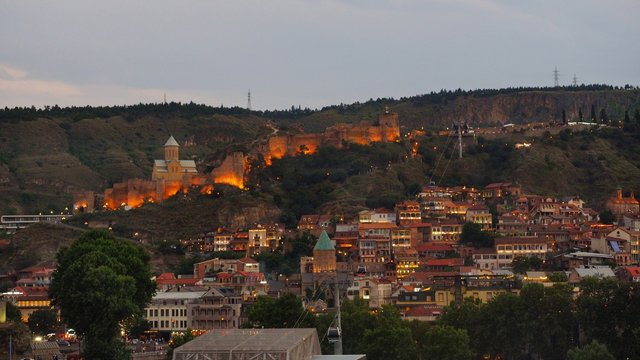 View of the Peace Bridge. The bridge is especially beautiful in the evening when they turn on the backlight.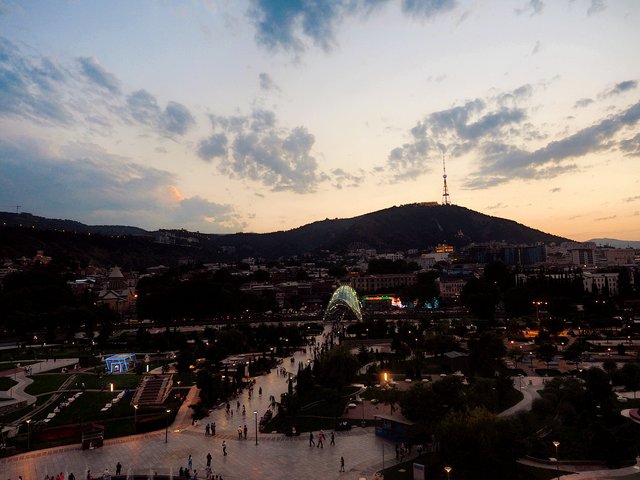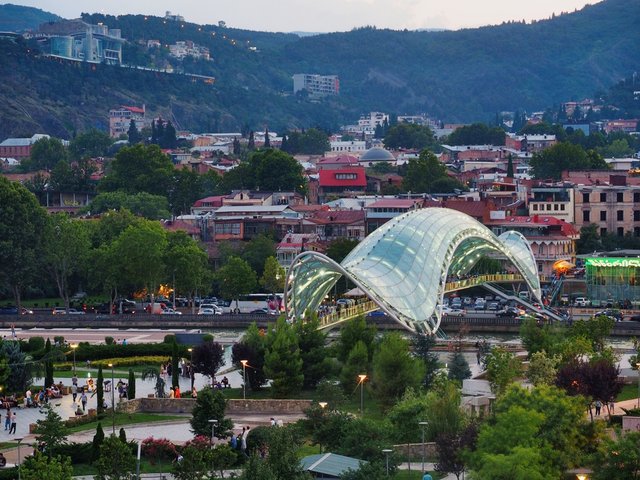 Baratashvili Bridge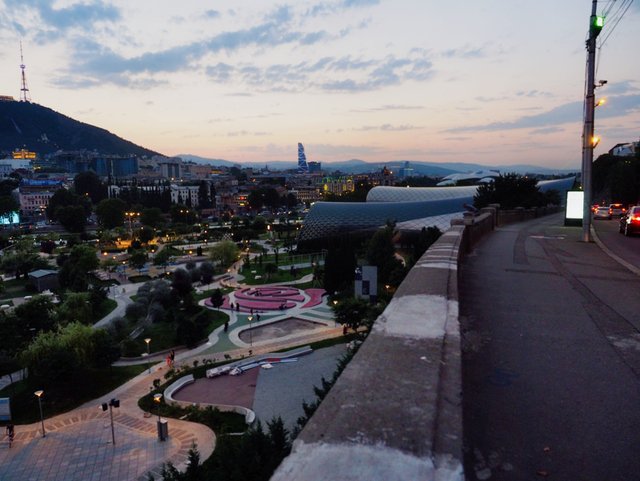 Rike Park. Great place for a walk.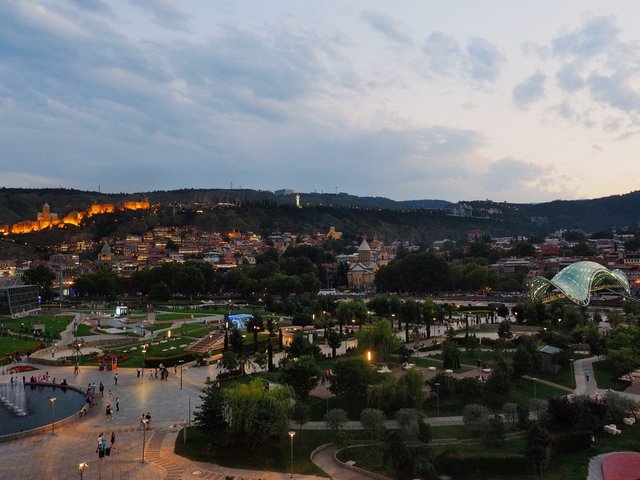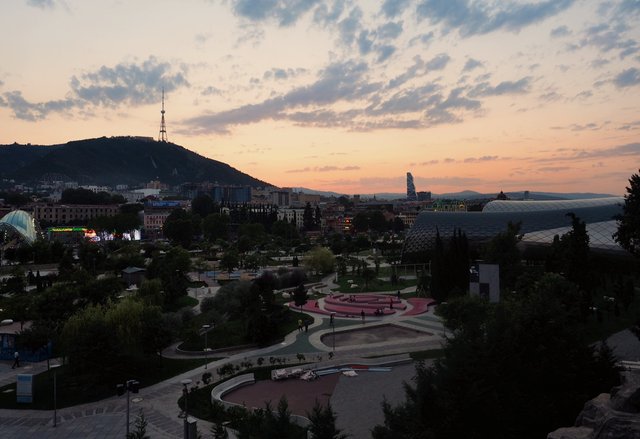 Enjoy!
Original photos by @leylar
Thanks for your time! Be healthy!