My take on Khabib's "retirement"
When it was announced the other day that Khabib Nurmagomedov (yes, I copy/pasta'd that) was having a meeting with Dana White about his retirement a little after his 29th win months ago, I was already feeling like I knew what was going to happen there. There was talk on Dana's part about how he felt that Khabib's decision was an emotional one that he hadn't considered fully after the death of his father, but me being a bit of a conspiracy nut, I think there was more to it than that.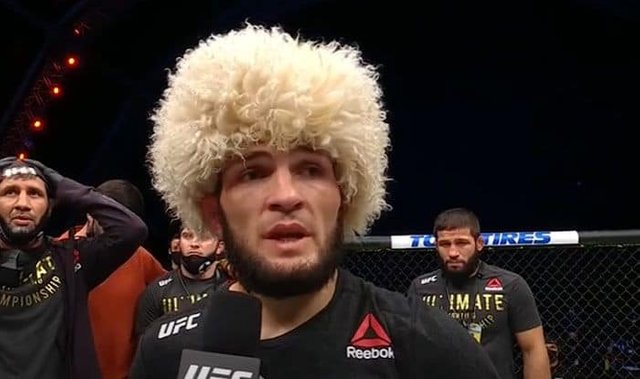 src
It was at UFC 254 and he had just finished Justin Gaethje by submission in the second round. He took very little time during the post-fight interview to state that he was retiring from the sport in order to go and spend time with his mother in grieving the loss of his father in July. Now, I am not ever going to try to get inside someone's head who is facing the loss of a parent, fortunately I have not had to face that yet in my life and i am sure that it would affect me negatively as well. I do believe that he was not right in the head and with a recent death in the family, it is certainly understandable that someone would be this way.
However, I think that a lot of this was a ruse to get more money.
Call me heartless, but I think a lot of what all the fighters do is to get a better position in the payment scheme if they are at the top. McGregor has retired how many times? Rousey retired once, will she come back if the payout was big enough? You can bet that she would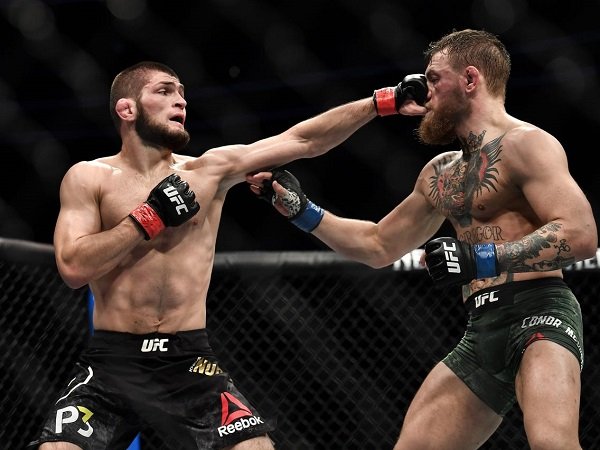 src
Khabib is a phenomenal fighter that I think truly deserves his position as one of (if not THE) greatest pound for pound fighters of all time. He is an absolute joy to watch in the octagon and of all the fights I have seen of his, none of them have been even remotely boring.
Now, when he announced his retirement and stuck with that notion in the post fight press conference I believe that his heart was mostly in it but I also think that he had a plan. I think he knew that if he made himself one of the scarcest and most sought after commodities in the world, that his stock value would rise. This is true in all other aspects of life, so it is understandable that it would be the case with fighters as well.
Anyone who looked at this situation objectively, kinda knew that he was going to be back, it was just a question of when and more importantly - for how much?
While Dana White is being rather cryptic about the details following his meeting with Khabib but basically the impression that we are able to take away from Dana's recounting of the meeting is that Khabib is going to watch and see what happens in the division. That brings us to UFC 257, which is on next weekend.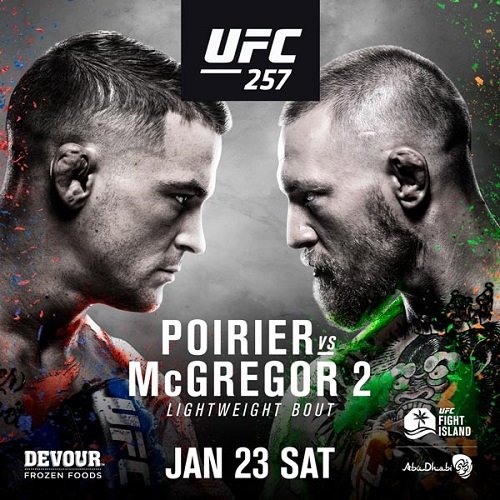 src
With the exception of that one time that he jumped over the fence to fight part of Conor's team, Khabib is one of the more level-headed fighters in the top tiers of UFC. Despite this, his disdain for The Notorious One is evident.
If Conor pulls off an upset, which I think is quite likely even though he is ranked 3 spots below Poirier in the lightweight division, the dollar signs in both Conor and Khabib's heads might be a little too much to resist.
Of course Nurmagomedov doesn't really have to prove anything in regards to McGregor seeing as how he has already convincingly defeated him in the UFC, but I don't think that a rematch would be about pride at all. In fact, it is a guaranteed massive payday regardless of the result. In all actuality, Khabib's agents could actually negotiate a contract that would guarantee an even larger payout if somehow Conor was able to pull some magic out of his hat and win.
---
The bottom line here is that I would bet the farm that Khabib comes back to fight in UFC before the end of 2021. For me, it is just a question of who he will be facing off against.