What the difference is between Ripple (XRP) and Ethereum according to US financial watchdog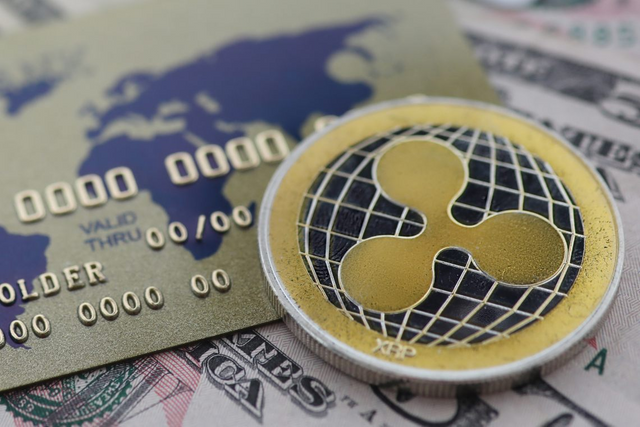 Since last year, crypto company Ripple, known for their coin XRP, has been involved in a lawsuit with the SEC. This is the American financial watchdog.
Difference Between Ether and XRP
Fox Business's Charles Gasparino claims sources within the Securities and Exchange Commission (SEC) told him that the reason ether is not considered security by regulators is the blockchain's built-in infrastructure that has been operational for years. Ethereum does not depend on the sale of ether to be profitable as a business.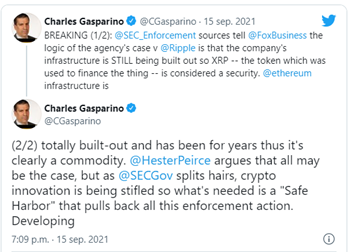 The difference with Ripple is that the latter still relies on XRP to fund its business. Gasparino says this is why the SEC is claiming that the cryptocurrency is actually an unregistered security.
Garlinghouse in old interview
In March 2020, Ripple CEO Brad Garlinghouse told the Financial Times that the company would not be profitable if they did not sell XRP. In the SEC filing, Ripple states in a 2013 promotional paper that its business model is based on the success of XRP.
As expected, Gasparino's tweet has been heavily criticized by the XRP community. They often stumble over the comparison with Ethereum.
Former SEC and Ethereum employee
In July, William Hinman, the former top SEC official, had to speak at the trial. Hinman ruled in 2018 that Ether is not a security. During his testimony, Hinman revealed that he actually warned Ripple about XRP and advised the company to stop the sale.
The SEC has distanced itself from Hinman's speech, leaving Ether's status in limbo for now. In August, SEC chairman Gary Gensler declined to comment on whether the cryptocurrency is an unregistered security.
The original trial date was August 15, but it has clearly not been met.