[ESP - ENG] Metamask: the orange fox wallet - Tutorial install in browsers
Hay un zorro que te observa donde vayas, que te sigue con la mirada allá donde dirijas tu mano. A veces parece invasivo, otras veces es bastante divertido. La verdad es que no conozco ninguna cartera que tenga una mascota animada como la que tiene Metamask.
There is a fox that watches you wherever you go, that follows you with its eyes wherever you direct your hand. Sometimes it seems invasive, sometimes it is quite funny. The truth is that I don't know of any wallet that has an animated mascot such as Metamask has.
Grabación de la pantalla de mi PC en la página principal de Metamask. Captura hecha con el software iTop Screen Recorder.
---
Sí, ese zorro que parece decirte "Oye, ¿qué vas a hacer?", "¿A dónde vas?", "¡Cuidado con tocarme!", es el que vigila tus fondos y guarda con astucia cada cripto que tienes en su cartera. Pero, ¿cómo puedes enviar al zorro tus tokens para que los guarde? Este post trata de eso.
Espero que tengas una conexión a internet para que puedas seguir los pasos para crear tu cuenta de Metamask y empezar a disfrutar de las ventajas que te ofrece.
Yes, that fox that seems to tell you "Hey, what are you going to do?", "Where are you going?", "Be careful not to touch me!", is the one who watches over your funds and cunningly guards every crypto you have in his wallet. But how can you send the fox your tokens for safekeeping? This post is about that.
I hope you have an internet connection so you can follow the steps to create your Metamask account and start enjoying the advantages it offers you.
--
---
Empecemos por definir qué es Metamask.
Es un monedero de criptodivisas basado en la blockchain de Ethereum, o al menos esa es la red principal para la que fue creada. Quien la utilice podrá acceder a su monedero de Ethereum a través de una extensión para el navegador (que es el objeto de esta publicación) o a través de una aplicación móvil, ya sea para Android o iOS, con la que podrá interactuar con aplicaciones descentralizadas. Comprar, almacenar, enviar e intercambiar tokens, se puede hacer todo con Metamask.
Let's start by defining what Metamask is.
It is a cryptocurrency wallet based on the Ethereum blockchain, or at least that is the main network for which it was created. Whoever uses it will be able to access their Ethereum wallet through a browser extension (which is the subject of this publication) or through a mobile app, either for Android or iOS, which can then be used to interact with decentralized applications. Buy, stor, send and exchang tokens, you can do it all with Metamask.
Según su página web, Metamask:
"Disponible como extensión del navegador y como aplicación móvil, MetaMask te equipa con una bóveda de llaves, un inicio de sesión seguro, una cartera de tokens y un intercambio de tokens: todo lo que necesitas para gestionar tus activos digitales".
According to its homepage, Metamask:
"Available as a browser extension and as a mobile app, MetaMask equips you with a key vault, secure login, token wallet and token exchange - everything you need to manage your digital assets."
---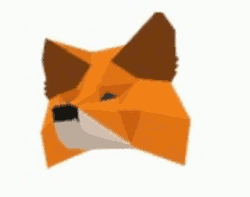 Fuente/Source
---
Vayamos paso a paso para aprender a configurarlo Metamask en su navegador:
Let's go step by step to learn how to set it up Metamask in your browser:
📺 Primer paso: infórmate sobre qué es Metamask. Eso ya lo estás haciendo al leer este post. Pasemos al segundo paso.
📺 Paso 2: descargar el monedero. Para ello nos dirigimos a este enlace https://metamask.io/ y llegaremos a una página como esta.
📺 1st Step: get informed about what Metamask is. You're already doing that by reading this post. Let's move on to the second step.
📺 Step 2: download the wallet. For that we go to this link https://metamask.io/ and we will get to a page like this.
---
---
📺 Paso 3. Allí nos enteramos que Metamask puede ser usada en cualquier navegador de los que se observan en la imagen: Chrome, Firefox, Brave o Edge. Por eso te dejaré los enlaces directos para descargar la extensión de acuerdo al navegador que uses:
📺 Step 3: There we learned that Metamask can be used in any of the browsers shown in the image: Chrome, Firefox, Brave or Edge. That's why I'll leave you the direct links to download the extension according to the browser you use:
---
---
📺 Paso 4 : Por ejemplo, si decides usar Chrome, te diriges a la Crome Web Store y das click en "Añadir a Crhome". Te preguntará si quieres agregar Metamask a Chrome/Brave/Edge, das click en confirmar y listo. Se empezará a descargar la extensión para ser agregada al navegador.
📺 Step 4 : For example, if you decide to use Chrome, you go to the Chrome Web Store and click on "Add to Crhome". It will ask you if you want to add Metamask to Chrome/Brave/Edge, click confirm and you're done. It will start downloading the extension to be added to the browser.
---
📺 Paso 5: Al dar click en Añadir a Chrome te aparecerá una ventana de confirmación la cual se cerrará al pulsar "Añadir extensión".
📺 Step 5: When you click on Add to Chrome a confirmation window will appear which will close when you click on "Add extension ".
---
📺 Paso 6: Una vez añadida, empieza la descarga y solo resta esperar que se complete.
📺 Step 6: Once added, the download starts and all that remains is to wait for it to complete.
---
📺 Paso 7: Al terminar la descarga, automáticamente se abrirá una pestaña como esta:
📺 Step 7: When the download is finished, a tab like this will automatically open:
---
📺 Paso 8: Al dar click en "Empezar", te aparecen estas dos opciones:
📺 Step 8: When you click on "Start ", these two options appear:

Si ya tienes una cuenta en Metamask, solo le das "Importar cartera", pero si eres nuevo, le das click en "Conectar una cartera".
If you already have a Metamask account, just click on "Import wallet ", but if you are new, click on "Connect a wallet ".
---
📺 Paso 9: Al darle "Crear una cartera", te saldrá la opción de crear una contraseña para entrar a tu wallet Metamask. Creas y confirmas la misma, aceptas los términos y listo.
📺 Step 9: When you hit "Create a wallet ", you will be given the option to create a password to enter your Metamask wallet. Create and confirm it, accept the terms and you're done.
---
📺 Paso 10: Te aparecerá una página donde tendrás la opción de aceptar o declinar. Das click en "Acepto" y continuas.
📺 Step 10: You will be presented with a page where you will have the option to accept or decline. Click on "I accept " and continue.
---
📺 Paso 11: Acá viene una parte muy importante y es tu frase de respaldo. En el cuadro con el candado, das click para revelar tu frase. La copias en algún lugar de tu computadora o en una libreta. Luego de hacer eso, pasas a la siguiente página.
NOTA: sigue las recomendaciones que aparecen en la página de tu frase secreta. Si pierdes esa frase puedes perder tus fondos en el caso de que debas acceder de nuevo desde otro dispositivo.
📺 Step 11: Here comes a very important part and that is your backup phrase. In the box with the padlock, click to reveal your phrase. You copy it somewhere on your computer or in a notebook. After doing that, you go to the next page.

NOTE: follow the recommendations that appear on the page of your secret phrase. If you lose that phrase you may lose your funds in case you need to log in again from another device.
1.
---
Tendrás que seleccionar las frases en azul según el orden que tengan tus 12 frases de recuperación. Debes colocarla en orden, ya que sino no se habilita la opción "Confirmar".
You will have to select the phrases in blue according to the order of your 12 recovery phrases. You must place them in order, otherwise the "Confirm " option will not be enabled.
2.

---
📺 Paso 12: Una vez confirmado este paso, Metamask te felicita por haber pasado la prueba de la creación de tu billetera.
📺 Step 12: If you notice, in the Chrome extensions section, Metamask does not appear.
---
---
Si te fijas, en la sección de extensiones de Chrome, no aparece Metamask.
If you notice, in the Chrome extensions section, Metamask does not appear.
📺 Paso 13: Debes dirigirte al ícono blanco (que te resalté en rojo).
📺 Step 13: You must go to the white icon (which I highlighted in red).
1.
Seleccionar "Fijar" (en la tachuela).
Select "Set" (on the tack).
2.
Y listo, ya verás al zorrito naranja dispuesto a auxiliarte en lo que necesites.
And that's it, you'll see the little orange fox ready to help you with whatever you need.
3.
---
📺 Paso 14: Esta sería la pestaña en página completa de tu billetera Metamask activada. Por obvias razones, está en 0 ETH / $0,00 USD, debido a que estás iniciando. Pero una vez compres o envíes ethereum o alguna otra moneda (siempre y cuando coincida con la red que deseas usar) ya verás saldo reflejado allí.
📺 Step 14: This would be the full page tab of your activated Metamask wallet. For obvious reasons, it is at 0 ETH / $0.00 USD, because you are starting. But once you buy or send ethereum or some other currency (as long as it matches the network you want to use) you will see your balance reflected there.
---
Y así se ve la billetera directo desde la extensión del navegador. Esta es mi billetera, la que yo tengo desde hace meses. Como ves, en este momento no tengo mucho ethereum. Más que todo uso Binance para guardar e intercambiar mis criptos. (Por cierto, estaré haciendo un tutorial para la comunidad venezolana de Hive para que aprendan a usarlo y cambiar tus criptos a moneda fiduciaria (en nuestro caso, bolívares).
And this is how the wallet looks directly from the browser extension. This is my wallet, the one I have had for months. As you can see, I don't have much ethereum at the moment. I mostly use Binance to store and exchange my cryptos. (By the way, I will be making a tutorial for the Venezuelan Hive community to learn how to use it and exchange your cryptos to fiat currency (in our case, bolivars).
---
---
Gracias por atenta lectura. Si tienes preguntas puedes dejarlas en los comentarios y la brevedad te responderé. También te invito a estar atento a futuros tutoriales sobre Metamask, PancakeSwap, sistemas DeFi y demás.
Thank you for reading carefully. If you have any questions you can leave them in the comments and I will answer you as soon as possible. I also invite you to stay tuned for future tutorials about Metamask, PancakeSwap, DeFi systems and others.
---
---
Original e inédito G. S. Bilbao