[25-04-2021] Bitcoin Price Update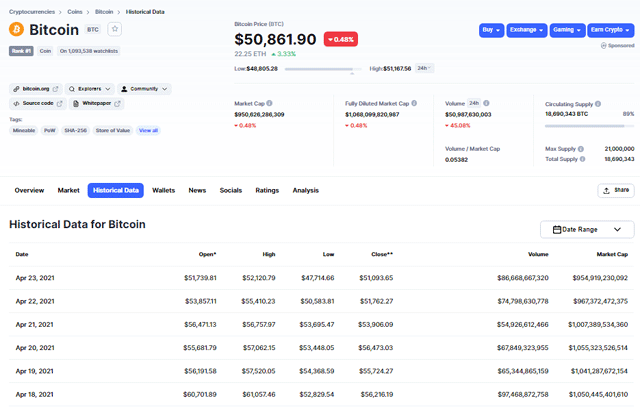 Bitcoin price update at date April 25, 2021!
Today price is about $50,861.
It makes to new low at $50K price and it may stay here for awhile and then it may go up more again ...
Thank you for visiting and I hope you enjoyed reading my short post. Please remember to Follow, Resteem, and Upvote.