Qualifier 1 GT vs RR Match Preview and Prediction || Club100 ||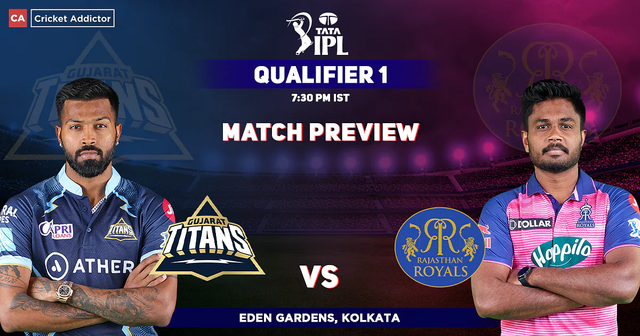 Image Source
Hello, good evening to all and welcome to my page once again. Now IPL is come to its final stage where Qualifier 1 will be play between GT and RR. Both team will be relaxing and definitely looking for ticket of final, whereas losing team get one more chance to play against winner of eliminator. It will be great to see how they will play as this match will be play at Kolkata where pitch is different compare to Mumbai and Pune. It's time to discuss this match and prediction, so let start.
---
GT Team Preview
---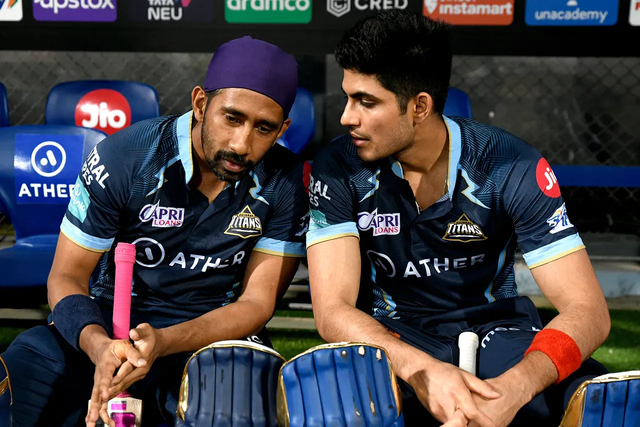 Image Source
GT has batting issue continue as I told before to that looks the weakest batting line but still they reach to top which is really amazing thing. Shubman Gill poor form is continuing, but it's good Saha hot opportunity to play and showed his talented that he is also key player especially in opening. Since Saha comes, Opening batting issue solved, but need to score runs from top orders. Wade is not in form and don't know why they are giving him lots of chances as Gurbaz is also good batsman who deserve to play, but now It's too late for them to experiment as they have chance in last match but didn't do.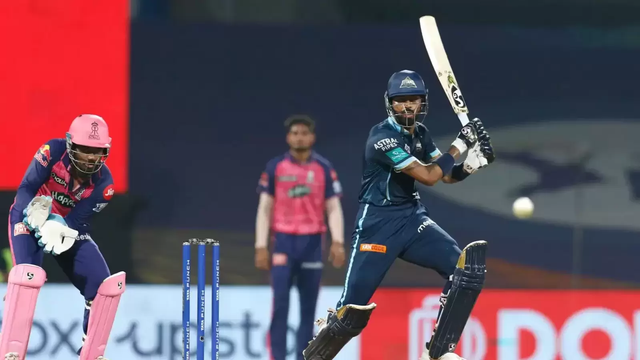 Image Source
It's good to know Hardik Pandya back in form as in last match scored unbeaten 50 runs as well as Miller contribution also good in this year IPL, but they need big score from big player which help them to make good total on the board. Also seen GT being little slow in middle overs which not allow them to reach big total too so need to improve them. Rashid is looks now genuine all-rounder as he did bat a lot in this IPL and performed well too so now becomes most key player of the team who can bat as well as bowl.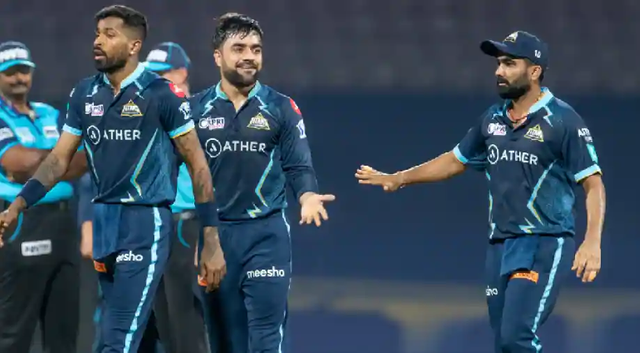 Image Source
Bowling of GT is best and with addition of Sai Kishore it looks so good as Hardik Pandya also can bowl 2 overs so with bowling they are doing good. Shami is keep wicket taking in power play, and they will also expect same in this crucial stage too, so it will be good to see Shami vs Buttler battle. There is one issue with Ferguson as they not use in first spell as he got bowling after 10 overs which is not good. Ferguson will be more effective if he gets to open bowling or 2nd over. Rashid Khan is also back in form, so he will be key too in this bowling line where Kolkata pitch is spinner friendly. I would still be saying please give chance to Noor Ahmed as he will effective on this surface.
---
RR Team Preview
---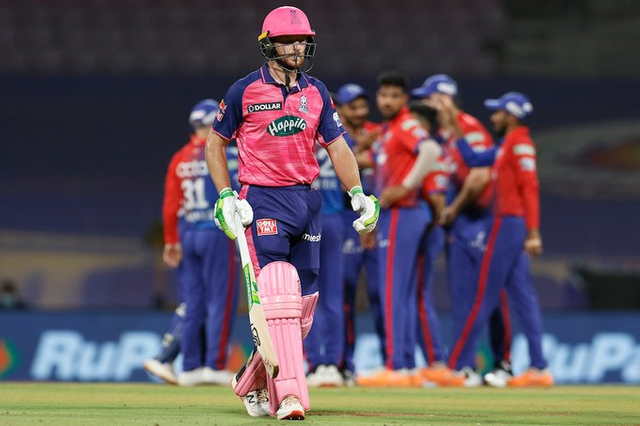 Image Source
RR looks good now with some batting order changes, but they have one big issue that Buttler is not able to perform like how did he start. He was continued his poor form as well out under Power play, but it's good Yashasvi Jaiswal able to played well and not looks opening poor. Jaiswal playing positive and aggressive cricket which is good sign for them. Samson also not able to play long inning too which is also issue for them and let hope they will not experiment again at no 3 because this may go wrong too.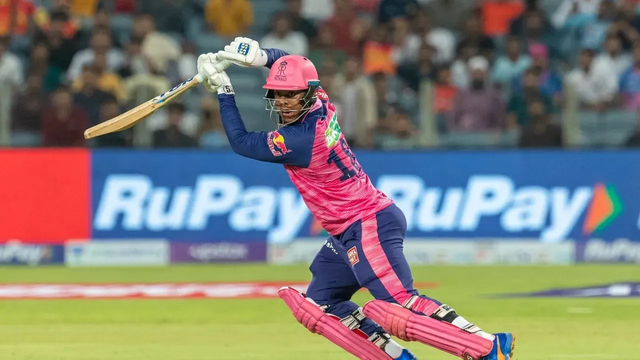 Image Source
Though Buttler and Samson not played that kind of inning but still they able to win some game because of middle order where Paddikal, Hetmayer, Ashwin contributions are game changing. One of them played good inning which took them victory but still look like they have one batsman less and looks only top 5 are proper batsman and then inexperienced all-rounder and bowler. Though Ashwin played well in last match, but CSK has poor bowling line up as well as cant depend on him in every match.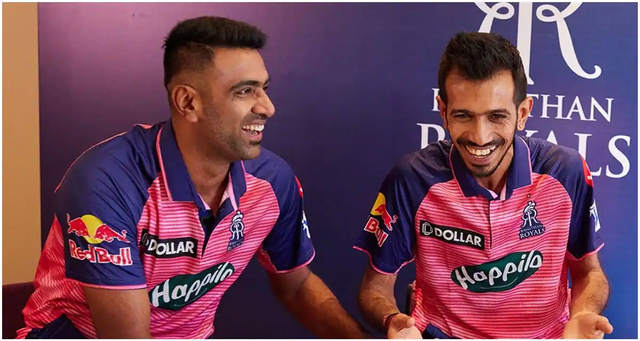 Image Source
Just like GT, RR has also good bowling, and they have two top class spinners like Chahal and Ashwin who will be key for them in this spinning surface of Kolkata. Trent Boult is doing excellent in power play as most time get wickets but not effectful in middle overs. Kuldeep Sen was very impressive, but he was dropped in a couple of matches. Krishna is not doing well as looks he forgot line and length as its keep bowling wide yourker or wide length bowl. Mccoy did good slow bowling in death overs, but before he was expansive too.
---
Match Prediction and My Dream11 Team
---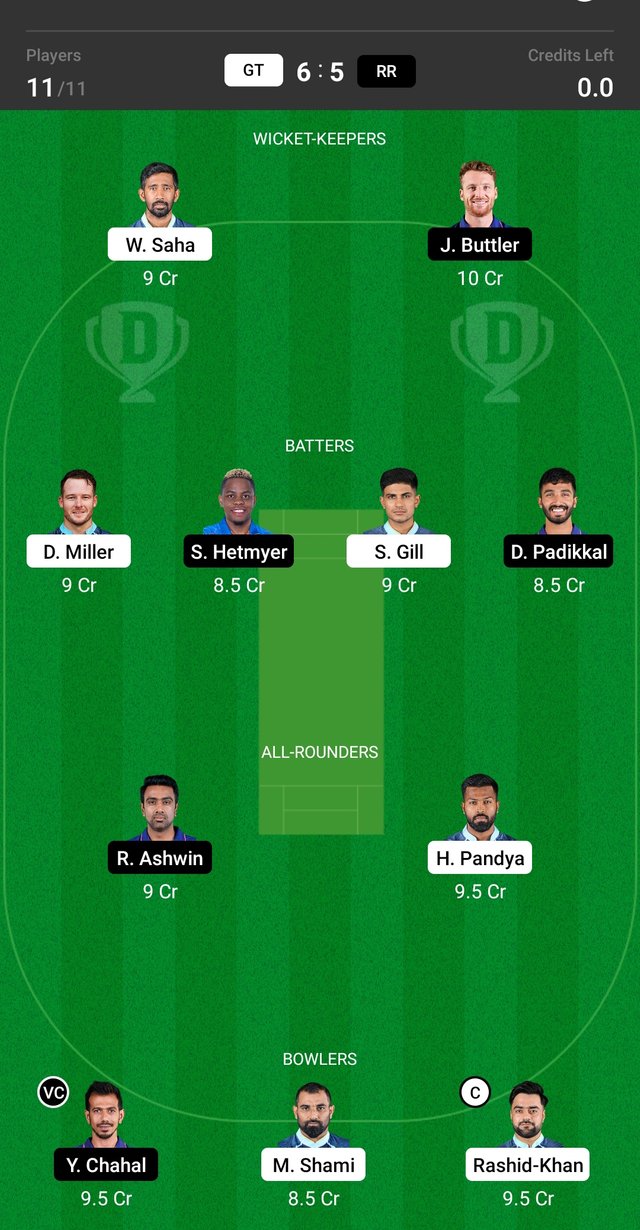 It will be new venue and first time they will play, so cant say how pitch is but as far as seen it's good batting pitch as well as spinning too, so spinner will be key here, and thus I feel that RR has more chances, but we have seen how GT played whole season, so I will go with GT as they have little deep batting line up as well as good bowing in spin and pace both department. I will keep Rashid Khan as captain of my team because he will do bat and bowl both, whereas Chahal is Vice Captain. I will change my team if anyone not in playing 11. That's it from me for today, and stay tuned for the next post.