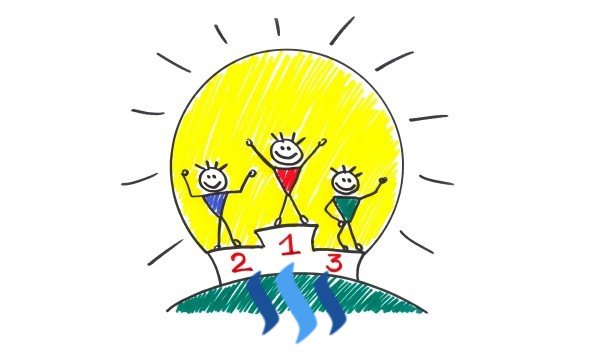 Welcome to the Steem daily hit-parade.
Check what are the posts that have best performed yesterday. This is hit-parade content is based on posts created from UTC 00:00 to UTC 24:00.
Тоp 10 posts by number of upvotes
Top 10 posts by number of comments
Comments
Author
Post
98
@chriddi
Und was ist, wenn man dich "zwingt",

[email protected]

?!
96
@abh12345
Would you be pissed off if I powered down and left without saying goodbye?
95
@xpilar
The image is made of own imagination and thoughts
84
@kawaiicrush
@berniesanders is POWERING DOWN ALL MAJOR ACCOUNTS. HE KNOWS STEEM IS A WORTHLESS SHITCOIN.
84
@nathanmars
AirDropping LOVE Tokens
75
@oliverschmid
Wir müssen reden...
69
@fur2002ks
Nextcolny 독거행성에 놀러 오시죠?
64
@kibumh
[SCT-EVENT] 카카이벤트 시즌3-3 쫄깃한 베타팩+SCT 5개를 잡아라 <목요일 ~ 19:00>
62
@soyrosa
Taking a break from Steem - or more specifically, from my own expectations of 'Steeming'
60
@dfinney
I Got Mail! ✉️🐉
Top 10 posts by pending payout
---
---

footer created with steemitboard - click any award to see my board of honor
Support me and my work for the Steem community.