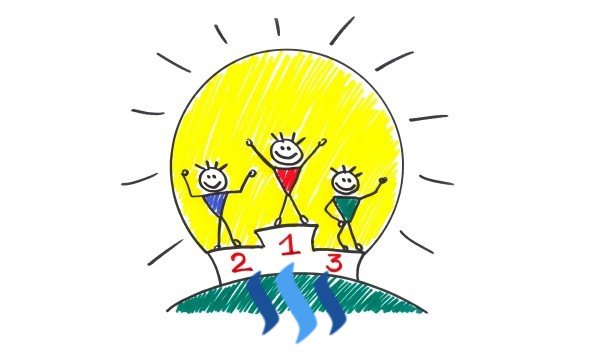 Welcome to the Steem daily hit-parade.
Check what are the posts that have best performed yesterday. This is hit-parade content is based on posts created from UTC 00:00 to UTC 24:00.
Тоp 10 posts by number of upvotes
Top 10 posts by number of comments
Top 10 posts by pending payout
](/cryptocurrency/@smallearth/central-banks-use-blockchain-for-first-time-to-swap-currency-d3rcxi8h)|
|111.895|

@oendertuerk|Are there higher Dimensions?|
|105.455|

@mehta|Photo-Booth in Indian Wedding|
|78.833|

@brittuf|Bankroll Credits is like a Tron Safe|
|75.737|

@coruscate|Blocktrades and Steem Onboarding Contest // Explain Dtube to the Masses!|
|75.717|

@chbartist|Do Not Insult Your Character or Capabilities by Trying to Prove Yourself to Other People…|
|72.986|

@abrockman|Nebulous Series #158 - AJ Brockman|
---
---

footer created with steemitboard - click any award to see my board of honor
Support me and my work for the Steem community.