The story of Marijan Matijević was told over the decades and the tales of his strength were known all over the world. His life and his exploits are known to just a few today. He went by many names The Heroe from Lika, Samson from Lika, the Human-bear, and Hercules with a golden heart.
---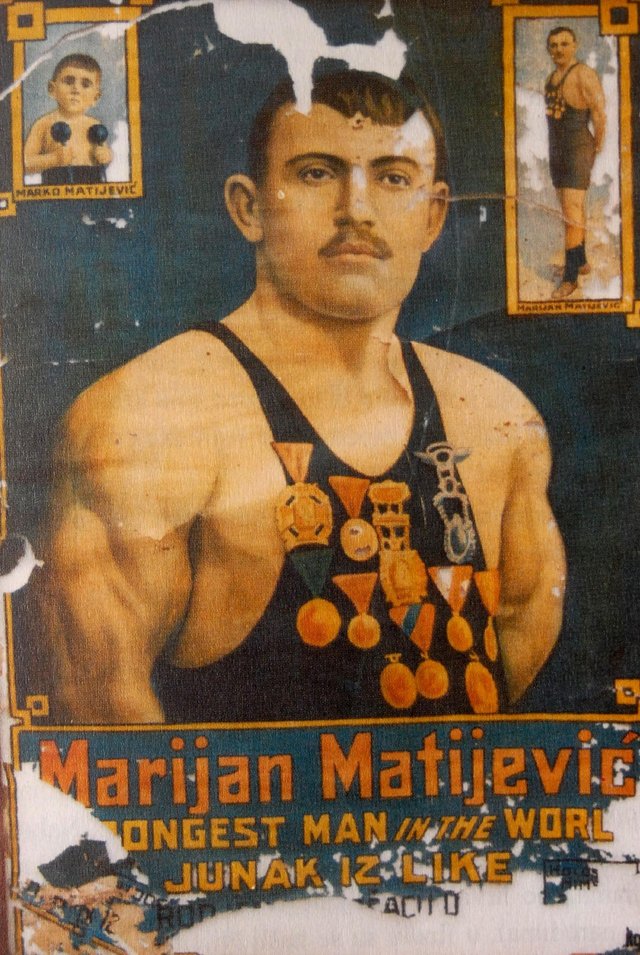 One of his posters Source
---
Marijan Matijević was the worlds strongest man at the beginning of the 20th century. He was a world champion, good samaritan, circus act and strong man. Marijan was born in 1878. in a small village Duboki Dol in Lika region, Croatia at that time was part of the Austro-Hungarian empire. Born into a poor family and being one of six children he learned quickly and from a young age helped his parents on the farm, mainly doing physical labor. As he grew up he started working on the railroad for some time but he was interested in the world and with 19 years he moved to Berlin Germany. Life in Berlin was tough but being hardened as a kid he endured to make it happen.
---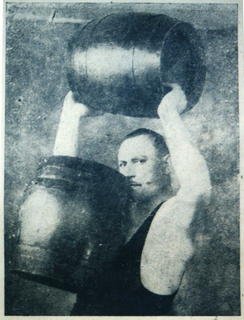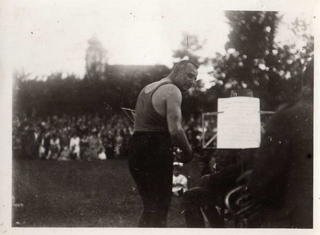 B/W photo of one of his events. Source
---
The story goes like this: one-day Marijan read a newspaper article about a circus in town and that a champion wrestler is looking for challengers for a wrestling match the reward was 500 gold mark. Marijan took part in the challenge and a legend was born, Marijan entered the ring lifted his opponent and slammed him to the floor. The champion was no match for Marijan and he became an instant success in 1900. he joined the circus and traveled the globe as a strong man. Soon the circus ended up in Canada and he went off to start his solo career. In North America, he became an expert in Greco-Roman wrestling participating in an exhibition match he defeated the Italian boxing champion Primo Carneri 120 kg and over 2 m high. He threw him easily over the ropes into the audience. As he became more famous he was invited to participate in the wrestling world championship held in Istanbul Turkey in 1904. he won without any problems and was awarded the Great star of Turkey made of gold and silver. The award was given to him personally by the last Ottoman sultan Abdul Hamid II.
---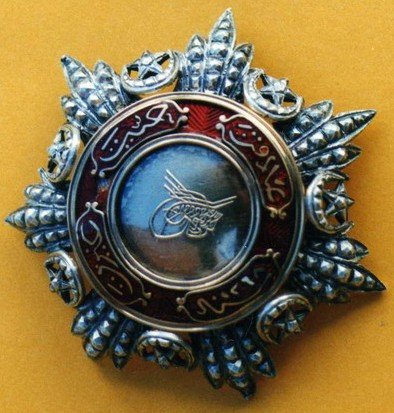 The great star of Turkey on display at the city museum of Sisak. Source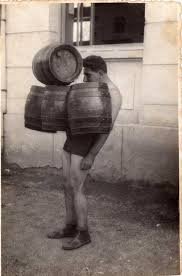 Marijan holding barrels with his teeth. Source
---
He continued to demonstrate his strength by bending iron rods, lifting heavy barrels with his teeth and getting 150 kg rocks broken on his chest.
Two of his exploits made him famous in the U.S.A. first attended by a thousand people he pulled two cargo ships with his hands through New York harbor. The second event was when he prevented a plane from taking off. The plane was tied to a rope and Marjan held the plane on the ground with his strength. His show became attended by more people and the US Atletion Comision awarded him the title Worlds Strongest Man. He continued to travel the world and attended a wrestling exhibition match in Rijeka Croatia during 1907. were he wrestled against a few champion Italian wrestler defeating them all. The Italian audience did not really approve of a Croatian defeating Italians and a mob started attacking Matijević, he was badly injured and received knife wounds and broke his right arm. The people of Rijeka took to the streets and fights between Italians and Croatians spread and the Austrian Royal Navy had to intervene to calm the situation down. After the match, he was taken to Budapest to receive treatment and spent 8 months recovering there. In 1914. Marijan married Irena Kohn and had 11 children. He continued turning the world visiting North America, Europe even China. During one show the announcer introduced him as the strongest Austrian, he came out on stage and corrected him saying :
---
" Dear ladies and gentleman, I am not Austrian. I am Croatian born in sturdy and proud Lika, at the foot of Velebit mountain, the old man, where wolfs howl, foxes bark, and grasshoppers eat away the wheat. Where the rust shines and heroes are born... "
---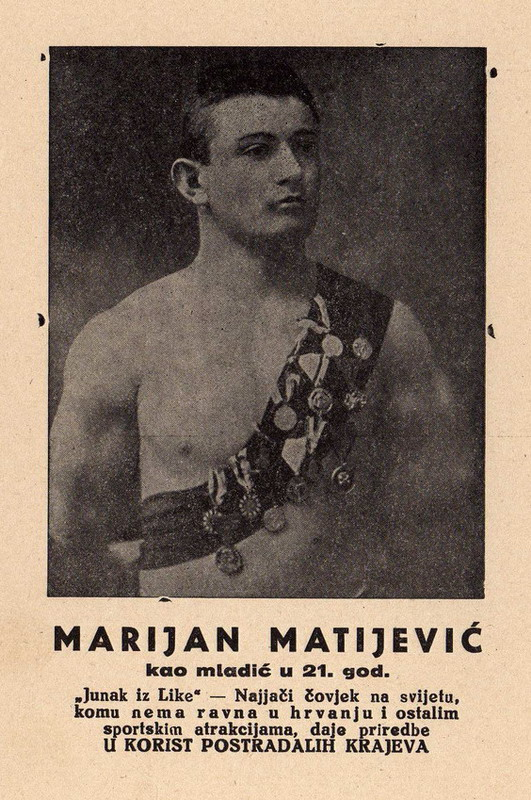 Matijević at age 21 Source
His strength was a mystery to all and after a show in Chicago doctors x-rayed him and discovered that his bones were double stacked making him stronger. Legend says that he would eat like 10 men, eating 5 kg of meat for lunch and on a hard day even a whole roasted lamb.
Matijević was a generous man helping and giving away all his money and awards to the needy. He helped his homeland and its people by selling off his gold medals and giving large amounts of money to the red cross.
Marian Matijević was in good health all his life until his death in 1951 he died of pneumonia and was buried in Županja where he lived. People are still telling stories about him and that he could even push train wagons at age 70.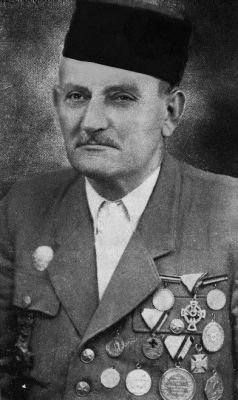 Source
Marijan was a great Croatian figure hero patriot and good samaritan helping was he could. He is known his story was almost forgotten in his homeland and my intention was to deliver his story beyond the Balkans.
Please leave a comment and if you like this little story resteem.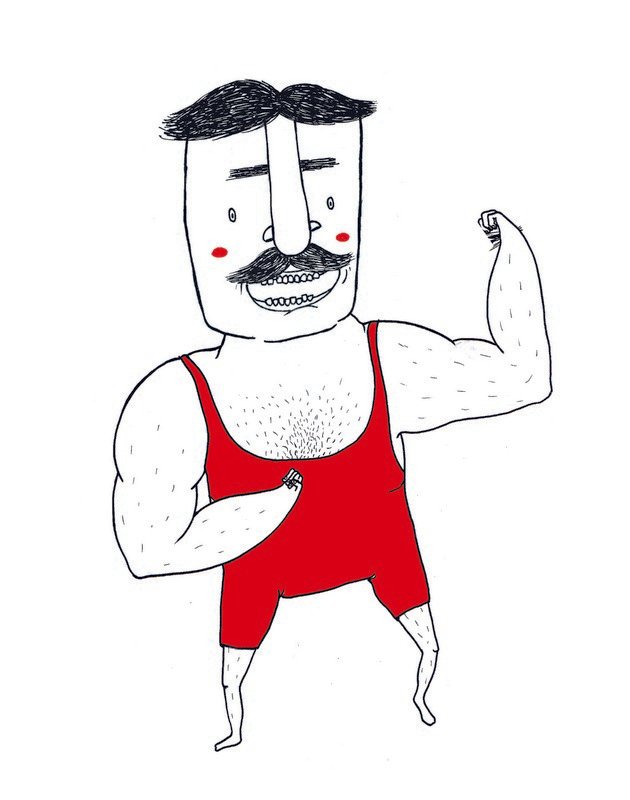 The logo inspired by M. Matijević Source