Vought Corsair F4-U NZ 5351 to NZ 5400, 1944 to 1949, Part 4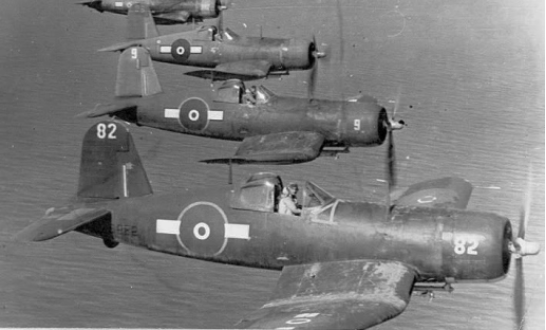 Design:
Ivor Sikorsky and Rex Beisel
Company:
Chance Vought
Sikorsky Division of United Aircraft Corp
Brewster
Goodyear
Wing Span:
40 ft 11.3/4 in 12.49 M
Wing Area:
314 sq ft
Length:
33 ft 4.1/2 in 10.17 M
Height:
14 ft 9.1/4 in 4.50 M
Ceiling:
36,900 ft 11,242 M
Speed at 19,900 ft
417 MPH 671 KPH
Range:
1,015 Miles 1,633 Km
T/O Weight:
11,093 lbs 5,032 Kg
Empty Weight:
8,873 lbs 4,025 Kg
Crew:
1 Pilot
Role:
Fighter
Fighter / Bomber
Total Manufactured:
12,571 All Marks
First Flight:
29 May 1940
Entered Service:
July 1942
Armament:
6 x .5 in machine Guns in wings
Up To 2,000 Lbs Under Wings
8 HVA Rockets on wing racks
Qty Served:
424
Years Served:
1944 to 1949
Tail Nos:
F4U – 1A
NZ 5201 to NZ 5396
NZ 5461 to NZ 5463
NZ 5465
NZ 5487
NZ 5501 to NZ 5536
F4U – 1D
NZ 5397 to NZ 5460
NZ 5464
NZ 5466 to NZ 5486
NZ 5537 to NZ 5577
FG – 1D
NZ 5601 to NZ 5660

The distinctive shape of the 'Inverted Gull Wings' was required to enable as big as possible 3 bladed propellor to use the power of the engine, and keep the Undercarriage as short and strong as possible, required for carrier operations
ENGINE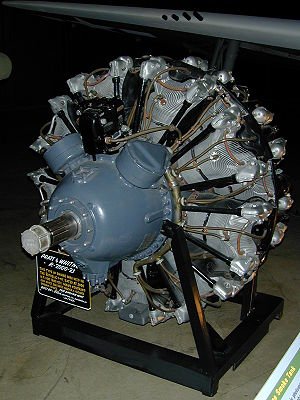 Image Source
Type:
Pratt & Whitney Double Wasp R 2800 - 8
18 cylinder, twin row, air cooled, radial, supercharged
Horse Power:
2,000 HP
Bore:
5.75 in 146.5 mm
Stroke:
6.0 in 152.4 mm
Volume:
2,804 Cu in 45.96 L
Max RPM:
2,800 HP
Fuel:
100/130 Octane
Length:
81.4 in 2.068 mm
Diameter:
52.8 in 1,342 mm
Weight:
2,360 lb
Power to Weight Ratio:
0.89 hp/lb 1.46 KW/Kg
Production Started:
1937
Production 1939 – 1960
125,334
NZ 52** to NZ54** Were Assembled at Espiritu Santo
NZ 55** Were Assembled in New Zealand
NZ 56** Were Assembled at Los Negros
FG-1A FG were Goodyear Type Corsairs
WARB = War Articles Restitution Board
LAC = Leading Aircraft Man
Sqn = Squadron
F O T U = Fighter Operational Training Unit
C F S = Central Flying School
HMS = Her Majesty's Ship
B O C U = British Occupation Force Unit
ATC = Air Training Corp.
Inst = Non-Flying Instructional Airframe
CCU NZ = Corsair Conversion Unit in N Z
T/O = Take Off
U/C = Undercarriage [Wheels]
Hyd = Hydraulic
C F E = Central Fighters Establishment
The organization of the RNZAF in the pacific war was,
The pilots and a small staff belonged to a Sqn. [Max strength of pilots was 27.]
The Sqn's were assigned to Servicing Units which carried out
aircraft maintenance and operated from fixed locations.
In all there were 10 front line Servicing Units, plus 3 based in NZ.
Because each Servicing Unit painted it's aircraft with distinctive markings
and the aircraft themselves could be repainted several different colour schemes
the RNZAF Corsairs were far less uniform in appearance
compared with their American and Fleet Air Arm contemporaries.
By late 1944 the Corsair had equipped all 10 Pacific based fighter Sqns of the RNZAF.
When the Corsairs arrived there were virtually no Japanese aircraft left
in N Z's allocated sectors of the South Pacific.
They were primarily used for close support of American, Australian, and NZ soldiers
fighting the Japanese.
At the end of 1945, all but No.14 Fighter Sqn were disbanded.
NZ 3551
Constructors No.: 5201
Mark: F4U-1
US Navy No.: Bu 49954
Shipped on USS Steamer Bay to Espiritu Santo
B O C Unit 60 2 Jun 1944
To 15 Sqn Espiritu Santo
Ferried to N Z 25 Jul 1944
Code letter/No. 351
To 5 S U Ardmore 25 Jul 1944
To Corsair Conversion Flight Ardmore
To 23 Sqn Ardmore Aug 1944
To 14 Sqn Ardmore Feb 1945
To 4 F O T U Ohakea Jul 1945
Advertised for sale WARB tender No 1704
Sold from Rukuhia
To J Larsen Palmerston North 2 Mar 1948
NZ 5352
Constructors No.: 5213
Mark: F4U-1
US Navy No.: Bu 49966
Shipped on USS Steamer Bay to Espiritu Santo
B O C Unit 60 2 Jul 1944
To 15 Sqn Espiritu Santo
Ferried to N Z 25 Jul 1944
To 5 S U Ardmore 25 Jul 1945
To 18 Sqn Ardmore Jan 1945
To 4 F O T U Ohakea Jun 1945
Taxi accident with Corsair NZ 5509 9 Aug 1945
Written off
F/S M Forrest uninjured
NZ 5353
Constructors No 5214
Mark: F4U-1
US Navy No.: Bu 49967
Shipped on USS Steamer Bay to Espiritu Santo
B O C Unit 60 2 Jun 1944
To 15 Sqn Espiritu Santo
To Ferried to N Z 25 Jul 1944
To 5 S U Ardmore 25 Jul 1944
To 20 Sqn Ardmore Dec 1944
To 26 Sqn Ardmore Mar 1945
To 21 Sqn Admore Mar 1945
To 22 Sqn Ardmore Apr 1945
Crashed on night flying exercise,
pilot reported equipment problems prior to striking a ridge
crashed and burned near Mangatangi 2230 on 15 Apr 1945
F/S Allan Mortimer killed
NZ 5354
Constructors No.: 4996
Mark: F4U-1
US Navy No.: Bu 49749
Shipped on USS Tillanock to Espiritu Santo
B O C Unit 60 5 Jun 1944
To 17 Sqn
Mid air with Corsair NZ 5214
The A/C collided at 11,000 ft,
spiraled into the ground inland from Beaufort Bay 4 Jan 1945
F/S John Dansey killed
NZ 5355
Construction No.: 5462
Mark: F4U-1
US Navy No.: Bu 50215
Shipped on USS Tillanock to Espiritu Santo
B O C Unit 60 5 Jun 1944
To 15 Sqn Espiritu Santo
Ferried to N Z 25 Jul 194
Code letter C
To 5 S U Ardmore 25 Jul 1944
To 15 Sqn Ardmore 24 Aug 1944
To Corsair Conversion Flight Ardmore 24 Aug 1944
To 23 Sqn Ardmore 31 Aug 1944
To 25 Sqn Ardmore Oct 1944
To Flight Leaders School Ardmore
To 4 F O T U Ohakea Aug 1945
Advertised for sale WARB tender No 1704
Sold from Rukuhia
To J Larsen Palmerston North 2 Mar 1948
NZ 5356
Constructors No.: 5463
Mark: F4U-1
US Navy No.: Bu 50216
Shipped on USS Tillanock to Espiritu Santo
B O C Unit 60 5 Jun 1944
Code letter/No. 56
At Espiritu Santo Jun 1944
To 15 Sqn 19 Sep 1944
To 14 Sqn Nov 1944
To 16 Sqn 4 Apr 1945
Ferried to N Z Oct 1945
Advertised for sale WARB tender No 1704
Sold from Rukuhia
To J Larsen Palmerston North 2 Mar 1948
NZ 5357
Constructors No.: 5537
Mark: F4U-1
US Navy No.: Bu 50290
Shipped on USS Tillanock to Espiritu Santo
B O C Unit 60 5 Jun 1944
To 15 Sqn Espiritu Santo
Ferried to N Z 25 Jul 1944
Code letter M
To 5 S U Ardmore 25 Jul 1944
To Corsair Conversion Flight Ardmore Oct 1944
To 4 F O T U Ohakea Aug 1945
Advertised for sale WARB tender No 1704
Sold from Rukuhia
To J Larsen Palmerston North 2 Mar 1948
NZ 5358
Constructors No.: 5557
Mark: F4U-1
US Navy No.: Bu 50310
Shipped on USS Plattsburg to Espiritu Santo
B O C Unit 60 8 Jun 1944
Code letter/No. 358
At Espiritu Santo Jun 1944
To 14 Sqn
To 21 Sqn 18 Dec 1944
Badly damaged,repaired and returned to service at Bougainville 5 Jan 1945
Ferried to N Z Oct 1945
Advertised for sale WARB tender No 1704
Sold from Rukuhia
To J Larsen Palmerston North 2 Mar 1948
NZ 5359
Constructors No.: 5569
Mark: F4U-1
US Navy No.: Bu 50322
Shipped on USS Palttsburg to Espiritu Santo
B O C Unit 60 8 Jun 1944
To 15 Sqn Espiritu Santo
Ferried to N Z 25 Jul 1944
To 5 S U Ardmore 25 Jul 1944
To 17 Sqn Ardmore Apr 1945
To 23 Sqn Ardmore May 1945
To 4 F O T U Ohakea Jun 1945
Advertised for sale WARB tender No 1704
Sold from Rukuhia
To J Larsen Palmerston North 2 Mar 1948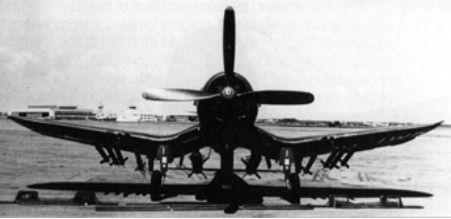 NZ 5360
Constructors No.: 5458
Mark: F4U-1
US Navy No.: Bu 50211
Shipped on USS Plattsburg to Espiritu Santo
B O C Unit 60 8 Jun 1944
To 15 Sqn Espiritu Santo
Ferried to N Z 25 Jul 1944
To 5 S U Ardmore 25 Jul 1944
To 20 Sqn Ardmore Aug 1944
To Corsair Conversion Flight Ardmore Oct 1944
Advertised for sale WARB tender No 1704
Sold from Rukuhia
To J Larsen Palmerston North 2 Mar 1948
NZ 5361
Constructors No.: 5558
Mark: F4U-1
US Navy No.: Bu 50311
Shipped on USS Plattsburg to Espiritu Santo
B O C Unit 60 8 Jun 1944
Code letter/No. 61
At Espiritu Santo Jun 1944
To 22 Sqn 15 Sep 1944
To 15 Sqn 2 Oct 1944
To 14 Sqn Nov 1944
To 22 Sqn Dec 1944
To 21 Sqn 18 Dec 1944
The U/C failed to lower for landing, the pilot bailed out
A/C crashed into sea off Cape Torokina 18 Jun 1945
F/S J Barr rescued uninjured
NZ 5362
Constructors No.: 5568
Mark: F4U-1
US Navy No.: Bu 50321
Shipped on USS Plattsburg to Espiritu Santo
B O C Unit 60 8 Jun 1944
Code letter/No. 62
At Espiritu Santo Jun 1944
To 16 Sqn 22 Dec 1944
To 21 Sqn 12 Jun 1945
Last operation from Jacquinot Bay 15 Sep 1945
Ferried to N Z Oct 1945
Advertised for sale WARB tender No 1704
Sold from Rukuhia
To J Larsen Palmerston North 2 Mar 1948
NZ 5363
Constructors No 5399
Mark: F4U-1
US Navy No.: Bu 50152
Shipped on USS Glacier Park to Espiritu Santo
B O C Unit 60 14 Jun 1944
Code letter/No. 63
At Espiritu Santo Jun 1944
To 15 Sqn 27 Oct 1944
To 14 Sqn
Engine failure, ditched into sea near Malekula 9 Nov 1944
F/O A Saward uninjured
NZ 5364
Constructors No.: 5409
Mark: F4U-1
US Navy No.: Bu 50162
Shipped on USS Glacier Park to Espiritu Santo
B O C Unit 60 14 Jun 1944
At Espiritu Santo Jun 1944
To 15 Sqn 27 Oct 1944
To 21 Sqn 18 Dec 1944
Ferried to N Z Oct 1945
Advertised for sale WARB tender No 1704
Sold from Rukuhia
To J Larsen Palmerston North 2 Mar 1948
NZ 5365
Constructors No.: 5452
Mark: F4U-1
US Navy No.: Bu 50205
Shipped on USS Glacier Park to Espiritu Santo
B O C Unit 60 14 Jun 1944
At Espiritu Santo Jun 1944
To 14 Sqn
To 21 Sqn 18 Dec 1944
To 22 Sqn 9 May 1945
Ferried to N Z Oct 1945
Advertised for sale WARB tender No 1704
Sold from Rukuhia
To J Larsen Palmerston North 2 Mar 1948
NZ 5366
Constructors No.: 5465
Mark: F4U-1
US Navy No.: Bu 50218
Shipped on USS Glacier Park to Espiritu Santo
B O C Unit 60 14 Jun 1944
At Espiritu Santo Jun 1944
To 21 Sqn 18 Dec 1944
To 22 Sqn Apr 1945
Ferried to N Z Oct 1945
Advertised for sale WARB tender No 1704
Sold from Rukuhia
To J Larsen Palmerston North 2 Mar 1948
NZ 5367
Constructors No.: 5469
Mark: F4U-1
US Navy No.: Bu 50222
Shipped on USS Glacier Bay to Espiritu Santo
B O C Unit 60 14 Jun 1944
Code letter/No. 67
At Espiritu Santo Jun 1944
To 21 Sqn 18 Dec 1944
Damaged by flak during operations 2 Jan 1945
Repaired and returned to service, caught fire on landing approach
During initial test flight from Green Island following repairs
A/C landed and caught fire 24 Feb 1945
Written off
P/O N Mac Cready uninjured
NZ 5368
Constructors No.: 5470
Mark: F4U-1
US Navy No.: Bu 50223
Shipped on USS Glacier Park to Espiritu Santo
B O C Unit 60 14 Jun 1944
Code letter/No. 68
At Espiritu Santo Jun 1944
To 21 Sqn 18 Dec 1944
Damaged by flak during operations 19 Jan 1945
Repaired and returned to service Sep 1945
Ferried to N Z Oct 1945
Advertised for sale WARB tender No 1704
Sold from Rukuhia
To J Larsen Palmerston North 2 Mar 1948
NZ 5369
Constructors No.: 5472
Mark: F4U-1
US Navy No.: Bu 50225
Shipped on USS Glacier Park to Espiritu Santo
B O C Unit 60 14 Jun 1944
At Espiritu Santo Jun 1944
To 15 Sqn 3 Oct 1944
To 21 Sqn 18 Dec 1944
To 22 Sqn Apr 1945
Ferried to N Z Oct 1945
Advertised for sale WARB tender No 1704
Sold from Rukuhia
To J Larsen Palmerston North 2 Mar 1948
NZ 5370
Constructors No.: 5551
Mark: F4U-1
US Navy No.: Bu 50304
Shipped on USS Glacier Park to Espiritu Santo
B O C Unit 60 14 Jun 1944
Code letter/No. 70
At Espiritu Santo Jun 1944
To 21 Sqn Dec 1944
To 22 Sqn Jun 1945
Hit by Japanese flak, suffered engine failure,
crashed into sea near Torokina 25 Jun 1945
F/S N King rescued uninjured
NZ 5371
Constructors No.: 5476
Mark: F4U-1
US Navy No.: Bu 50229
Shipped on USS Cape Esperance to Espiritu Santo
B O C Unit 60 16 Jun 1944
At Espiritu Santo Jun 1944
To 22 Sqn
To 21 Sqn 18 Dec 1944
Damaged by Japanese flak during operation on 19 Jan 1945
Repaired and returned to service Apr 1945
To 22 Sqn May 1945
Destroyed by fire while starting at Piva U
Written off 22 May 1945
LAC J Mac Farlane Seriously Injured
NZ 5372
Constructors No: 5428
Mark: F4U-1
US Navy No.: Bu 50181
Shipped on USS Cape Esperance to Espiritu Santo
B O C Unit 60 16 Jun 1944
Code letter/No. 372
At Espiritu Santo Jun 1944
To 22 Sqn 16 Aug 1944
Damaged in collision with Corsair NZ 5373 8 Sep 1944
Repaired and returned to service
To 23 Sqn 5 Oct 1944
To 22 Sqn 16 Dec 1944
To 16 Sqn 27 Apr 1945
Ferried to N Z Oct 1945
Advertised for sale WARB tender No 1704
Sold from Rukuhia
To J Larsen Palmerston North 2 Mar 1948
NZ 5373
Constructors No.: 5519
Mark: F4U-1
US Navy No.: Bu 50272
Shipped on USS Cape Esperance to Espiritu Santo
B O C 16 Jun 1944
At Espiritu Santo Jan 1944
Damaged in collision with corsair N Z 5372 8 Sep 1944
Repaired and returned to service
To 22 Sqn 28 Dec 1944
To 16 Sqn 27 Apr 1944
Ferried to N Z Oct 1945
Advertised for sale WARB Tender No 1704
Sold from Rukuhia
To J Larsen Palmerston North 2 Mar 1948
NZ 5374
Constructors No.: 5411
Mark: F4U-1
US Navy No.: Bu 50164
Shipped on USS Cape Esperance to Espiritu Santo
B O C Unit 60 16 Jun 1944
Code letter/No. 74
At Espiritu Santo Jul 1944
To 23 Sqn 22 Sep 1944
To 22 Sqn 30 Dec 1944
To 16 Sqn 27 Apr 1945
Ferried to N Z Oct 1945
Advertised for sale WARB tender No 1704
Sold from Rukuhia
To J Larsen Palmerston North 2 Mar 1948
NZ 5375
Constructors No.: 5514
Mark: F4U-1
US Navy No.: Bu 50267
Shipped on USS Cape Esperance to Espritu Santo
B O C Unit 60 16 Jun 1944
Code letter/No. 75
At Espiritu Santo Jul 1944
To 23 Sqn 23 Sep 1944
To 20 Sqn Jan 1945
Ran off airstrip and overturned while landing 2350 om 19 Jan 1945
F/S C Calder uninjured
NZ 5376
Constructors No.: 5414
Mark: F4U-1
US Navy No.: Bu 50167
Shipped on USS Cape Esperance to Espiritu Santo
B O C Unit 60 16 Jun 1944
At Espiritu Santo Jul 1944
To 23 Sqn 3 Oct 1944
To 16 Sqn 10 May 1945
To 23 Sqn Jul 1945
A/C caught fire after releasing it's bombs,
Crashed into sea off the mouth of Mobiai River 0815 on 4 Jul 1945
F/S Hugh Donaldson killed
NZ 5377
Constructors No.: 5357
Mark: F4U-1
US NAvy No.: Bu 50210
Shipped on USS Cape Esperance to Espiritu Santo
B O C Unit 60 16 Jun 1944
At Espiritu Santo Jul 1944
22 Sqn Dec 1944
Engine problems after strafing run,
crashed into sea off Malekula Island 19 Dec 1944
Sgt Warwick Turner killed
NZ 5378
Construction No.: 5453
Mark: F4U-1
US Navy No.: Bu 50206
Shipped on USS Cape Esperance to Espiritu Santos
B O C Unit 60 16 Jun 1944
Code letter/No. 378
At Espiritu Santo Jul 1944
To 23 Sqn 26 Sep 1944
To 22 Sqn 22 Dec 1944
To 16 Sqn 27 Apr 1945
Ferried to N Z Oct 1945
Advertised for sale WARB tender No 1704
Sold from Rukuhia
To J Larsen Palmerston North 2 Mar 1948
NZ 5379
Constructors No.: 5464
Mark: F4U-1
US Navy No.: Bu 50217
Shipped on USS Cape Esperance to Espiritu Santo
B O C Unit 60 16 Jun 1944
Code letter/No. 79
At Espiritu Santo Jul 1944
To 22 Sqn 18 Aug 1944
To 23 Sqn Sep 1944
To 22 Sqn 20 Dec 1944
To 16 Sqn 4 May 1945
To 23 Sqn Jul 1945
Damaged by Japanese flak during a sortie,
nursed back to Torokina
Crash landing in harbour 1650 on 30 Jul 1945
F/L John Sanders escaped the A/C but drowned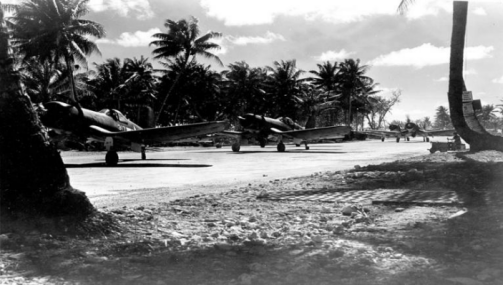 NZ 5380
Constructors No.: 5512
Mark: F4U-1
US Navy No.: Bu 50265
Shipped on USS Cape Esperance to Espiritu Santo
B O C Unit 60 16 Jun 1944
Code letter/No. 80
At Espiritu Santo Jul 1944
To 22 Sqn 12 Aug 1944
To 16 Sqn 27 Apr 1945
Ferried to N Z Oct 1945
Advertised for sale WARB tender No 1704
Sold from Rukuhia
To J Larsen Palmerston North 2 Mar 1948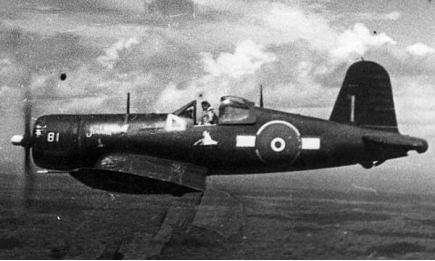 NZ 5381
Constructors No.: 5314
Mark: F4U-1
US Navy No.: Bu 50067
Shipped on USS Cape Esperance to Espiritu Santo
B O C Unit 60 16 Jun 1944
At Espiritu Santo Jul 1944
To 23 Sqn 12 Oct 1944
To 16 Sqn 4 May 1945
Ferried to N Z Oct 1945
Advertised for sale WARB tender No 1704
Sold from Rukuhia
To J Larsen Palmerston North 2 Mar 1948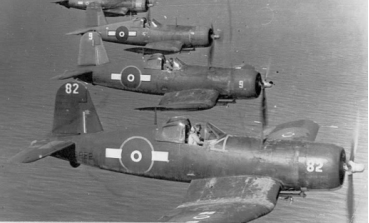 NZ 5382
Constructors No.: 5540
Mark: F4U-1
US Navy No.: Bu 50293
Shipped on USS Elk Basin to Espiritu Santo
B O C Unit 60 20 Jun 1944
At Espiritu Santo Jul 1944
To 23 Sqn Oct 1944
Engine failure, caught fire, dived into water at Pallikulo Bay 2245 on 24 Oct 1944
P/O Selwyn Down killed
NZ5383
Constructors No: 5571
Mark: F4U-1
US Navy No.: Bu 50324
Shipped on USS Elk Basin to Espiritu Santo
B O C Unit 60 20 Jun 1944
At Espiritu Santo Jul 1944
To 22 Sqn 21 Aug 1944
To 23 Sqn Sep 1944
To 22 Sqn 21 Dec 1944
To 16 Sqn 16 Apr 1945
Lost hydraulic pressure on ferry flight from Espiritu Santo to Guadalcanal
for 16 Sqn, crashed into sea 16 Apr 1945
P/O K Harpin rescued uninjured
NZ 5384
Constructors No: 5567
Mark: F4U-1
US Navy No.: Bu 50320
Shipped on USS Elk Basin to Espiritu Santo
B O C Unit 60 20 Jun 1944
At Espiritu Santo Jul 1944
To 24 Sqn Nov 1944
Engine failure on training flight, ditched into sea
P/O J Hay uninjured
NZ 5385
Constructors No.: 5552
Mark: F4U-12
US Navy No.: Bu 50305
Shipped on USS Elk Basin to Espiritu Santo
B O C Unit 60 20 Jun 1944
Code letter/No. 385
At Espiritu Santo Coded Jul 1944
To 22 Sqn 14 Aug 1944
Named Aline
To 23 Sqn Oct 1944
To 16 Sqn 26 Apr 1945
Ferried to N Z Oct 1945
Advertised for sale WARB tender No 1704
Sold from Rukuhia
To J Larsen Palmerston North 2 Mar 1948
NZ 5386
Construction No.: 5565
Mark: F4U-1
US Navy No.: Bu 50318
Shipped on USS Elk Basin to Espiritu Santo
B O C Unit 60 20 Jun 1944
Code letter/No. 86
At Espiritu Santo Jul 1944
To 23 Sqn Sep 1944
To 24 Sqn Dec 1944
Heavy landing and ground loop at Pallikulo 4 Dec 1944
Written off
Sgt R Griffin uninjured
Forward section of fuselage used to rebuild N Z 5478
NZ 5387
Constructors No.: 5561
Mark: F4U-1
US Navy No.: Bu 50314
Shipped on USS Elk Basin to Espiritu Santo
B O C Unit 60 20 Jun 1944
At Espiritu Santo Jul 1944
To 23 Sqn Oct 1944
While recovering from a low level dive the A/C entered a high speed stall
failed to recover and crashed into the sea 0815 on 18 Oct 1944
F/S Iden Butler killed
NZ 5388
Construction No.: 5317
Mark: F4U-1
US Navy No.: Bu 50070
Shipped on USS Elk Basin to Espiritu Santo
B O C Unit 60 20 Jun 1944
Code letter/No. 388
At Espiritu Santo Jul 1944
To 23 Sqn Oct 1944
To 16 Sqn 4 May 1945
Ferried to N Z Oct 1945
Advertised for sale WARB tender No 1704
Sold from Rukuhia
To J Larsen Palmerston North 2 Mar 1948
NZ 5389
Constructors No.: 5402
Mark: F4U-1
US Navy No.: Bu 50155
Shipped on USS Elk Basin to Espiritu Santo
B O C Unit 60 20 Jun 1944
Code letter/No. 389
At Espiritu Santo Jul 1944
To 16 Sqn 10 Apr 1945
Ferried to N Z Oct 1945
Advertised for sale WARB tender No 1704
Sold from Rukuhia
To J Larsen Palmerston North 2 Mar 1948
NZ 5390
Constructors No.: 5550
Mark: F4U -1
US Navy No.: Bu 50303
Shipped on USS Elk Basin to Espiritu Santo
B O C Unit 60 20 Jun 1944
Code letter/No. 90
At Espiritu Santo Jul 1944
To 23 Sqn Sep 1944
To 22 Sqn 26 Dec 1944
To 16 Sqn 27 Apr 1945
Ferried to N Z Oct 1945
Advertised for sale WARB tender No 1704
Sold from Rukuhia
To J Larsen Palmerston North 2 Mar 1948
NZ 5391
Construction No.: 5559
Mark: F4U-1
US Navy No.: Bu 50312
Shipped on USS Elk Basin to Espiritu Santo
B O C Unit 60 20 Jun 1944
Code letter/No. 391
At Espiritu Santo Sep – Oct 1944
Possibly a reserve A/C based on Bougainville
Ferried to N Z Oct 1945
Advertised for sale WARB tender No 1704
Sold from Rukuhia
To J Larsen Palmerston North 2 Mar 1948
NZ 5392
Constructors No.: 5563
Mark: F4U-1
US Navy No.: Bu 50316
Shipped on USS Elk Basin to Espiritu Santo
B O C Unit 60 20 Jun 1944
At Espiritu Santo Jul 1944
To 21 Sqn 14 Sep 1944
To 16 Sqn 23 Dec 1944
To 21 Sqn May 1945
To 16 Sqn 12 Jun 1945
To 19 Sqn 13 Sep 1945
Ferried to N Z Oct 1945
Advertised for sale WARB tender No 1704
Sold from Rukuhia
To J Larsen Palmerston North 2 Mar 1948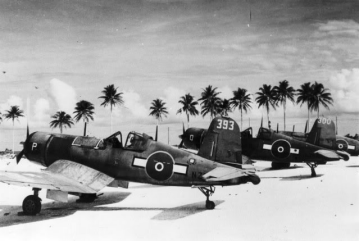 NZ 5393
Constructors No.: 5429
Mark F4U-1
US Navy No.: Bu 50182
Shipped on USS Coolee Dam to Espiritu Santo
B O C Unit 60 20 Jun 1944
Code letter U
At Espiritu Santo Jul 1944
To 21 Sqn 14 Sep 1944
Code letter P
To 15 Sqn 3 – 10 Nov 1944
To 23 Sqn 16 Dec 1944
Code letter/No. 393
To 19 Sqn Mar 1945
To 17 Sqn Jun 1945
Last operation from Los Negros 21 Jul 1945
Ferried to N Z Oct 1945
Advertised for sale WARB tender No 1704
Sold from Rukuhia
To J Larsen Palmerston North 2 Mar 1948
NZ 5394
Construction No.: 5545
Mark: F4U-1
US Navy No.: Bu 50298
Shipped on USS Coolee Dam to Espiritu Santo
B O C Unit 60 3 Jul 1944
Code letters/No. 394
At Espiritu Santo Jul 1944
To 22 Sqn 14 Dec 1944
To 16 Sqn 27 Apr 1945
Engine failure just after Take off from Piva U
Wheels up crash landing into jungle 0905 on 13 Jun 1945
Written off
F/L Graham Howie killed
NZ 5395
Constructors No.: 5560
Mark: F4U-1
US NAvy No, Bu 50313
Shipped on USS Coolee Dam to Espiritu Santo
B O C Unit 60 3 Jul 1944
At Espiritu Santo Jul 1945
To 21 Sqn 14 Sep 1944
To 15 Sqn 14 Nov 1944
To 23 Sqn 16 Nov 1944
Last operation from Los Negros 10 Jun 1945
Ferried to N Z Oct 1945
Advertised for sale WARB tender No 1704
Sold from Rukuhia
To J Larsen Palmerston North 2 Mar 1948
NZ 5396
Constructors No.: 5566
Mark: F4U-1
US Navy No.: Bu 50319
Shipped on USS Coolee Dam to Espiritu Santo
B O C 3 Jul 1944
At Espiritu Santo Jul 1944
To 22 Sqn 21 Aug 1944
To 21 Sqn 17 Dec 1944
To 22 Sqn 27 Apr 1944
Last operation from Bougainville Sep 1945
Ferried to N Z Oct 1945
Advertised for sale WARB tender No 1704
Sold from Rukuhia
To J Larsen Palmerston North 2 Mar 1948
NZ 5397
Constructors No.: 5702
Mark: F4U-1D
US Navy No.: Bu 50455
Shipped on J H Tuttle to Espiritu Santo
B O C Unit 60 12 Jul 1944
Code letter M
At Espiritu Santo Jul 1944
To 23 Sqn 9 Oct 1944
To 21 Sqn 22 Nov 1944
To 20 Sqn 26 Oct 1944
To 24 Sqn 20 May 1945
Ferried to N Z Oct 1945
Advertised for sale WARB tender No 1704
Sold from Rukuhia
To J Larsen Palmerston North 2 Mar 1948
NZ 5398
Constructors No.: 5930
Mark: F4U-1D
US Navy No.: Bu 57107
Shipped on USS Kwajalein to Espiritu Santo
B O C Unit 60 5 Aug 1944
At Espiritu Santo Aug 1944
To 21 Sqn 14 Sep 1944
To 15 Sqn 7 Dec 1944
Last operation from Bougailville 24 May 1945
Ferried to N Z Oct 1945
Advertised for sale WARB tender No 1704
Sold from Rukuhia
To J Larsen Palmerston North 2 Mar 1948
NZ 5399
Constructors No.: 5885
Mark: F4U-1D
US Navy No.: Bu 50638
Shipped on USS Kwajalein to Espiritu Santo
B O C Unit 60 5 Aug 1944
At Espiritu Santo Aug 1944
To 15 Sqn 9 Nov 1944
To 24 Sqn Dec 1944
Ditched into sea after strafing run 25 Dec 1944
S/L M Van Der Pump uninjured
NZ 5400
Constructors No.: 5894
Mark: F4U-1D
US Navy No.: Bu 50647
Shipped on USS Kwajalein to Espiritu Santo
B O C Unit 60 5 Aug 1944
At Espiritu Santo Aug 1944
To 15 Sqn 9 Nov 1944
To 20 Sqn Feb 1945
The A/C hit the sea near Shortland Island and exploded
during a strafing run 1015 on 3 Feb 1945
F/S Ronald Hallett killed
Unsourced photos through the Ohakea Museum

with thanks to son-of-satire for the banner