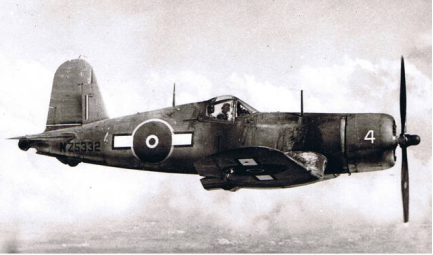 While on 17 Sqn RNZAF
Design:
Ivor Sikorsky and Rex Beisel
Company:
Chance Vought
Sikorsky Division of United Aircraft Corp
Brewster
Goodyear
Wing Span:
40 ft 11.3/4 in 12.49 M
Wing Area:
314 sq ft
Length:
33 ft 4.1/2 in 10.17 M
Height:
14 ft 9.1/4 in 4.50 M
Ceiling:
36,900 ft 11,242 M
Speed at 19,900 ft
417 MPH 671 KPH
Range:
1,015 Miles 1,633 Km
T/O Weight:
11,093 lbs 5,032 Kg
Empty Weight:
8,873 lbs 4,025 Kg
Crew:
1 Pilot
Role:
Fighter
Fighter / Bomber
Total Manufactured:
12,571 All Marks
First Flight:
29 May 1940
Entered Service:
July 1942
Armament:
6 x .5 in machine Guns in wings
Up To 2,000 Lbs Under Wings
8 HVA Rockets on wing racks
Qty Served:
424
Years Served:
1944 to 1949
Tail Nos:
F4U – 1A
NZ 5201 to NZ 5396
NZ 5461 to NZ 5463
NZ 5465
NZ 5487
NZ 5501 to NZ 5536
F4U – 1D
NZ 5397 to NZ 5460
NZ 5464
NZ 5466 to NZ 5486
NZ 5537 to NZ 5577
FG – 1D
NZ 5601 to NZ 5660

The distinctive shape of the 'Inverted Gull Wings' was required to enable as big as possible 3 bladed propellor to use the power of the engine, and keep the Undercarriage as short and strong as possible, required for carrier operations
ENGINE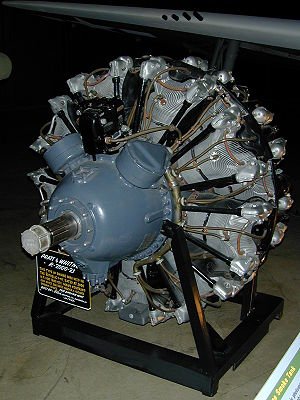 Image Source
Type:
Pratt & Whitney Double Wasp R 2800 - 8
18 cylinder, twin row, air cooled, radial, supercharged
Horse Power:
2,000 HP
Bore:
5.75 in 146.5 mm
Stroke:
6.0 in 152.4 mm
Volume:
2,804 Cu in 45.96 L
Max RPM:
2,800 HP
Fuel:
100/130 Octane
Length:
81.4 in 2.068 mm
Diameter:
52.8 in 1,342 mm
Weight:
2,360 lb
Power to Weight Ratio:
0.89 hp/lb 1.46 KW/Kg
Production Started:
1937
Production 1939 – 1960
125,334
NZ 52** to NZ54** Were Assembled at Espiritu Santo
NZ 55** Were Assembled in New Zealand
NZ 56** Were Assembled at Los Negros
FG-1A FG were Goodyear Type Corsairs
WARB = War Articles Restitution Board
LAC = Leading Aircraft Man
Sqn = Squadron
F O T U = Fighter Operational Training Unit
C F S = Central Flying School
HMS = Her Majesty's Ship
B O C U = British Occupation Force Unit
ATC = Air Training Corp.
Inst = Non-Flying Instructional Airframe
CCU NZ = Corsair Conversion Unit in N Z
T/O = Take Off
U/C = Undercarriage [Wheels]
Hyd = Hydraulic
C F E = Central Fighters Establishment
The organization of the RNZAF in the Pacific war was,
The pilots and a small staff belonged to a Sqn. [Max strength of pilots was 27.]
The Sqn's were assigned to Servicing Units which carried out
aircraft maintenance and operated from fixed locations.
In all, there were 10 front line Servicing Units, plus 3 based in NZ.
Because each Servicing Unit painted its aircraft with distinctive markings
and the aircraft themselves could be repainted several different colour schemes
the RNZAF Corsairs were far less uniform in appearance
compared with their American and Fleet Air Arm contemporaries.
By late 1944 the Corsair had equipped all 10 Pacific based fighter Sqns of the RNZAF.
When the Corsairs arrived there were virtually no Japanese aircraft left
in N Z's allocated sectors of the South Pacific.
They were primarily used for close support of American, Australian, and NZ soldiers
fighting the Japanese.
At the end of 1945, all but No.14 Fighter Sqn were disbanded.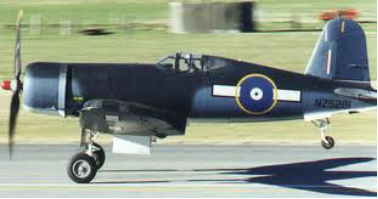 NZ 5301
Constructors No,: 5055
Mark: F4U1
US Navy No.: Bu 49808
Shipped on USS Fort McHenry to Espiritu Santo
B O C Unit 60 22 May 1944
To 14 Sqn Guadalcanal 13 Jun 1944
To 15 Sqn 20 Jun 1944
To 18 Sqn 30 Jun 1944
Crashed into sea while providing cover
for a "downed pilot" 30 Jun 1944
F/O R Mc Inder rescued uninjured
NZ 5302
Constructors No.: 5134
Mark: F4U-1
US Navy No.: Bu 49887
Shipped on USS Fort McHenry to Espiritu Santo
B O C Unit 60 22 May 19444
Code letter M
To 14 Sqn Guadalcanal 13 Jun 1944
To 21 Sqn 3 Aug 1944
Code letter/No. 302
To 23 Sqn 16 Nov 1944
Ferried to N Z Oct 1945
Advertised for sale WARB tender No 1704
Sold from Rukuhia
To J Larsen Palmerston North 2 Mar 1948
NZ 5303
Constructors No.: 5011
Mark: F4U-1
US Navy No.: Bu 49764
Shipped on USS Fort McHenry to Espiritu Santo
B O C Unit 60 22 May 1944
Code letter/No. 303
To 14 Sqn Guadalcanal 13 Jun 1944
To 22 Sqn 2 Sep 1944
To 16 Sqn 21 Dec 1944
Hydraulic failure prevented U/C from being lowered
crashed into Nissan Island Lagoon 11 Jan 1945
F/O L Stephenson bailed out and was rescued uninjured
NZ 5304
Construction No.: 5020
Mark: F4U-1
US Navy No.: Bu 49773
Shipped on USS Table Rock to Espiritu Santo
B O C Unit 60 22 May 1944
To 14 Sqn Guadalcanal 13 Jun 1944
To 19 Sqn Jul 1944
U/C collapsed on take off from Guadalcanal
Written off 16 Jul 1944
F/S J Calder uninjured
NZ 5305
Constructors No.: 5095
Mark: F4U-1
US Navy No.: Bu 49848
Shipped on USS Table Rock to Espiritu Santo
B O C Unit 60 22 May 1944
To 15 Sqn
Remained at Espiritu Santo until 25 Jul 1944
To 5 S U Ardmore 25 Jul 1944
To Corsair Conversion Flight Ardmore Aug 1944
To 20 Sqn Ardmore Dec 1944
To 23 Sqn Ardmore Feb 1945
To 26 Sqn Ardmore Mar 1945
To 22 Sqn Ardmore Apr 1945
To 20 Sqn Ardmore May 1945
Advertised for sale WARB tender No 1704
Sold from Rukuhia
To J Larsen Palmerston North 2 Mar 1948
NZ 5306
Constructors No.: 5210
Mark: F4U-1
US Navy No.: Bu 49873
Shipped on USS Table Rock to Espiritu Santo
B O C Unit 60 22 May 1944
Code letter/No. 306
To 14 Sqn Guadalcanal 13 Jun 1944
To 15 Sqn 20 Jun 1944
To 16 Sqn Sep 1944
Mid air with Corsair NZ 5209, returning from a bombing sweep
They flew into bad weather near Torokina.
Both A/C exploded on contact and fell into sea 1440 on 18 Sep 1944
F/S David Ellison killed
NZ 5307
Constructors No.: 5114
Mark: F4U-1
US Navy No.: Bu 49867
Shipped on USS Table Rock to Espiritu Santo
B O C Unit 60 22 May 1944
To 14 Sqn Guadalcanal 13 Jun 1944
Major damage to tail during June 1944
Rear fuselage removed and replaced with that removed from NZ 5271
A/C operational by Oct 1944
To 18 Sqn Oct1944
To 21 Sqn Dec1944
To 26 Sqn Apr 1945
Ferried to N Z Oct 1945
Advertised for sale WARB tender No 1704
Sold from Rukuhia
To J Larsen Palmerston North 2 Mar 1948
NZ 5308
Constructors No.: 5450
Mark: F4U-1
US Navy No.: Bu 50203
Shipped on USS Table Rock to Espiritu Santo
B O C Unit 60 22 May 1944
To 21 Sqn Guadalcanal 28 Jun 1944
Damaged after U/C collapsed,
repaired and returned to service Jul 1945
To 23 Sqn Jul 1945
Hit by bomb blast, crashed near Rakikau River
Written off 8 Jul 1945
P/O D Trim uninjured
NZ 5309
Constructors No: 5123
Mark: F4U-1
US Navy No.: Bu 49876
Shipped on USS Table Rock to Espiritu Santo
B O C Unit 60 22 May 1944
Code letter/No. 309
To 21 Sqn Guadalcanal 28 Jun 1944
To 26 Sqn 10 Apr 1945
Ferried to N Z Oct 1945
Advertised for sale WARB Tender No 1704
Sold from Rukuhia
To J Larsen Palmerston North 2 Mar 1948
NZ 5310
Constuctors No.: 5102
Mark: F4U-1
US Navy No.: Bu 49855
Shipped on USS Table Rock to Espiritu Santo
B O C Unit 60 22 May 1944
Code letter I
To 21 Sqn Guadalcanal 28 Jun 1944
To 18 Sqn
Code letter/No. 310
To 23 Sqn 16 Nov 1944
Ferried to N Z Oct 1945
Advertised for sale WARB Tender No 1704
Sold from Rukuhia
To J Larsen Palmerston North 2 Mar 1948
NZ5311
Constructors No.: 5019
Mark: F4U-1
US Navy No.: Bu 49772
Shipped on USS Table Rock to Espiritu Santo
B O C Unit 60 22 May 1944
To 21 Sqn Guadalcanal 28 Jun 1944
Damaged in landing accident,
repaired, returned to Service 11 Jan 1945
To 23 sqn 27 Feb 1945
To 26 Sqn 26 Mar 1945
Ferried to N Z Oct 1945
Advertised for sale WARB tender No 1704
Sold from Rukuhia
To J Larsen Palmerston North 2 Mar 1948
NZ 5312
Constructors No.: 5116
Mark: F4U-1
US Navy No.: Bu 49869
Shipped on USS Table Rock to Espiritu Santo
B O C Unit 60 22 May 1944
Code letter/No. 312
To 21 Sqn Guadalcanal 28 Jun 1944
To 23 Sqn 2 Mar 1945
To 19 Sqn Apr 1945
To 26 Sqn 10 Apr 1945
Ferried to N Z Oct 1945
Advertised for sale WARB tender No 1704
Sold from Rukuhia
To J Larsen Palmerston North 2 Mar 1948
NZ 5313
Constructors No.: 5100
Mark: F4U – 1
US Navy No.: Bu 49853
Shipped on USS Table Rock to Espiritu Santo
B O C Unit 60 22 May 1944
Code letter/No. 313
To 21 Sqn Guadalcanal 28 Jun 1944
To 23 Sqn 19 Feb 1945
To 26 Sqn Apr 1945
Ferried to N Z Oct 1945
Advertised for sale WARB tender No 1704
Sold from Rukuhia
To J Larsen Palmerston North 2 Mar 1948
NZ 5314
Constructors No.: 5206
Mark: F4U-1
US Navy No.: Bu 49959
Shipped on USS Table Rock to Espiritu Santo
B O C Unit 60 22 May 1944
Code letter/No. 314
To 21 Sqn Guadalcanal 8 Jul 1944
To 15 Sqn 2 Oct 1944
To 21 Sqn 18 Dec 1944
Damaged by Japanese flak, repaired, and returned to service 28 Jan 1945
To 22 Sqn Apr 1945
Ferried to N Z Oct 1945
Advertised for sale WARB tender No 1704
Sold from Rukuhia
To J Larsen Palmerston North 2 Mar 1948

NZ 5315
Constructors No.: 5156
Mark: F4U-1
US Navy No.: Bu 49909
Shipped on USS Table Rock to Espiritu Santo
B O C Unit 60 2 May 1944
Code letter/No. 315
To 21 Sqn Guadalcanal 28 Jun 1944
To 14 Sqn 8 Aug 1944
To 26 Sqn 10 Apr 1945
Ferried to N Z Oct 1945
Advertised for sale WARB tender No 1704
Sold from Rukuhia
To J Larsen Palmerston North 2 Mar 1948
NZ 5316
Constructors No.: 5237
Mark: F4U-1
US Navy No.: Bu 49990
Shipped on USS Table Rock to Espiritu Santo
B O C Unit 60 22 May 1944
To 21 Sqn Guadalcanal 28 Jun 1944
To 16 Sqn Sep 1944
Possibly hit by debris from mid air between corsairs NZ 5298 and
NZ 5306, was part of same formation,
A/C crashed into the sea 1440 on 18 Sep 1944
F/L Keith Starnes killed
NZ 5317
Constructors No.: 5099
Mark: F4U-1
US Navy No.: Bu 49852
Shipped on USS Table Rock to Espiritu Santo
B O C Unit 60 22 May 1944
To 21 Sqn Espiritu Santo 28 Jun 1944
To 14 Sqn 8 Aug 1944
To 22 Sqn 14 Sep 1944
To 16 Sqn 21 Dec 1944
To 15 Sqn Apr 1945
Engine failure, crashed into ridge
At Cape Gazelle, New Ireland 12 Apr 1945
P/O Eric Shorthouse killed
NZ 5318
Constructors No.: 5106
Mark: F4U-1
US Navy No.: Bu 49859
Shipped on USS Table Rock to Espiritu Santo
B O C Unit 60 22 May 1944
To 21 Sqn Espiritu Santo 28 Jun 1944
To 16 Sqn Aug 1944
U/C failure, crashed on landing at Kukum
Written off 5 Aug 1944
P/O J Gilliam uninjured
NZ 5319
Construction No.: 5211
Mark: F4U-1
US Navy No.: Bu 49964
Shipped on USS Table Rock to Espiritu Santo
B O C Unit 60 22 May 1944
To 21 Sqn Espiritu Santo 21 Jun 1944
To 15 Sqn 9 Jul 1944
To 17 Sqn Sep 1944
Hit by flak on strafing run, crashed into sea
300 M from shore at Orewere Bay 1030 on 30 Sep 1944
F/O David Blakley killed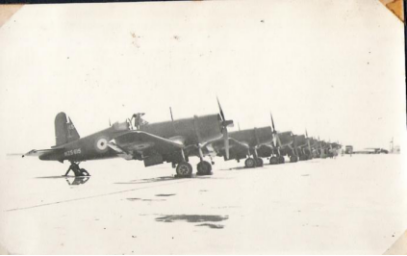 NZ 5320
Constructors No.: 5093
Mark: F4U-1
US Navy No.: Bu 49846
Shipped on USS R C Stoner to Espiritu Santos
B O C Unit 60 22 May 1944
To 15 Sqn Espiritu Santo
Ferried to N Z 25 Jul 1944
Code letter RK - V
To 5 S U Ardmore 25 Jul 1944
To Corsair Conversion Flight Ardmore Aug 1944
Engine failure caused by willow tree knocking out ignition leads
Force landing in swamp at Piako 0930 on 28 Sep 1944
P/O P Shephard uninjured
Some parts recovered
Written off
Salvage rights granted to J Regan Lower Hutt 30 Jul 1971
To assist reconstruction of another aircraft
NZ 5321
Constructors No.: 5446
Mark: F4U-1
US Navy No.: Bu 50199
Shipped on USS Hammond Sport to Espiritu Santo
B O C Unit 60 26 May 1944
Code letter/No. 321
To 21 Sqn Espiritu Santo 28 Jun 1944
To 23 Sqn 24 Feb 1944
Badly damaged, repaired using parts of three other corsairs Jul 1945
To 26 Sqn 28 Apr 1945
Ferried to N Z Oct 1945
Advertised for sale WARB tender No 1704
Sold from Rukuhia
To J Larsen Palmerston North 2 Mar 1948
NZ 5322
Constructors No.: 5471
Mark: F4U-1
US Navy No.: Bu 50224
Shipped on USS Hammond Sport to Espiritu Santo
B O C Unit 60 26 May 1944
To 15 Sqn Espiritu Santo
Ferried to N Z 25 Jul 1944
To 5 S U Ardmore 25 Jul 1944
To 23 Sqn Ardmore Aug 1944
To 26 Sqn Ardmore Mar 1945
To 20 Sqn Ardmore May 1945
To 4 F O T U Ohakea Aug 1945
To Central Fighter Establishment Ardmore Mar 1946
Declared surplus written off Ohakea 15 Apr 1946
NZ 5323
Constructors No.: 5243
Mark: F4U-1
US Navy No.: Bu 49996
Shipped on USS Steamer Bay to Espiritu Santo
B O C Unit 60 2 Jun 1944
Code letter/No. 323
To 21 Sqn Guadalcanal 28 Jun 1944
To 26 Sqn Apr 1945
Named Joan
To 23 Sqn 10 Apr 1945
To 26 Sqn 20 Apr 1945
Ferried to N Z Oct 1945
Advertised for sale WARB tender No 1704
Sold from Rukuhia
To J Larsen Palmerston North 2 Mar 1948
NZ 5324
Constructors No.: 5300
Mark: F4U-1
US Navy No.: Bu 50053
Shipped on USS Steamer Bay to Espiritu Santo
B O C Unit 60 2 Jun 1944
Code letter R
To 21 Sqn Guadalcanal 11 Aug 1944
Last operational flight 13 Nov 1944
Code letter/No. 324
To 23 Sqn 29 Dec 1944
Ferried to N Z Oct 1945
Advertised for sale WARB tender No 1704
Sold from Rukuhia
To J Larsen Palmerston North 2 Mar 1948
NZ 5325
Constructors No.: 5208
Mark: F4U-1
US Navy No.: Bu 49961
Shipped on USS Steamer Bay to Espiritu Santo
B O C Unit 60 2 Jun 1944
To 21 Sqn Guadalcanal 28 Jun 1944
To 21 Sqn 25 Aug 1944
To 26 Sqn Apr 1945
Ferried to N Z Oct 1945
Advertised for sale WARB tender No 1704
Sold from Rukuhia
To J Larsen Palmerston North 2 Mar 1948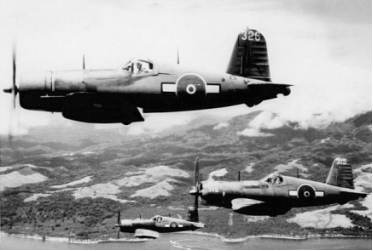 NZ 5326
Constructors No.: 5110
Mark: F4U-1
US Navy No.: Bu 49863
Shipped on USS Steamer Bay to Espiritu Santo
B O C Unit 60 2 Jun 1944
Code letter/No. 326
To 21 Sqn Guadalcanal 28 Jun 1944
To 21 Sqn 25 Aug 1944
To 26 Sqn Apr 1945
Ferried to N Z Oct 1945
Advertised for sale WARB tender No 1704
Sold from Rukuhia
To J Larsen Palmerston North 2 Mar 1948
NZ 5327
Constructors No.: 5028
Mark: F4U-1
US Navy No.: Bu 49781
Shipped on USS Steamer Bay to Espiritu Santo
B O C Unit 60 2 Jun 1944
Code letter/No. 27
To 21 Sqn Espiritu Santo 23 Jun 1944
To 19 Sqn Jul 1945
Engine failure on take off, crashed into sea near Kukum 5 Jul 1945
F/S F Bennett uninjured
NZ 5328
Constructors No.: 5168
Mark: F4U-1
US Navy No.: Bu 49921
Shipped on USS Steamer Bay to Espiritu Santo
B O C Unit 60 2 Jun 1944
Code letter/No. 28
At Espiritu Santo Jun – Aug 1944
To 15 Sqn 28 Oct 1944
To 21 Sqn 18 Dec 1944
To 17 Sqn 18 Sep 1945
Engine failed, propellor fell off, crashed on reef near Guadalcanal
During ferry flight to N Z 19 Sep 1945
Written Off
F/L H Eccersall rescued uninjured
NZ 5329
Constructors No.: 5564
Mark: F4U-1
US Navy No.: Bu 50317
Shipped on USS Steamer Bay to Espiritu Santo
B O C Unit 60 2 Jun 1944
To 21 Sqn Guadalcanal 28 Jun 1944
To 16 Sqn Sep 1944
Mid air with Corsair NZ 5237, returning from a strike at Chabai
Collided on final approach, crashed into runway 0915 on 15 Sep 1944
Written off
Sgt Neville Rowlands killed
NZ 5330
Constructors No.: 5554
Mark: F4U-1
US Navy No.: Bu 50307
Shipped on USS Steamer Bay to Espiritu Santo
B O C Unit 60 2 Jun 1944
To 15 Sqn Espiritu Santo
Ferried to N Z
To 5 S U Ardmore 25 Jul 1944
To 20 Sqn Ardmore Dec 1944
To 4 F O T U Ohakea Jul 1945
Advertised for sale WARB tender No 1704
Sold from Rukuhia
To J Larsen Palmerston North 2 Mar 1948
NZ 5331
Constructors No.: 5139
Mark: F4U-1
US Navy No.: Bu 49892
Shipped on USS Steamer Bay to Espiritu Santo
B O C Unit 60 2 Jun 1944
To 21 Sqn Guadalcanal 28 Jun 1944
To 23 Sqn 1 Mar 1945
To 26 Sqn Apr 1945
Badly damaged, repaired and returned to service 10 May 1945
Ferried to N Z Oct 1945
Advertised for sale WARB tender No 1704
Sold from Rukuhia
To J Larsen Palmerston North 2 Mar 1948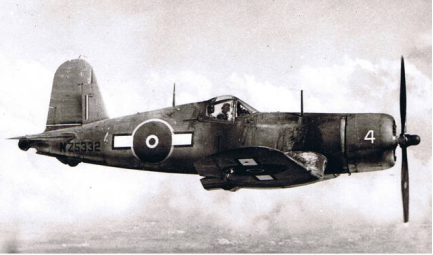 NZ 5332
Constructors No.: 5077
Mark: F4U-1
US Navy No.: Bu 49830
Shipped on USS Steamer Bay to Espiritu Bay
B O C Unit 60 2 Jun 1944
To 15 Sqn Espiritu Santo
Ferried to NZ 25 Jul 1944
To 5 S U Ardmore 25 Jul 1944
To 23 Sqn Ardmore Aug 1944
To 20 Sqn Ardmore Dec 1944
To 14 Sqn Ardmore Feb 1945
To 22 Sqn Ardmore Apr 1945
To 4 F O T U Ohakea Apr 1945
Advertised for sale WARB tender No 1704
Sold from Rukuhia
To J Larsen Palmerston North 2 Mar 1948
NZ 5333
Constructors No.: 5184
Mark: F4U-1
US Navy No.: Bu 49937
Shipped on USS Steamer Bay to Espiritu Santo
B O C Unit 60 2 Jun 1944
Code letter/No. 333
To 21 Sqn Guadalcanal 28 Jun 1944
Named Fiona
Heavy landing, crashed 9 Jul 1944
Written off
P/O W Gain uninjured
NZ 5334
Constructors No.: 5121
Mark: F4U-1
US Navy No.: Bu 49874
Shipped on USS Steamer Bay to Espiritu Santo
B O C Unit 60 2 Jun 1944
Code letter N
To 21 Sqn Guadalcanal 28 Jun 1944
To 22 Sqn 14 Oct 1944
To 23 Sqn 16 Nov 1944
Ferried to N Z Oct 1945
Advertised for sale WARB tender No 1704
Sold from Rukuhia
To J Larsen Palmerston North 2 Mar 1948
NZ 5335
Constructors No.: 5125
Mark: F4U-1
US Navy No.: Bu 49878
Shipped on USS Steamer Bay to Espiritu Santo
B O C Unit 60 2 Jun 1944
Code letter C
To 21 Sqn Guadalcanal 28 Jun 1944
To 22 Sqn 19 Oct 1944
To 23 Sqn 16 Nov 1944
Last operation from Los Negros 14 Jun 1945
Ferried to N Z Oct 1945
Advertised for sale WARB tender No 1704
Sold from Rukuhia
To J Larsen Palmerston North 2 Mar 1948
NZ 5336
Constructors No.: 5118
Mark: F4U-1
US Navy No.: Bu 49871
Shipped on USS Steamer Bay to Espiritu Bay
B O C Unit 60 2 Jun 1944
Code letter/No. 336
To 21 Sqn Guadalcanal 28 Jun 1944
To 22 Sqn Sep 1944
To 17 Sqn Oct 1944
Disappeared while on bombing run around Bougainville 17 Oct 1944
F/S John Mc Donald missing presumed killed
NZ 5337
Constructors No.: 5007
Mark: F4U-1
US Navy No.: Bu 49760
Shipped on USS Steamer Bay to Espiritu Santo
B O C Unit 60 2 Jun 1944
To 15 Sqn Espiritu Santo
Ferried to N Z 25 Jul 1944
Code leter J
To 5 S U Ardmore 25 Jul 1944
Badly damaged in high speed [ 530 knots] dive 9 Aug 1944
LAC Miles King pilot
Landed safely, repaired and returned to service
To Corsair Conversion Flight Ardmore Jan 1945
To 4 F O T U Ohakea Aug 1945
Damaged in taxi accident at Ohakea 10 Aug 1945
Written off 2 Sep 1945
F/S G Murland uninjured
NZ 5338
Constructors No.: 5132
Mark: F4U-1
US Navy No.: Bu 49885
Shipped on USS Steamer Bay to Espiritu Santo
B O C Unit 60 2 Jun 1944
Code letter/No. 338
To 21 Sqn Guadalcanal 28 Jun 1944
To 26 Sqn 10 Apr 1945
Ferried to N Z Oct 1945
Advertised for sale WARB tender No 1704
Sold from Rukuhia
To J Larsen Palmerston North 2 Mar 1948
NZ 5339
Constructors No.: 5191
Mark: F4U-1
US Navy No.: Bu 49944
Shipped on USS Steamed Bay to Espiritu Santo
B O C Unit 60 2 Jun 19944
Code letter/No. 39
At Espiritu Santo Jun – Jul 1944
To 22 Sqn 9 Aug 1944
To 15Sqn 26 Oct 1944
To 21 Sqn 18 Dec 1944
Ferried to N Z Oct 1945
Advertised for sale WARB tender No 1704
Sold from Rukuhia
To J Larsen Palmerston North 2 Mar 1948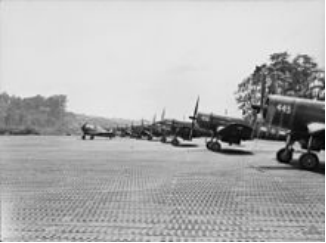 NZ 5340
Constructors No.: 5115
Mark: F4U-1
US Navy No.: Bu 49868
Shipped on USS Steamer Bay to Espiritu Santo
B O C Unit 60 2 Jun 1944
To 15 Sqn Espiritu Santo
Ferried to N Z 25 Jul 1944
To 5 S U Ardmore 25 Jul 1945
To 23 Sqn Ardmore 8 Sep 1944
To Corsair Conversion Fight Ardmore Sep 1944
To 22 Sqn Ardmore 11 Dec 1944
To 14 Sqn Ardmore 2 Mar 1945
To 26 Sqn Ardmore Mar 1945
To 21 Sqn Ardmore Apr 1945
To 22 Sqn Ardmore Apr 1945
To 23 Sqn Ardmore May 1945
Advertised for sale WARB tender No 1704
Sold from Rukuhia
To J Larsen Palmerston North 2 Mar 1948
NZ 5341
Constructors No.: 5194
Mark: F4U-1
US Navy No.: Bu 49947
Shipped on USS Steamer Bay to Espiritu Santo
B O C Unit 60 2 Jun 1944
To 15 Sqn Espiritu Santo
Ferried to N Z 25 Jul 1944
To 5 S U Ardmore 25 Jul 1944
To 23 Sqn Ardmore Sep 1944
To 20 Sqn Ardmore Dec 1944
To 15 Sqn Ardmore Jan 1945
To 17 Sqn Ardmore Apr 1945
To 23 Sqn Ardmore May 1945
Advertised for sale WARB tender No 1704
Sold from Rukuhia
To J Larsen Palmerston North 2 Mar 1948
NZ 5342
Constructors No.: 5112
Mark: F4U-1
US Navy No.: Bu 49865
Shipped on USS Steamer Bay to Espiritu Santo
B O C Unit 60 2 Jun 1944
To 15 Sqn Espiritu Santo
Ferried to N Z 25 Jul 1944
To 5 S U Ardmore 25 Jul 1945
To 23 Sqn Ardmore Aug 1944
To 25 Sqn Ardmore Nov 1944
To 15 Sqn Ardmore Jan 1945
To 4 F O T U Ohakea Jul 1945
Advertised for sale WARB tender No 1704
Sold from Rukuhia
To J Larsen Palmerston North 2 Mar 1948
NZ 5343
Constructors No.: 5119
Mark: F4U-1
US Navy No.: Bu 49872
Shipped on USS Steamer Bay to Espiritu Santo
B O C Unit 60 2 Jun 194
Code letter/No. 343
To 21 Sqn 28 Jun 1944
Hydraulic failure caused a wheels up,
Flapless landing at Piva U 13 Apr 1945
Destroyed by fire
Written off
F/L L Bradley uninjured
NZ 5344
Construction No.: 5204
Mark: F4U-1
US Navy No.: Bu 49957
Shipped on USS Steamer Bay to Espiritu Santo
B O C Unit 60 2 Jun 1944
With base depot workshop when struck by Ventura NZ 4564
which made a crash landing at Pallikullo 9 Jun 1944
Written off
NZ 5445
Constructors No.: 5205
Mark: F4U-1
US Navy No.: Bu 49958
Shipped on USS Steamer Bay to Espiritu Santo
B O C Unit 60 9 Jun 1944
With base depot workshop when struck by Ventura NZ 4564
which made a crash landing at Pallikullo 9 Jun 1944
Written off
NZ 5346
Constructors No.: 5223
Mark: F4U-1
US Navy No: Bu 49976
Shipped on USS Steamer Bay to Espiritu Santo
B O C Unit 60 2 Jun 1944
With base depot workshop when struck by Ventura NZ 4564
which made a Crash landing at Pallikullo
Written off 9 Jun 1944
NZ 5347
Constructors No..: 5322
Mark: F4U-1
US Navy No.: Bu 50075
Shipped on USS Steamer Bay to Espiritu Santo
B O C Unit 60 2 Jun 1944
Code letter/No. 47
At Espiritu Santo Jun – Aug 1944
To 15 Sqn 9 Oct 1944
To 14 Sqn Nov 1944
To 21 Sqn 18 Dec 1944
Ferried to N Z Oct 1945
Advertised for sale WARB tender No 1704
Sold from Rukuhia
To J Larsen Palmerston North 2 Mar 1948
NZ 5348
Constructors No.: 5212
Mark: F4U-1
US Navy No.: Bu 49965
Shipped on USS Steamer Bay to Espiritu Santo
B O C Unit 60 2 Jun 1944
To 15 Sqn Espiritu Santo
Ferried to N Z 25 Jul 1944
To 5 S U Ardmore 25 Jul 1944
To Corsair Conversion Flight Aug 1944
Advertised for sale WARB tender No 1704
Sold from Rukuhia
To J Larsen Palmerston North 2 Mar 1948
NZ 5349
Constructors No.: 5312
Mark: F4U-1
US Navy No.: Bu 50065
Shipped on USS Steamer Bay to Espiritu Santo
B O C Unit 60 2 Jun 1944
Code letter/No. 49
At Espiritu Santo Jun 1944
To 31 Sqn 3 Sep 1944
To 14 Sqn
To 21 Sqn 18 Dec 1944
Caught in slipstream of another A/C
while in formation patrolling over Bougainville
A/C spun out of control l0645 on 29 Jan 1945
F/S W Wakeman bailed out uninjured
NZ 5350
Constructors No.: 5207
Mark: F4U-1
US Navy No.: Bu 49960
Shipped on USS Steamer Bay to Espritu Santo
B O C Unit 60 2 Jun 1944
Code letter/No. 50
At Espritu Santo Jun 1944
To 31 Sqn 3 Sep 1944
Code letter/No. 350
To 14 Sqn Dec 1944
To 21 Sqn 18 Dec 1944
Named: Struggle Baby
Ferried to N Z Oct 1945
Advertised for sale WARB tender No 1704
Sold from Rukuhia
To J Larsen Palmerston North 2 Mar 1948
Unsourced photos through the Ohakea Museum

with thanks to son-of-satire for the banner