While Frank is out on the range tracking cattle rustlers things are heating up between Gladys's family, the Johnsons, and her ex's family, the Sims.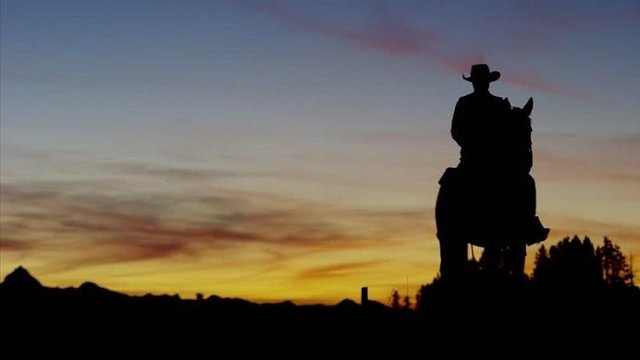 source
Howdy folks and greetings from the Great Plains of North Texas!
We're in a series about one of the top Texas Ranger lawmen to ever wear the badge, the great Frank Hamer, who was brought out of retirement to take down Bonnie and Clyde.
Recap
In the last post we talked about what a basket case Gladys's marriage was, the filing of their divorce and the court battle that was started because of their two girls.
In her defense, I think she was much more mature and stable by the time Frank met her at age 25. Plus he had a calming affect on people and I'm sure he had that affect on her in a big way.
Today's story
The legal battle had begun with both parties trying to get the case moved to their respective counties. Both families were wealthy with high-powered lawyers. Court was held in both counties and was a legal mess which was very confusing.
I won't get into all that but everytime there was a court procedure the Sheriff would have Texas Rangers come in for security plus extra deputies, marshals, and any available law enforcement.
It was a powder keg waiting to go off
That's because the place was bristling with guns. Friends and family members of each clan would show up armed with shotguns, rifles and pistols. Guns were not allowed in the actual courthouse though.
But they were ready to fight at the slightest provocation.
The family feud had already begun because insults had been made and threats to take the children had been made. Today I want to explain why this situation was so deadly in the Western culture at the time.
The "No-duty-to-retreat" doctrine of the West and South
It's hard to believe these days but back then in the Deep South and in the Western territories honor was valued more than human life.
For instance, if someone was insulted and the insulted person pulled out a gun and shot him dead, that was acceptable. Even if the insulter was unarmed.
This became law
The person doing the shooting would not be convicted of murder by a West Texas jury. This belief system became so entrenched that it became part of the law.
Lawyers and legal scholars referred to it as the Texas Rule. (Northerners were baffled. Canadians thought we were mad).
Texas culture was actually a violent mix of the Code of the Wild West and the No Retreat doctrine of the Deep South. And a nightmare for Sheriff's trying to keep the peace.
It's the reason for so many feuds and Texas had more family feuds than any state. The most famous feud was in W. Virginia between the Hatfields and McCoys but Texas had more of them.

Sorry for the long explanation of the cultural situation but this gives everyone an understanding of the mindset of the characters of my story back then.
-jonboy
Texas
PS- In yesterday's post I found a crazy vending machine which sold lighted cigarettes for a penny! Here's two more that would go well with it:
How about a Beer vending machine?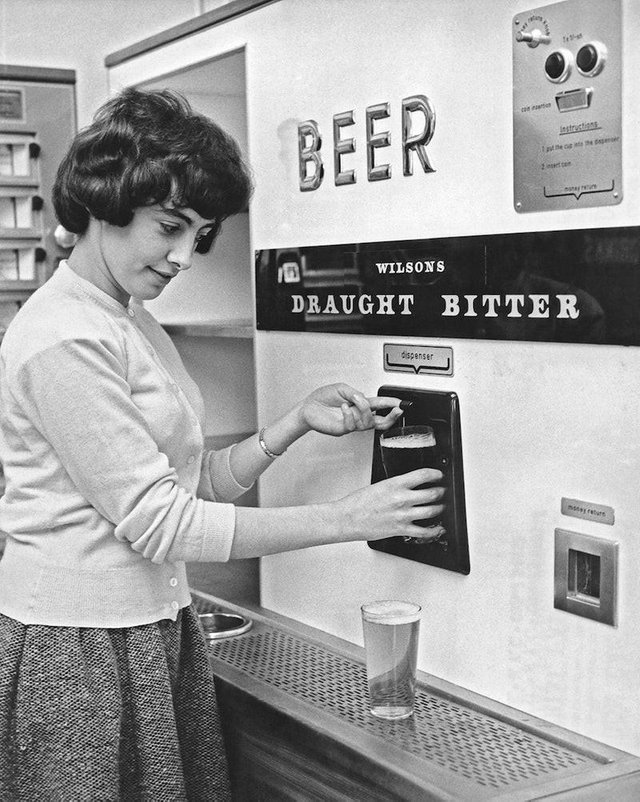 source
Or even a whiskey vending machine..no ID's required!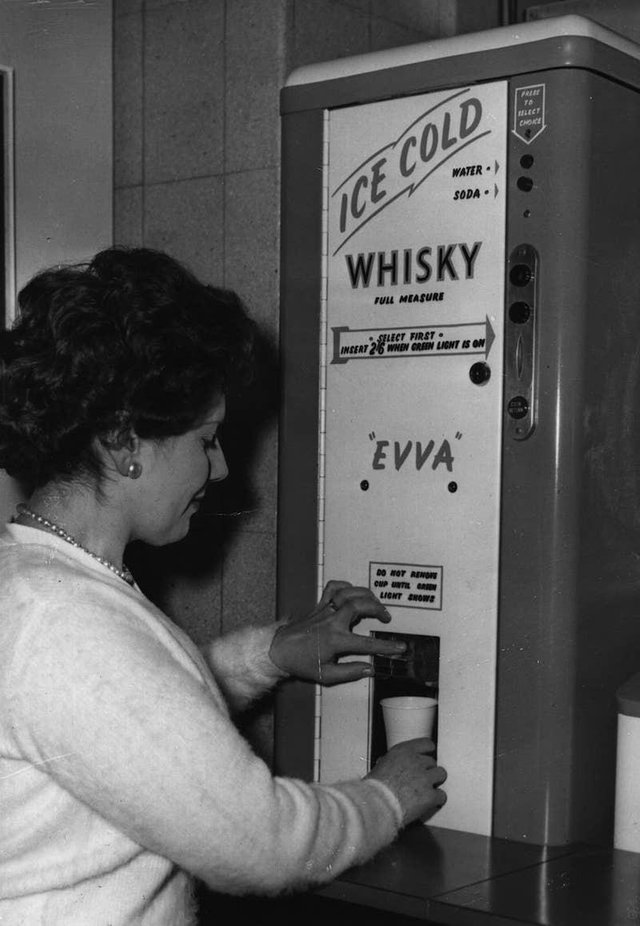 source
I wonder where they put these?? lol.
Thanks for reading folks, God bless you all!