Howdy folks and greetings from the Great Plains of North Texas!
We're in a series about one of the top Texas Ranger lawmen to ever wear the badge, the great Frank Hamer, who was brought out of retirement to take down Bonnie and Clyde.
Recap
In the last post Frank's career and personal life were in turmoil. He quit his job in Houston and moved back to Navasota but sat around for months with nothing to do, his marriage fell apart and Mollie and him got a divorce.
Finally he was working with the Marshal of Navasota, helping him to solve grimes, which was one of his greatest gifts. During the years he spent in Navasota he worked to sharpen his detective skills on dozens of burglaries and other crimes.
Franks was a natural detective
He was so good at it that the Navasota paper told people they might as well not even think of committing any type of crime or burglary because Frank Hamer would work until he found out who it was and they'd be goin to jail.
Well, it was because of his reputation as a detective that got him a job in the Hill Country of West Central Texas, the region he grew up in. He was hired as a range detective to stop the sheep rustling.
Frank finally got back to the country close to where he grew up:
source
This was the region where he was working as a range detective:
source
He loved it because he was back in the saddle again but his ultimate goal was to rejoin the Texas Rangers along the Rio Grande.
Today's story
That part of the Hill Country had vast ranges with sheep herds and sheep were being stolen all the time but no one could catch the thieves. Frank spent many nights out in the hills staking out sheep herds and watching for rustlers.
He finally figured out the main thief was the son of the region's wealthiest rancher! Long story short, he caught the man amid a flurry of controversy, people couldn't believe it even though he was caught in the act.
Of course Frank didn't care who it was doing the thievin. If you did the crime you're doin the time. Some law enforcement would have gone to the rich father and cut a deal to enrich themselves...by letting the son go.
Trouble on the border
Like I mentioned earlier Frank's dream was to be back in the saddle riding the Rio Grand as a Texas Ranger.
The Mexican Revolution with Pancho Villa and other rebels were causing chaos in Mexico and lots of trouble spilled over the border into Texas.
The governor appropriated funds to expand the number of Texas Rangers to help control the border and do what they had always done best, which was hunt down and kill bandits and outlaws.
Frank was itchin to go and his appeal to the governor was granted, he was assigned a Ranger unit to report to.
The most dangerous volunteer work there was
Frank was born to be a Ranger, it was who he was, but it was like volunteering because the pay was the same as it was when he left them 5 years before, a paltry $40 per month!
Basically enough to keep your horse fed and buy your cigarettes.
Frank's career with the Rangers restarts in the next post.
Thanks for reading folks, God bless you all!
-jonboy
Texas
PS- I have another incedible gravity defying sculpture, this one by British artist Marc Quinn called "Planet." This thing is made of bronze and steel and weighs 7 tons! But looks like it's floating: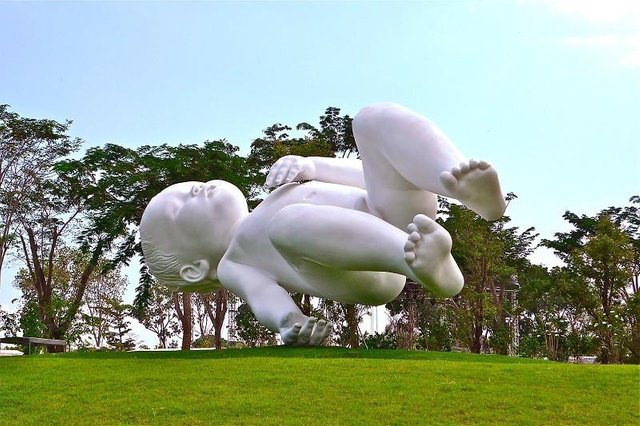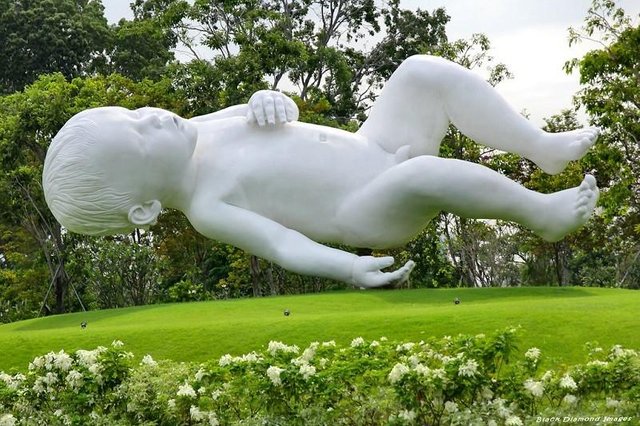 This is in Singapore at the Gardens by the Bay, which look like a fantastic place to visit! Need to ask sir @quotes-haven about that.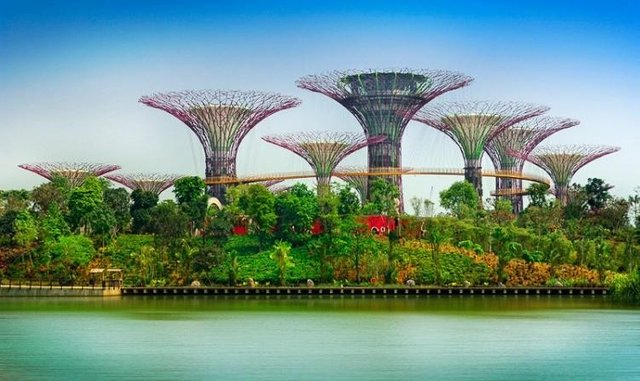 source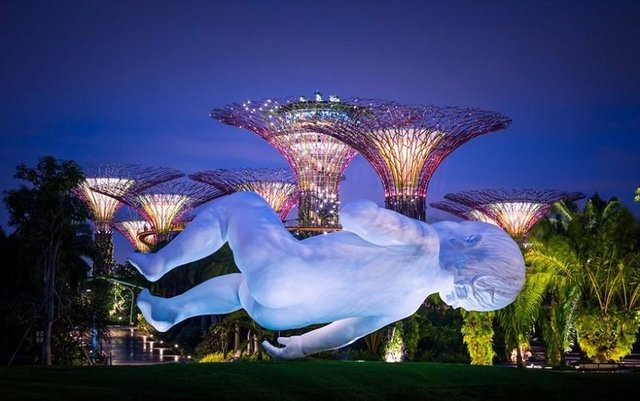 source