In what is largely considered to be the deciding battle of the Civil War, this extremely bloody (and somewhat accidental) battle at Gettysburg concluded on this day, July 3rd, 1863.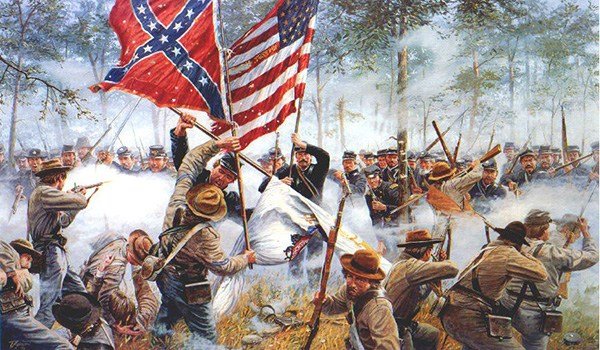 source
Many people fail to remember that some of the civil war took place in points quite far north, and this drive traveled well into Pennsylvania. After what was considered a perfectly executed victory in Chancellorsville where Robert E. Lee faced an enemy force far larger than his own but achieved victory via superior tactics, he decided to invade the north even further. The idea behind this push was to penetrate deep into enemy territory and thereby encourage the French or British to join the fray as allies with the Confederates.
It was a disasterous failure and although the war would not officially end for nearly another 2 years, this is considered a major turning point in the tide of war and the South was "backpedaling" for almost the entirety of the remainder of the war.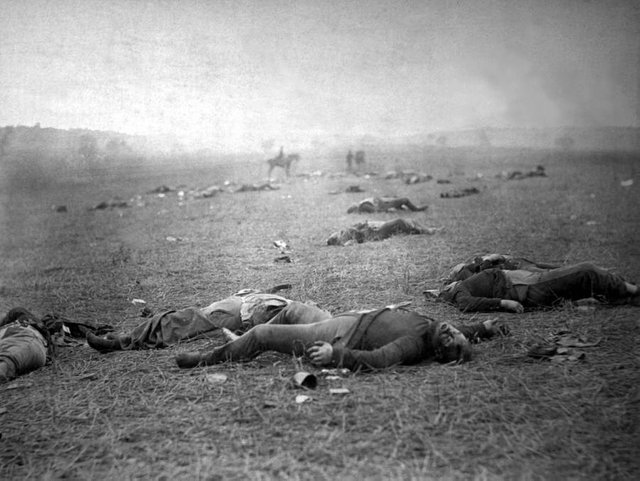 source
and actual photo of the battlefield
There were tremendous losses on both sides with approximately 25,000 for the Union and 23,000 for the Confederates - 7,000 of which died in less than an hour during "Pickett's Charge" which was the proverbial "nail in the coffin" for the South's attempt on invading the north.
The Confederates would never invade the North from this day forward.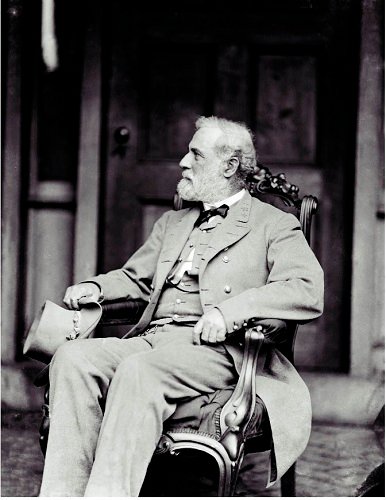 source
despite the fact that he was on the wrong side, Lee is considered one of the greatest American generals (from a strategic point of view - don't get your panties in a wad) of all time
One thing that many don't know about this battle was that it was never meant to happen. The South simply "waltzed in" to Gettysburg in order to obtain supplies for their army... only to encounter a sizeable force upon their arrival. Thus the Battle of Gettysburg began and unbeknown to anyone involved, the losses sustained in that battle would spell the end of the Confederate upper-hand for the remainder of the war.