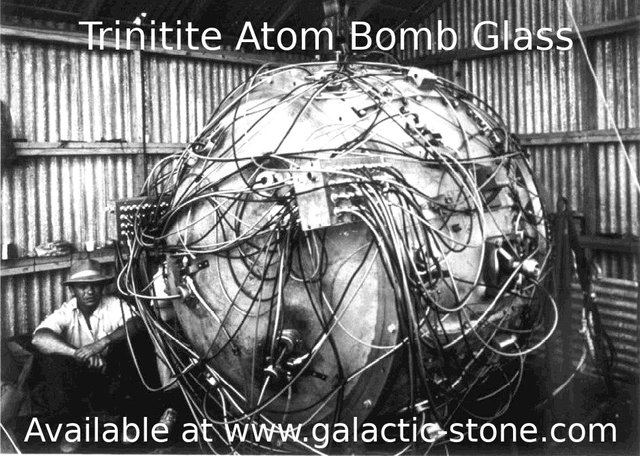 (Photo : Manhattan Project scientist posing with The Gadget device.)
I have genuine specimens of trinitite (atom bomb glass) available for collectors and scientists. My samples have been tested by three scientists and two universities. These are safe and legal to own. A piece of human history from the day mankind shattered the atom - the Trinity Test of the world's first atomic bomb during the Manhattan Project.
More details, photos, and ordering - http://galactic-stone.com/trinitite/
Trinitite F.A.Q. - http://galactic-stone.com/trinitite-faq/
All Steemit members get 20% OFF by using coupon code "steemit" at checkout. :)
Thanks for looking!
MikeG (Curator of Galactic Stone and Ironworks)
Image credit : Wikimedia Commons, labeled for reuse.