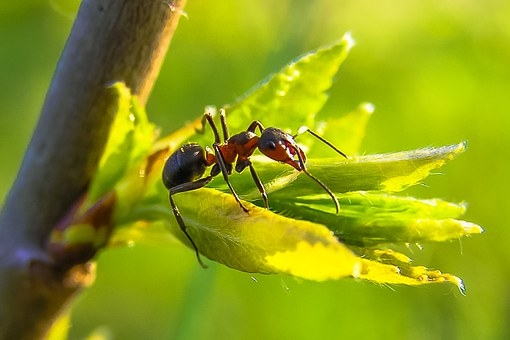 src
Ants are truly an alluring creature. They are the world's smallest but active insects who makes the impossible possible via teamwork. They are the only creatures that do things beyond their own lilliputian size.
A scientist has proven that the soil will be totally infertile without the activities of ants on the ground. The constant oxygen these ants produce while on ground fertilize the soil to be more productive. One ant could be crushed in seconds, but a whole colony would take anything down. Anything! The king of the jungle (lion) is no match for a whole colony of ants. But these ants aren't that vulgar, they go about minding their business on a daily basis.
Ants are the comparison for the working class, this is because they are the most hardworking creature on the planet. A colony of ants can bring down anything, even an elephant.
Having said that, we humans should apply the lifestyle of these ants. Majority of us reading this article sometimes feel were too weak and incapable to make a difference, but that's a blatant lie. Ants never give! So why then should we humans with complete IQ give up? Ants tend to win in everything they do, of truth this statement really is true: "anything is possible" All you need to do is discover a winning strategy backed with vehement effort and hard work and then success will be a work-over.
This video below will give you a perfect glimpse as per what am saying: