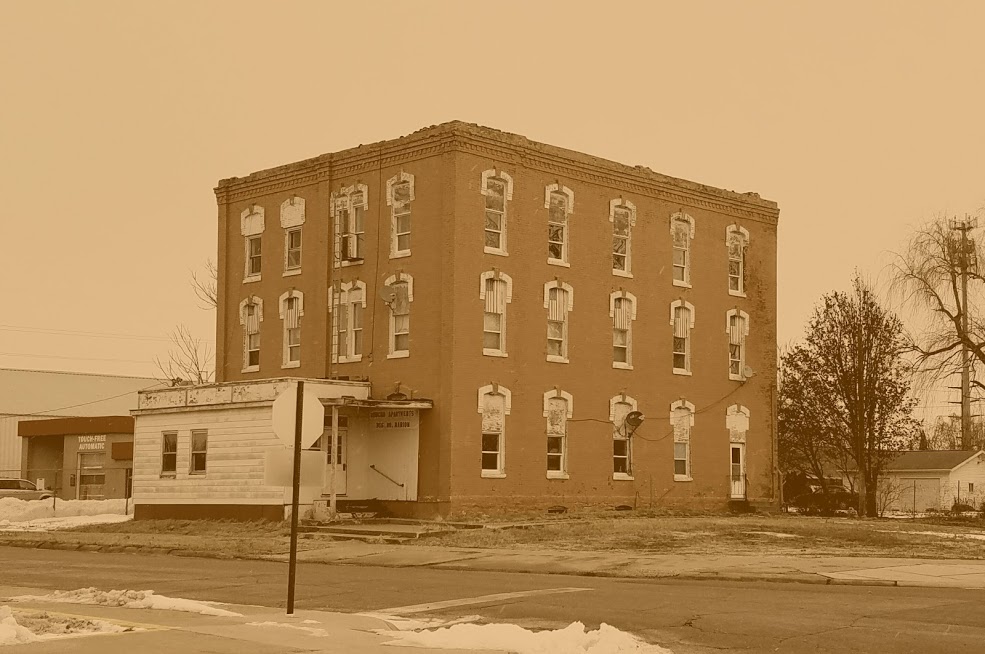 At the corner of North Marion Avenue and West 3rd Street sat the former Pennsylvania Hotel, later known as the Goncho Apartments.
I took the photo above a little over a year ago, not knowing that the building would be destroyed. I'm glad I did, because this building has been a landmark, (and somewhat of an eyesore in later years), for a century and a half. The railroad, formerly the Rock Island and Milwaukee Road, is just down the street. History states that this building was once a luxurious restaurant and hotel for travelers stopping here.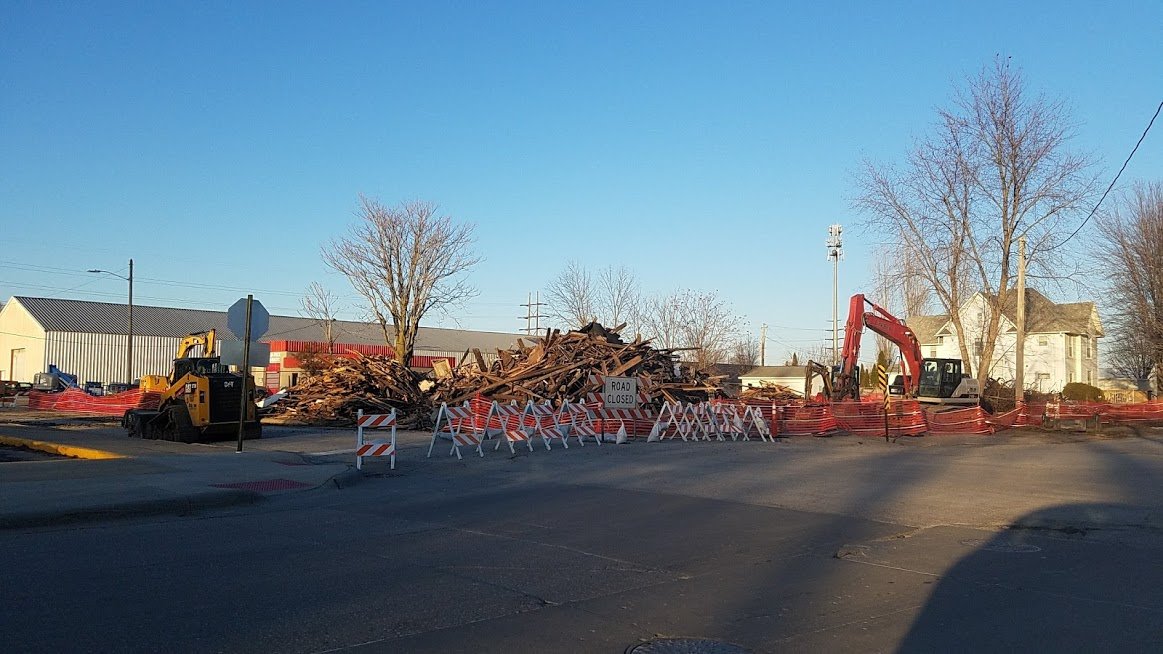 Now it is a pile of rubble, as you can see from this photo I took last week from almost the exact same vantage point.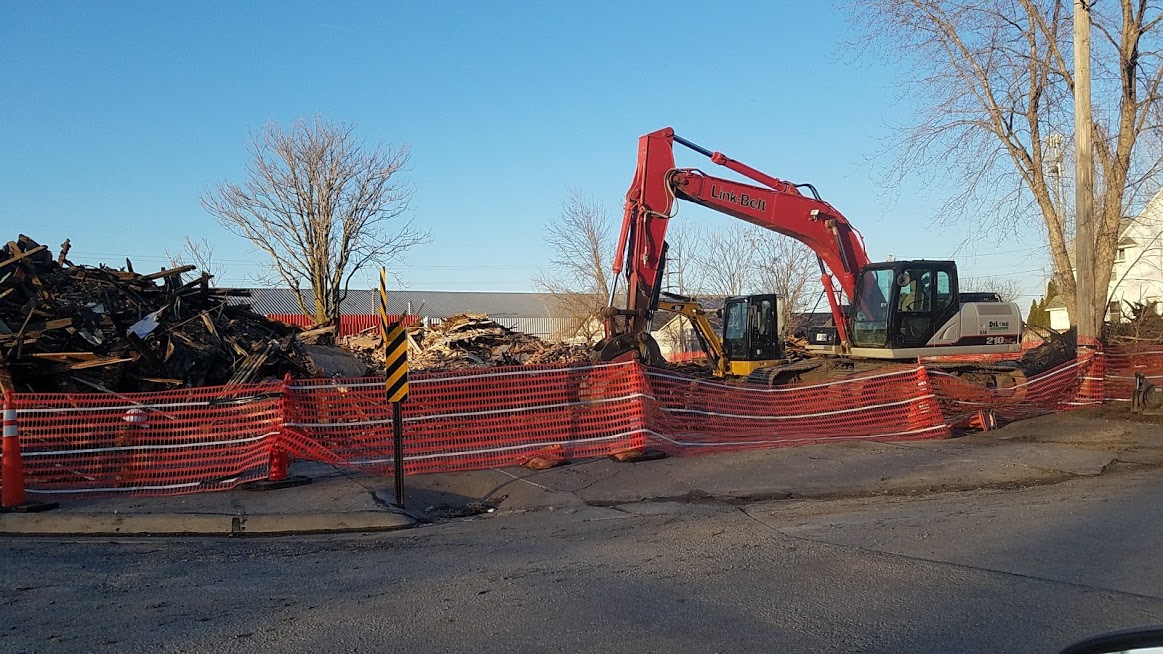 A new multi-family housing dwelling will replace this building, which our town needs, but it is somewhat of a shame to see history knocked down.