Don't drink raw animal blood? And claim to be Hindu? Surely you jest!
This 25 April 2015 blog post of mine was identified by Google today as violating its adsense policy, even though everything cited here is both truthful and from sources that are in the public domain. I've decided to make my post private on sabhlokcity and to publish it here on Steemit.
My FB post. [Also this]
The age of the internet is the age of demysfication. All falsehoods are getting demolished, one by one. For instance, that Hinduism believes in ahimsa, non-violence. Not true.
We are all aware of Buddha's complaints re: animal sacrifice but most of us (like me) have never witnessed any such event. However, the internet has a way of spreading the truth. One person somewhere has to take a picture and upload it, and it spreads. This is now the second time I've come across blood drinking Brahmins.
The dots now connect. A bit of further research has now made it clear that the animal sacrifice tradition that Buddha spoke against (and the Jains abhhored - but remember that Jainism came first, so its views might have influenced Buddha) are alive and thriving in the remoter corners of India and the rest of the world - where Hindus migrated to, hundreds of years ago.
These customs are almost certainly the residue of an unbroken chain that goes back thousands of years. These are the ACTUAL Vedic customs, also (at least partially) corroborated by the Vedas. No amount of denial can challenge these ACTUAL pictures now widely found on the internet. In 10 years time, the myth of the Hindu holy cow and ahimsa will be history.
Hindus who are vegetarian are actually Jains. That's fine by me. I don't impose my beliefs on others, but likewise no one should impose their beliefs on me.
Now for the proofs.
1) BLOOD DRINKING HINDU BRAHMIN FROM ASSAM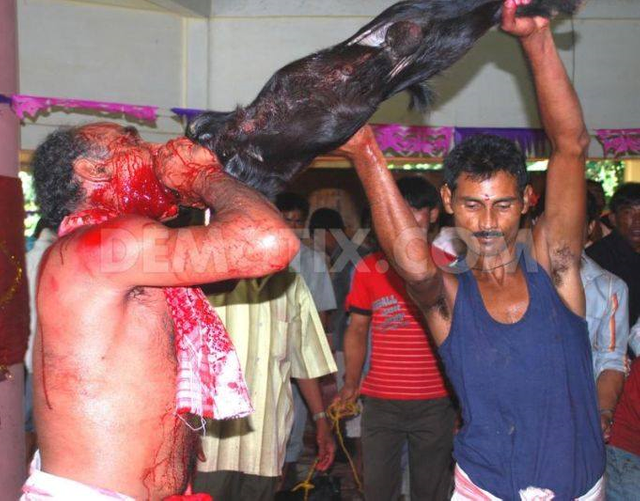 2) BLOOD DRINKING NEPAL HINDU PRIEST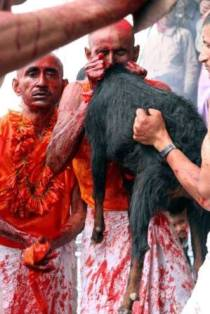 [Source] - Also see this.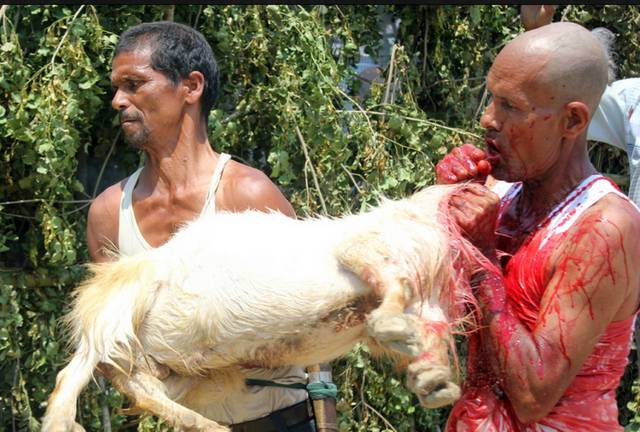 [Source]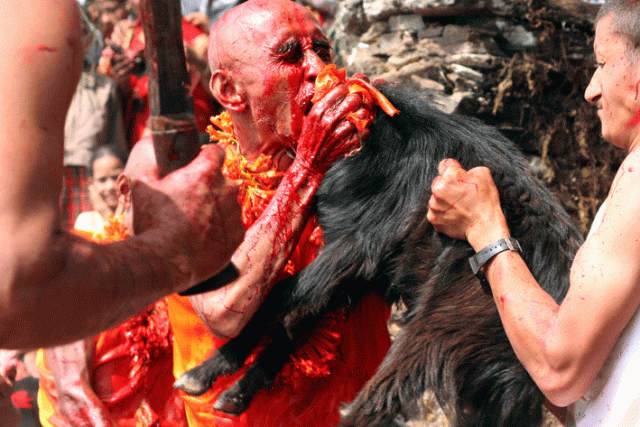 [Source]
3) BLOOD DRINKING HINDU WOMAN IN MALAYSIA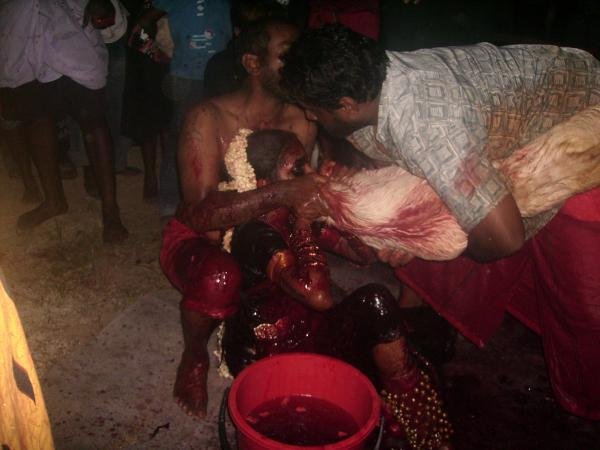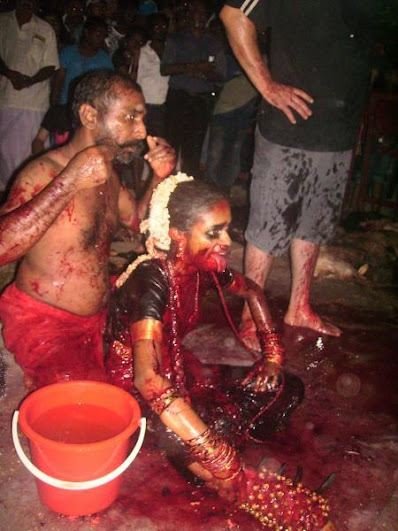 [Source]
4) BLOOD DRINKING BRAHMIN IN SOUTH INDIA