HEX Share Price and HEX Share Rate Explained.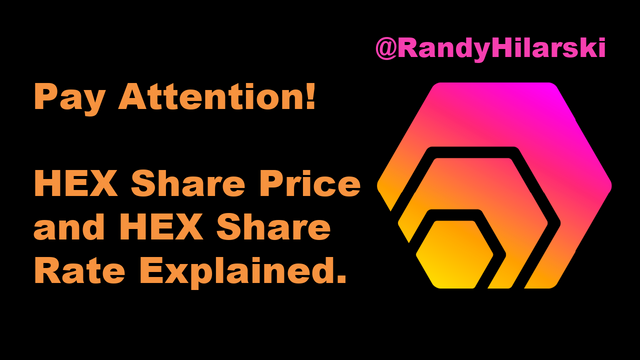 HEX is my favorite cryptocurrency. HEX is a certificate of deposit on the blockchain using smart contracts on Ethereum.
For those who want to understand how HEX works this is the video for you. HEX is now #18 in market cap according to Nomics, the only listing site that received an A in a recent ranking. CMC is finished.
Watch the Video Here.