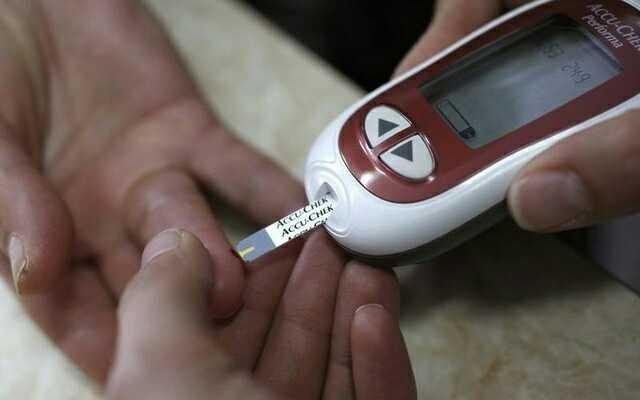 Scientists now say that the diabetes is different from two types of diabetes, although the disease actually has five different types of it.
Researchers from Sweden and Finland have claimed this in a new research report. They say that diabetes should be treated as five different types of diseases.
However, doctors have been treating diabetes just by dividing the type-1 and type-2, in these two categories.
But new studies have found that the more complex genes of the disease have been found, now the researchers are hopeful that the new horizons will be opened in its treatment.
Around 11 people aged around the world have a diabetes. Due to this, the risk of heart attack, stroke, blindness, kidney disease and even pedisia increases.
Type 1 diabetes is a disease prevention system. It also hinders insulin in the body. As a result, there is a lack of enough hormones to control the amount of sugar in the blood. And type-2 diabetes is mostly due to unhealthy life-saving. Insulin does not work because it increases the body fat level.
According to the BBC, researchers from Sweden's 'Lund University' and 'Institute of Molecular Medicine Finland' conducted research on 14,775 patients.
The study published 'The Lancet Diabetes and Endocrinology'. Research has shown that five types of diabetes patients can be divided into five groups.
There are five types of diabetes:
Cluster-1: It's basically like type 1 diabetes. Which is an acute auto-immune diabetes. Young people suffer from this and insufficient insulin is not produced in the body.
Cluster 2: In this case, there is a severe lack of insulin in the body. It's also a lot like type-1 diabetes. The patient is young, there is a shortage of insulin production after being healthy. Although the disease is not responsible for the weakness of the immune system.
Cluster 3: Such diabetes is due to excessive weight. Although insulin is made in the body, it does not work.
Cluster 4: Additional weight is also responsible for such type of diabetes. But despite excessive weight, such physical fitness of diabetes patients is normal.
Cluster 5: Due to age, such type of diabetes. In all types of diabetes patients, such diabetes sufferers are more likely to be older and in these cases, the incidence of disease is much less.
The researcher Professor Leif Group told the BBC, "We are taking an effective approach to correct treatment according to the prevalence of the disease. This is very important. "