Hello friends!
I would not have loved to do this but circumstances have made to. My name is Ndianabasi Ime Tom, I am currently a final year student studying Petroleum Engineering in the Federal University of Nigeria.
---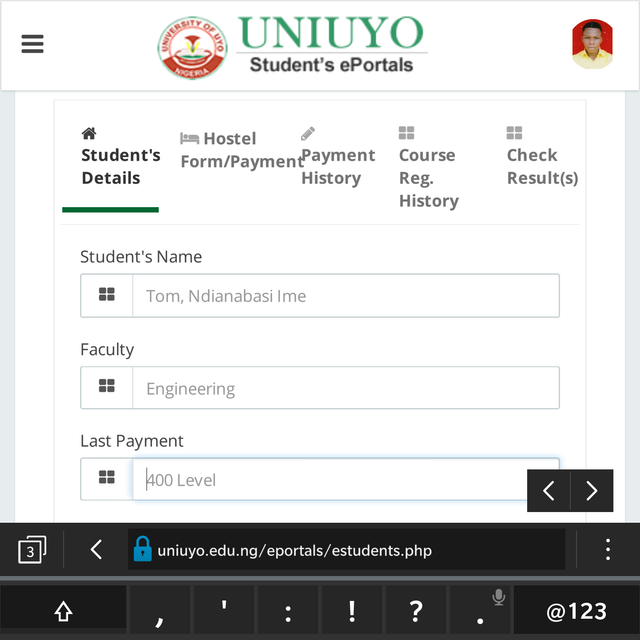 ---
Currently, the first semester is ongoing and registration is on. The reason I am making this post is because I have difficulties paying my school fees due to the lack of funds! My mom who was my sponsor happened to die a year ago and I've been struggling alone with the help of steem. But now that, the steem price is really down, the little I earn here is not enough to cater for my fees.
---
My fees this session is 50,000 NGN which is equivalent to about 167 SBD. I have not been able to make upto that amount, hence my request for help for the Steem community.
---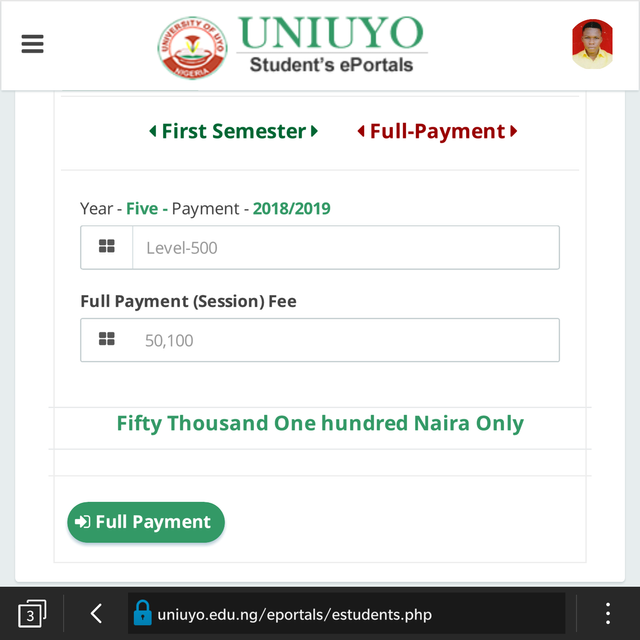 ---
The school's registration portal had announced its closure to be on the 22nd of March, 2019. Assuming I'm not able to meet up this dead line, it means my 4 years so far will be in vain. Owing to this, I seek for help!!
---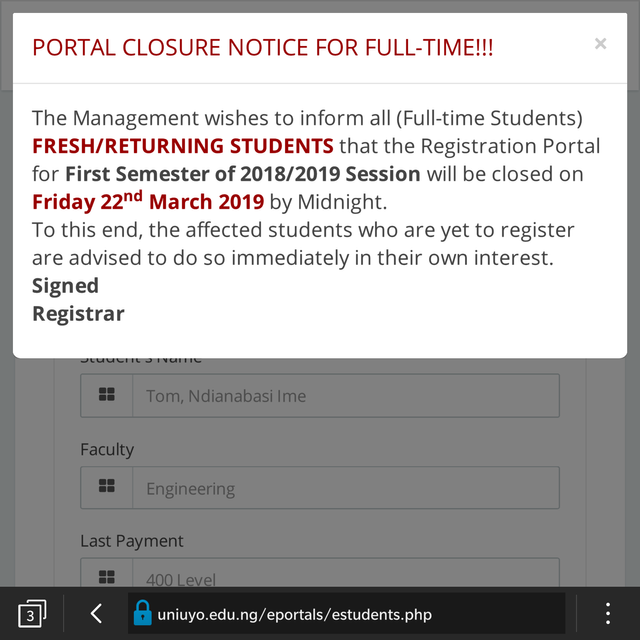 ---
I use this medium to solicit for your support and help via donation and upvotes. It will really mean a lot to me. Thank you in anticipation.
---
Liltom