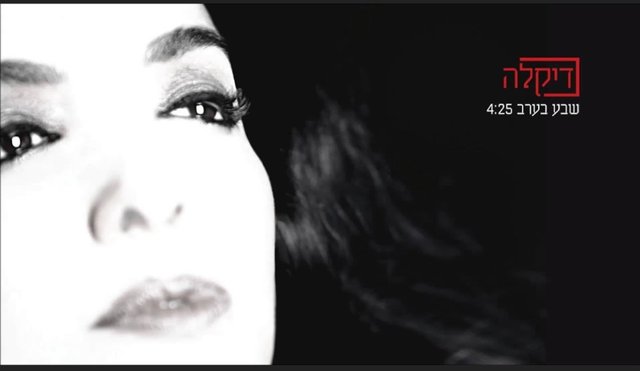 Dikla (some calls her the Israelli Sher) in her moving song, translated by me for you guys -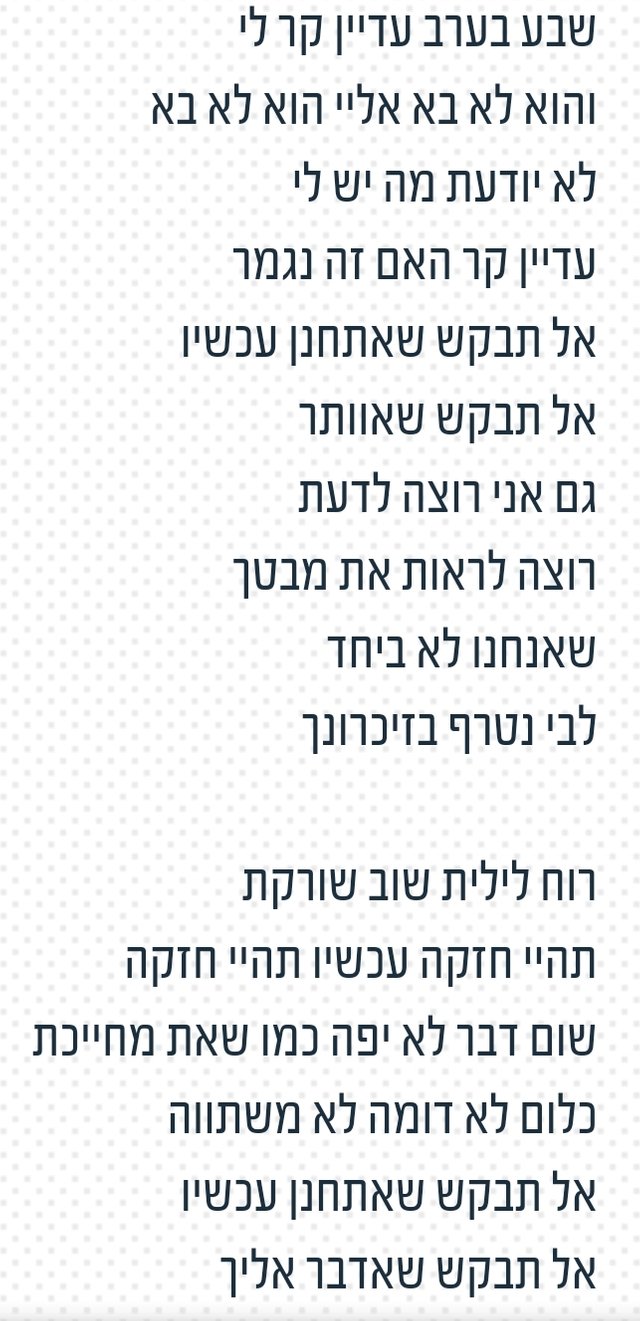 Seven in the evening, I am still cold,
and he did not come to me, he did not come.
I do not know what is going over
me,
It is still cold, is this gone?
Don't ask me now to beg,
Don't ask me to give up...
As yourself I also want to know,
I want to see your gaze.
When we are not together,
my heart pounds,
for you I crave.
Here is the google translation:
Seven in the evening
Dikla
Lyrics: Dikla
Composed by: Dikla and Ido Ohayon
Seven in the evening I'm still cold
And he did not come to me, he did not come
I do not know what I have
Still cold it is over
Do not ask me to beg now
Do not ask me to give up
I want to know, too
Want to see your eyes
That we are not together
My heart is lost in your memory
A nocturnal wind whistles again
Be strong now Be strong
Nothing is as beautiful as you smile
Nothing compares to the equivalent
Do not ask me to beg now
Do not ask me to talk to you
I want to know, too
Want to see your eyes
When we are not together
My heart is lost in your memory
Nice work google bot. No need to get emotional :)
Until she will upload to dtube, here is a youtube link for those who want to listen: