John 15:16

"You did not choose me, but I chose you, and appointed you to go and bear fruit, and your fruit to remain, so that whatever you ask of the father in my name, he will I gave it. "

The church is an organism, it is a living entity, composed of all those who have been vivified by the Holy Spirit. This is what makes it different from a club, a fraternity or any other institution, the church is also an organization. An organism must have an organization to shape and structure its strength and its purposes, and one of the basic tasks of a church is community service, teaching to serve in our society.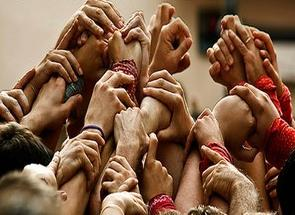 Source
In the early church service to others played a fundamental role for spiritual growth; they had priorities to distribute food and clothing to the widows and the needy, to do this work was a legitimate obligation of the church, because, although it is known that nobody is saved by works, nevertheless helping the needy is a fruit of the spirit, besides honoring and lending to God.
The "serve" is a principle of the kingdom, unfortunately we live in a world, where we are more accustomed to serve us than to serve, this is what society has taught.
The Lord Jesus taught that "to give is to serve", while "to receive" is to be served, it is not bad to receive, but it is more blessed to give.
The church is called to serve the needy, to give bread to the hungry, to shelter the one who is cold ... The giving brings reward.
"There are those who distribute, and more is added to them, and there are those who retain more than what is just, but come to poverty, the generous soul will be prosperous, and he who quenches, he will also be satisfied" (Proverbs 11: 24-25).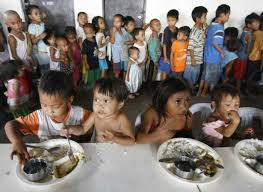 Source
It is a blessing to serve the needy, when you have to do it, because you will receive no reward from any man, but from God.
This project of "bread from heaven" is another opportunity that God offers us, to understand that it is the responsibility of the church to do social work and help the needy, that we should not be behind social problems, because serving others , is to serve Jesus himself.
Let us all pray for this project of "bread from heaven", so that God may add according to his riches in glory all that is necessary, to make many children smile through the food that today go through a harsh reality.
¡Remember, it is better to give, than to receive!