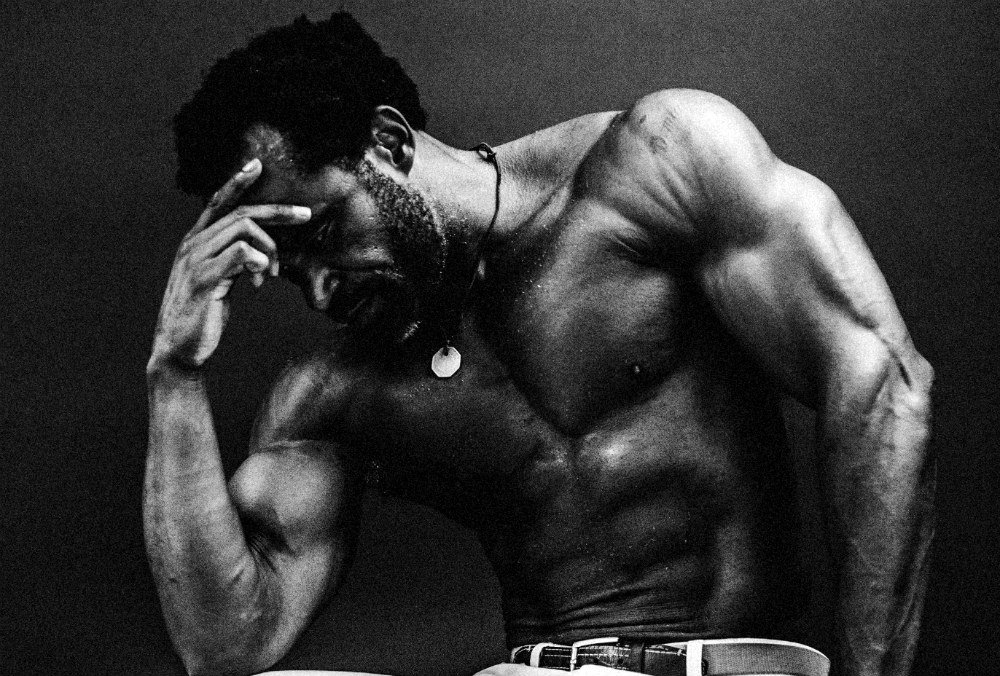 Continuing my Cryptogee workout series today I want to talk about leg exercises. If you've read my The Curious Case Of Cryptogee - The 20 Year Old Born 46 Years Ago! article then you'll know that following the advice of the excellent Youtuber Jeff Cavaliere of Athlean X has benefited me greatly. My physical fitness stats are now of somebody less than half my age! So I want to spread the love to some of you Steemians out there.
----
Stay Single To Double Up!
This tip has been of huge benefit to me, and will be to you too especially if you're somebody that finds it hard to build muscle in your legs.
The key is single leg training, which we can achieve in a variety of ways. Another benefit to single leg training, is that as well as building muscle, it will help you achieve balance. Both physical strength balance, and actually being able to balance better.
This is important because being able to balance on one leg or when you are asymmetrically weighed down, will increase your athleticism.
So without further ado, let's get right into it.
Bulgarian Split Squats
The great thing about these, is if you are not used to single leg training, you won't need any weights to get the full benefit of this exercise.
Place one leg behind you resting your foot on a workout bench, sofa, or chair. It doesn't matter as long as it is stable and leaves your knee bent at around 90 degrees.
Then quite simply bend your standing leg and then straighten up again. If you don't feel the strain, move a bit further away from the thing you're balancing on.
#### Top Tip: Make sure that when you bend your knee, do not attempt to keep your back straight. Rather let a natural 'crease' appear at your waist. At the bottom of the movement your back will be at a roughly 35 degree angle.
Lunges
A lunge can be performed a variety of ways, therefore to get the full benefit from them you should vary your lunges each workout. Sometimes mixing different ones in the same workout.
I will first talk about the standard 'standing lunge.'
With your feet around shoulder width apart, simply take a medium-to large step forward (do not overstretch), then bend the knee of your advanced leg. Then simply push back till your standing and repeat with the other leg.
Top Tip:
Don't just step straight forwards and back. If you are comfortable in this movement, step out around 45 degrees to the side. Also step to your side and do the movement. This will make sure you are strong and athletic in each plane of movement.
Sprinter Lunges
I have just discovered these babies recently and they are a great exercise for your butt! They are just like normal lunges as described above. But the key difference here is as you get down, you will bend your back as if getting into the starting sprint position.
Then once down there you will push back through the ball of your foot until you are standing again. Repeating of course with your other foot.
Top Tip:
After a while you will get good enough at these that you are not overbalancing one way or the other. Once you get to that level, add weight to the opposite side you are lunging with. So if you lunge with your right leg, put the weight in your left hand.
This will increase balance, strength and athleticism.
OK PEOPLE LET ME KNOW IF YOU WANT TO TARGET A PARTICULAR BODY AREA. I USE THE ATHLEAN X VIDEOS TO DEMO BECAUSE THEY ARE WHAT I FOLLOWED TO GET SO LEAN AND FIT. HOWEVER ONCE I GET MY CAMERA SORTED I WILL DEMONSTRATE SOME OF THESE MOVES MYSELF!
AS EVER, LET ME KNOW BELOW WHAT BODY PARTS YOU WANT TO TARGET.