Why you should take responsibility for your own health... the crusades that some doctors do while riding their high horses

This is a reply and an addition to this article by @snowpea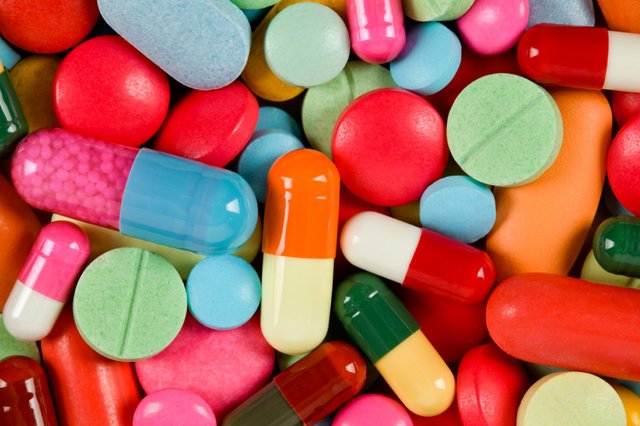 img source
---
It seems like most people´s views nowadays are either pitch black or bright white, meaning that in a polarized world, everybody has an extreme opinion about some issues and since most people can´t even consider looking at things from the other side, no deep reflection is made, and the truth is usually lost somewhere in between those extreme viewpoints. On one side, there are anti vaxxers everywhere, most of which seem to believe that every drug or vaccine by a mainstream laboratory is made with the oversight of Satan. On the other side, there are true believers in the "pharma-heaven", in which every little disorder or chemical inbalance can and should fixed with the help of a barrage of drugs, mainly pills.
---
Should I say there is some truth to the extremes, but, all extremes are usually fundamentally wrong. There are some instances in which laboratories fuck up, vaccines get contaminated or a bad batch is released, some people get sick. I won´t bash on you if you´re an anti vaxxer, but know that to believe that all pharma companies are fundamentally evil henchmen of governments and are out there to get us in the long run, is extreme, and not in a good way. Modern medicine got us to the life expectancy we currently have(over 80 in some countries), and thanks to it we had the huge population boom that filled the earth to the brim. You don´t trust governments or laboratories? Fine, invent a process of independent oversight that can check the quality of vaccines and medications truthfully and transparently so that there are no sub-par or contaminated batches and then make it popular.(Do I sense a new blockchain project idea forming? ;) ), but don´t diss out basic science or even the useful tools that vaccines are!
---
On the other hand, if you´re a pill lover, let me break this down to you. Despite the pharmaceutical industry efforts to present all medications as inocuous, the truth is that every medication is essentially a drug, which is a powerful tool to be used in moderation with less side effects(on most cases) than any illegal recreational drug. A clinical doctor/specialist doctor/psychiatrist is supposed to know you better than yourself, but usually most of them are overworked and can´t even remember your case in detail without looking at your clinical history. To that, add the fact that most pharma companies give a lot of monetary incentives to doctors for prescribing their drugs, which leads to over-prescribing in even the most mild cases. Also, there are some fanatical doctors, which to make it worse, are often truly well respected and top in their fields, which are truly bent on fixing every little imbalance of a person with a pill. We don´t have even a fraction of the knowledge about the human body that an average doctor has, so we defer to their judgement. But what´s being questioned here is not their knowledge, it´s their hubris and their sense of moderation.
---
Let me exemplify with a metaphor. Let´s suppose that a great millitary general has an exemplary vast knowledge of tactics, he´s condecorated, battle proven, and he´s one of the best in turning desperate situations around for the better. But he´s so fanatical into defeating the enemy his way, he has no regard for the delicate political balance of the world, which would in turn have lead to another world war. I got briefly out of topic here, but I´m talking about general McArthur getting relieved of his post during the Korean War to prevent another world war(let me know if you want an article about that one). The point of this metaphor is that sometimes the wisest, bravest, and most intelligent people can also be vitims of their hubris and get fanatical. After all, we are all humans. We should look at the doctor that is treating us as someone who´s knowledge is far greater than ours, but also never believe him/her to be infallible. Humans also tend to lose sight of the big picture quite often, and this universal flaw is also sometimes reflected by the physicians treating us.
---
And about my personal experience with doctor hubris, let me tell you friends. Once my doctor gave me an asthma medication that didn´t quite do the job, while a friend of mine recommended me another. I tried both, and the second one is what did the trick. When I went back to my doctor, I told him, but he was fixated on that it woulnd´t do much for me and that I shouldn´t take it and take the one he gave me instead, and that he wouldn´t prescribe it to me, even though it was empirically the best medication I´ve ever taken. I left that doctor and went to another who actually told me that my choice of medication is actually the better one, so I switched doctors and stayed with the med my friend(and my new doctor) recommended. I´ve been using it for 2 years now, and I barely have asthma anymore, but, why shouldn´t I challenge my former doctor about his decision? I mean, doctors already know that different people sometimes react differently to the same medication, but some doctors act as If they always know what´s better for us, and when they don´t, hubris prevent them from acknowledging their mistake. So, if I empirically test that the second medication is many times better for me, why shouldn´t I be able to speak up and tell him without him taking offense? Even if their knowledge is miles above ours, I want a health advisor, not a dictator technician who makes all decisions about my health by himself and treats them as irrevocable. That´s my beef with doctor hubris. I can´t stand "closed source" medicine... that´s a metaphor btw, I also can´t stand windows 10 making a huge load of decisions for the user without actually telling the user, fucking up oh so very often. If you didn´t guess, I´m the computer technician here(and also a fan of history) guys, If I was the user I´d be way more pissed. Aaaand that is why I´m an avid linux user.
---
Anyway, don´t wanna drift again here... So, if we were to take a moderate useful position for approaching health care, what could it be like?
Maybe we can recognize the healing value and potential of modern medicine without taking everything big pharma tries to shove us for profit at face value.
Maybe we can trust our physician, respect that his knowledge is vastly superior to ours, but also acknowledge that he´s human and humans sometimes make errors of judgment or can be monetarily biased.
Maybe we can take an active part in spotting unwanted side effects in any medication we take, and own to ourselves to inform our physician, and also to decide if its benefits are worth its side effects. After all, its our body, isnt it?
Maybe we can start to openly discuss our treatments, in a respectful way, and if our doctor doesn´t allow for a healthy, open discussion about our treatment, find a new one that does.
What do you guys/girls/trans/asexuals/pansexuals/intelligent AIs think about it?(note: this is not me making fun of different sexual orientations, but rather trying to use inclusive language and failing at it, and then making a joke about it)