This morning I woke up because my mom-in-law called-up my husband phone at 5 AM. It rang so loud that I woke up and checked who called-up so early... Duh ... it's Saturday! Turns out she accidentally pressed and called my husband's number...😂😂
Anyway its a good thing because I need to wake up early for morning power-walk with @kilathecla. It's been a week I didn't do any power-work due to my monthly BFF. So, its time to hit the track again.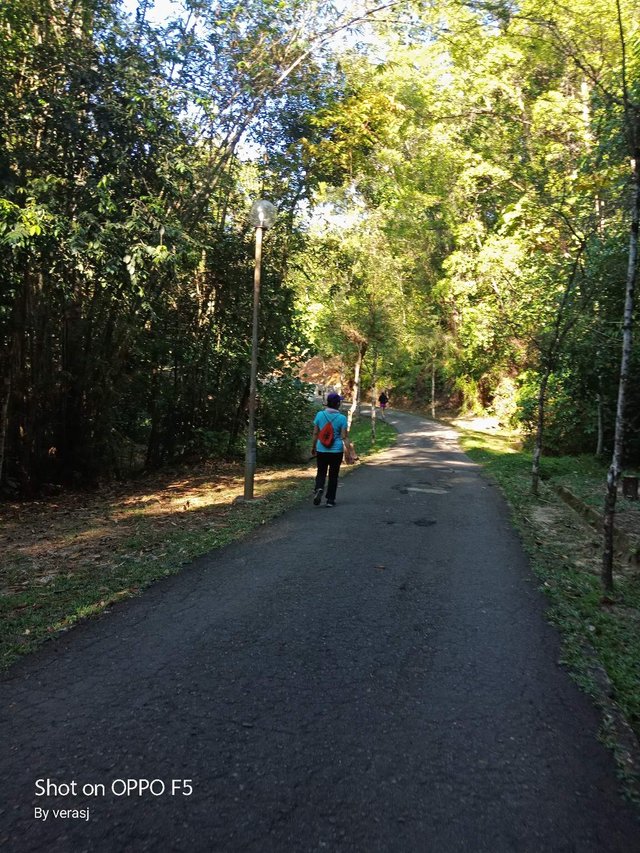 Bored of walking around the Penampang Complex, this time we went to Tun Fuad Stephen Recreational Park, a popular park that provides 2 KM track that goes around the lake. It's a favourite exercise ground for locals here.
The track leads to a green forest - trees that gives you clean oxygen, flowers that makes you happy and birds and insects sings to greet you. Anyway, I didn't notice much all of these because we were walking and talking all the while along the 2KM trail..😂😂
Those fit and energetic joggers can opt to climb few trails (about 1 KM long) at the park that head up to Bukit Padang hill top at 477 feet. In order to reach the hill top, you need to go thru trails and steps on stairs that was constructed using old car tyres and nature path track which can be muddy and slippery during rainy season. We have not tried these trail yet. 😂😂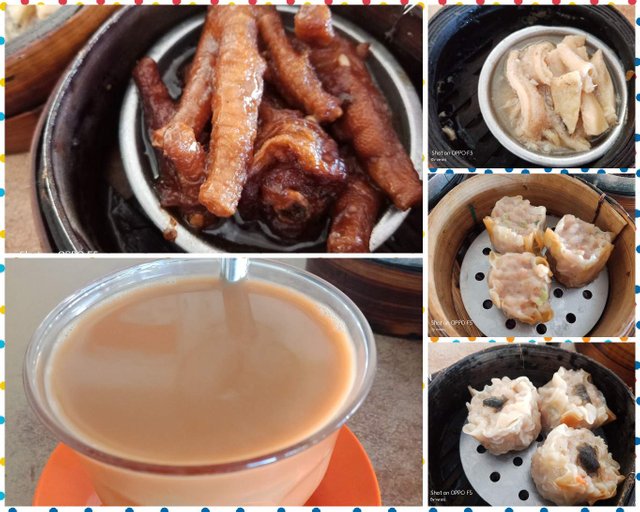 After the morning power-walk, we went to a Dim Sum restaurant to have a light breakfast.
My sister said the other day that "You go for jogging, you lose 1 KG but after that you go for breakfast, you gain 2 KG".
Oh well... We have to feed our hungry tummy and like @kilathecla said "Hidup perlu diteruskan" means Life must goes on.... and that's the end of my story today. Thank you for reading! 😜🙆
Posted using Partiko Android