When talking about vaccinations with people who are against them, you will often hear things like "Measles don't kill children!", "Healthy kids don't die to Measles!", "Measles are not deadly!", etc. Unfortunately, this is not true at all.
A few day ago, the World Health Organization (WHO) published a shocking new report in Copenhagen, showing that Measles hit a decade's record high in the European WHO region. In the first six months of 2018, over 41,000 children and adults have been infected with the deadly virus, at least 37 of those have died so far. (1)
By far the highest numbers of infections have been recorded in the Ukraine (23,000+ cases) - which is, what a coincidence, is the European country with the by far smallest percentage of vaccination. In 2016, only 31% or relevant children received their second dose of vaccination there - the goal to eliminated Measles is 95%+. (2)
---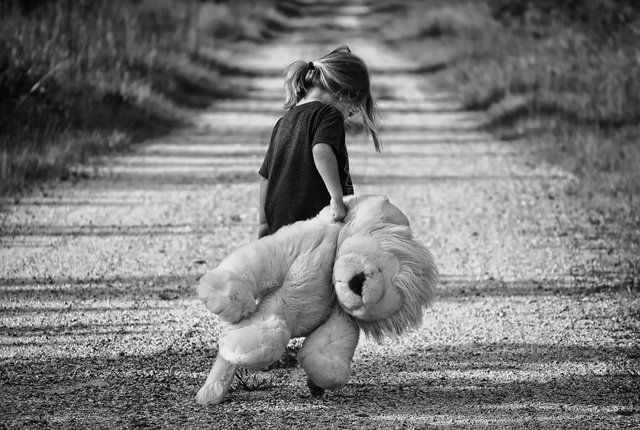 Don't let kids die who don't have to! - Unhappy girl from Unsplash
---
I don't want to start another big discussion about wheter vaccines are good or bad - for me it is just a thing about risks. While I am for example not vaccinated against rabies, as there is no rabies in Austria and therefore no risk for myself atm, I am of course vaccinated against Measles, since I both would be in personal risk as well as a possible carrier of the virus.
But the MMR vaccines causes Autism?!
There is just one thing I want to add: Please don't say that the MMR-vaccine causes Autism and link me the fraudulent study of Andre Wakefield published in 1998. His study was about only 12 people, he had personal interest conflicts (he received about half a million dollars from lawyers who wanted to sue the pharma company producing the MMR vaccine, according to Brian Deer, a British investigative journalist(3)) and his study therefore was withdrawn from the journal. His co-authors also withdrew and Wakefield was deletd from the UK medical register for unethical behaviour, misconduct and fraud.
Of course a possible link between the MMR vaccine and Autism was further investigated, with huge studies finding no significant correlations. And those studies investigated about tens of thousands of children, not 12. Neither in the United States (4), nor in Japan (5), a significant linking could be discovered.
---
TL&DR: Measles are a deadly virus!
Even if you keep believing that the vaccine is linked to Autism - Please at least believe that Measles is a deadly virus as well and don't spread rumours that it is just a virus a child can easily handle!
---
I hope at least the people in doubt will read this post and of course the linked sources and then draw their own conclusions. I am aware that I will not convert hardcore-antivaxxers - But that is fine. This post is for the people who just don't know what is the right thing to do. I am not saying I can tell you what is right. But maybe I could help you to find some trustfull sources that will help you with your decision.
And no, no pharma company paid me for this post. I just saw the shocking WHO report today and wanted to spread the message.
Thanks for reading,
Martin
---
Sources (All links as of August, 21th, 2018):
(1): http://www.euro.who.int/en/media-centre/sections/press-releases/2018/measles-cases-hit-record-high-in-the-european-region
(2): http://www.euro.who.int/en/health-topics/communicable-diseases/measles-and-rubella/news/news/2018/5/ukraine-restores-immunization-coverage-in-momentous-effort-to-stop-measles-outbreak-that-has-affected-more-than-12-000-this-year
(3): https://briandeer.com/mmr/st-dec-2006.htm
(4): Autism occurrence by MMR vaccine status among US children with older siblings with and without autism; Jain, A. et al.; Journal of the American Medical Association, 2015, 313 (15) - can be found here: https://jamanetwork.com/journals/jama/fullarticle/2275444 -
(5): No effect of MMR withdrawal on the incidence of autism: a total population study; Honda, H. et al.; J Child Psychol Psychiatry., 2005, 46 (6)