Benefits of Bengkoang for Health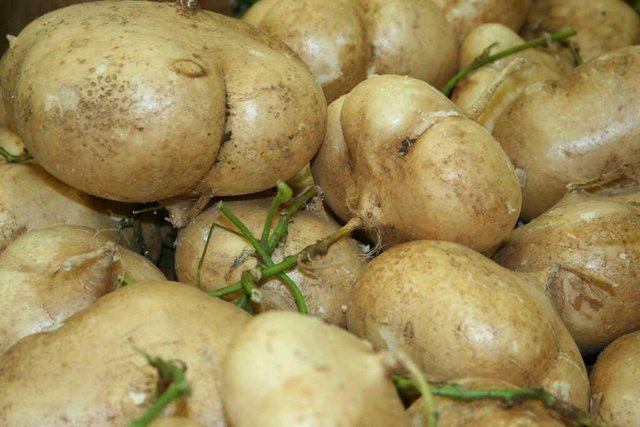 Bengkoang is one of the fruits that grow on the ground or can be called tubers. This fruit can be eaten raw or made various processed. This fruit can grow in semi-tropical and tropical regions. The fruit that has a sweet and cool taste, it turns out to save so many benefits for the health of the body. Some of them are:
Bengkuang adalah salah satu buah yang tumbuh di dalam tanah atau dapat disebut sebagi umbi. Buah ini dapat dimakan mentah atau dijadikan berbagai macam olahan. Buah ini dapat tumbuh di wilayah semitropis dan tropis. Buah yang memiliki rasa manis dan sejuk ini, ternyata menyimpan begitu banyak manfaat utuk kesehatan ubuh. Beberapa diantarnya yaitu:
Helps treat hemorrhoids.
High fiber content in bengkoang able to facilitate the digestive tract, making it easier at the time of defecating. Then hemorrhoids will be more easily and quickly healed.
Membantu mengobati wasir.
Kandungan serat yang tinggi pada bengkuang mampu memperlancar saluran pencernaaan, sehingga memudahkan pada saat membuang air besar. Maka wasir akan semakin mudah dan cepat di sembuhkan.
Improve brain function.
The content of vitamin B6 in large amounts in bengkuang, able to improve brain function and cognitive ability. In addition, it can also help maximize the process of metabolism and efficiency as an organ system.
Meningkatkan fungsi otak
Kandungan vitamin B6 dalam jumlah yang besar pada bengkuang, mampu meningkatkan fungsi otak dan kemampuan kognitif. Selain itu, juga dapat membantu memaksimalkan proses metabolisme dan efisiensi sebagai sistem organ.
Strengthens bones.
The many mineral content in bengkoang such as manganese, magnesium, iron, and copper are very good in compacting the bones so that the bones become sturdy.
Menguatkan tulang.
Kandungan mineral yang banyak pada bengkuang seperti mangan, magnesium, besi, dan tembaga sangat bagus dalam memadatkan tulat sehingga tulang menjadi kokoh.
Regulate blood pressure.
As a source of potassium, bengkuang is able to regulate blood pressure, because potsium is a vasolidator that can also reduce the tension of blood vessels and arteries. So it can lower the pressure on the cardiovascular system
Mengatur tekanan darah.
Sebagai sumber potassium, bengkuang mampu mengatur tekanan darah, karena potsium merupakan vasolidator yang juga dapat mengurangi ketegangan pembuluh darah serta arteri. Sehingga dapat menurunkan tekanan pada sistem kardiovaskular
Boost immunity.
The content of vitamin C and some finonutrien compounds in bengkoang, able to maintain and enhance the immune system. So that relatively can avoid the attack of various infections and diseases caused by viruses, bacteria and other microorganisms
Menjaga kekebalan tubuh.
Kandungan vitamin C dan beberapa senyawa finonutrien pada bengkuang, mampu menjaga dan meningkatkan kekebalan tubuh. Sehingga relatif bisa terhindar dari serangan berbagai infeksi dan penyakit yang disebabkan oleh virus , bakteri dan mikroorganisme lainya.