BOGO Day 4! Friday February 23
Today and tomorrow are the last two days for this BOGO round.
Fantastic BOGO today, especially for those who are very active; sports, workouts, etc. Or if you're dealing with a sore back and neck area . . .
Absolutely love these products!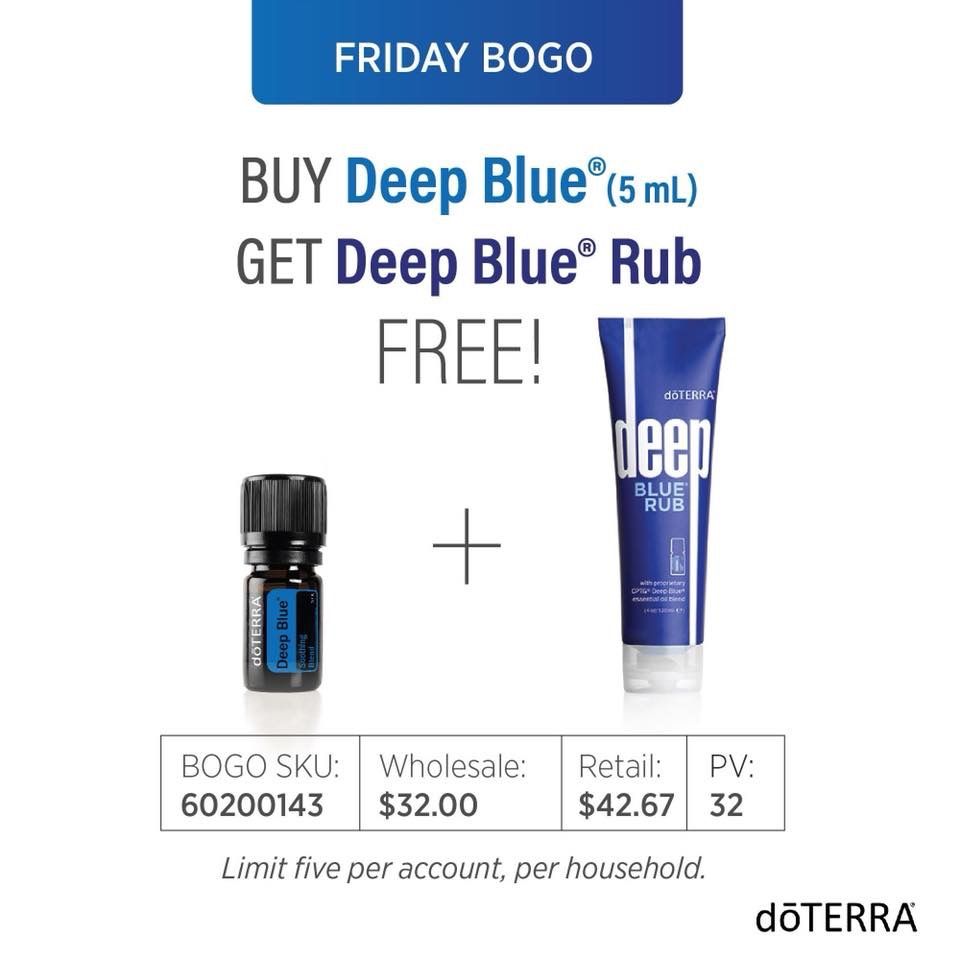 Buy 5 mL Deep Blue® (60200143) get Deep Blue® Rub (38900001) FREE! But only for today and only while supplies last.
So hurry and get yours today!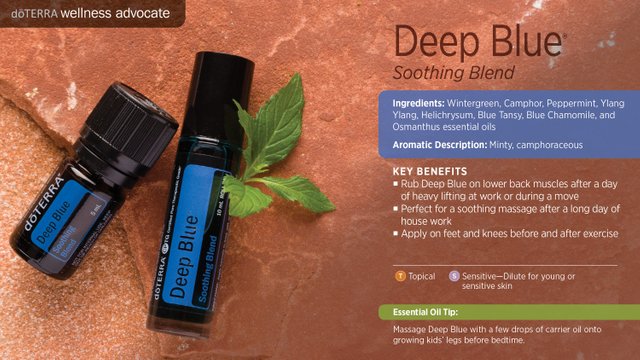 I tend to carry my stress in my shoulders and neck area. I use Deep Blue essential oils and rub in into my skin . . . Feels amazing and takes away the tension.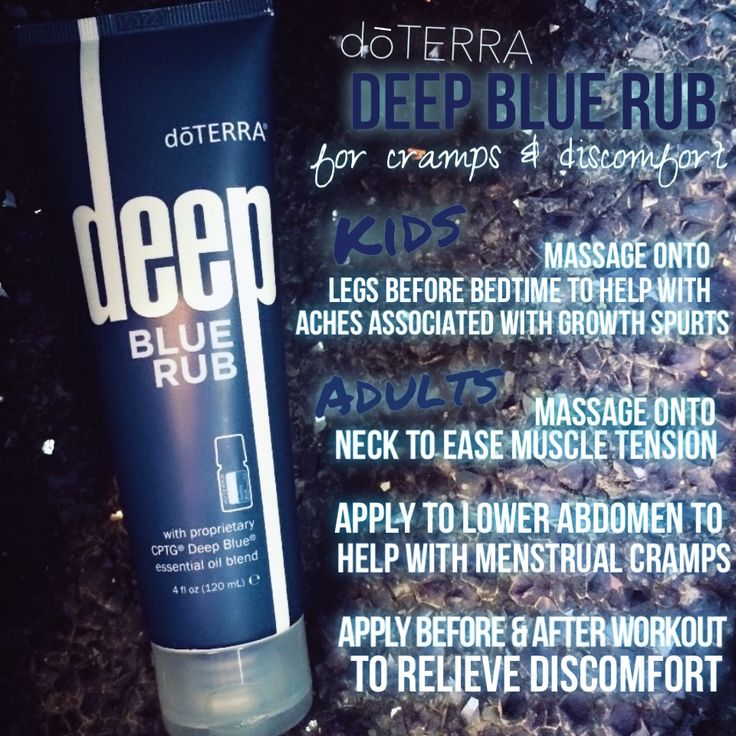 I rub in Deep Blue cream on my lower back as it has a tendency to act up every now and then. Due to a physical job with lots of bending and moving by lower back let's me know enough is enough. Rubbing Deep Blue cream on my skin cools the area and allows my muscles to calm down.
Check out more here https://www.doterrafortunes.com and https://www.doterra.com/US/en/site/stephiesawyer.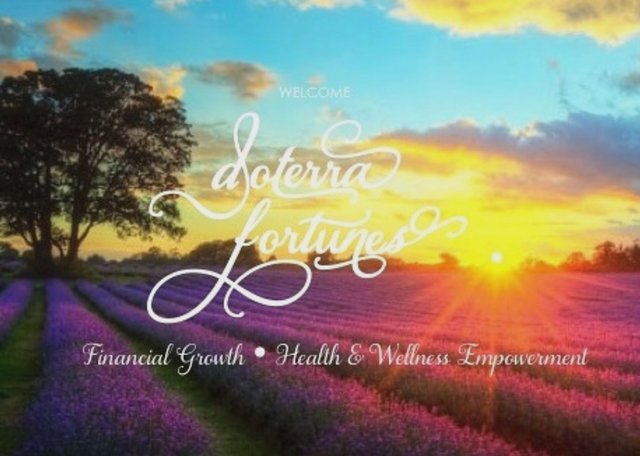 :-) Stephie