Bindu
I have often mentioned bindu (point) in the articles on Nada-Yoga. In Nada-Yoga, this is the trigger of the inner sounds. It is located on top of the back of the head, about 3 cm inside the skull. The basic exercise to explore it is "The Inner Sound". We will get to know the first stage of this exercise today.
In den Artikeln über Nada-Yoga habe ich des öfteren den Bindu (Punkt) erwähnt. Damit wird im Nada-Yoga der Auslöser der Tonentstehung der inneren Klänge bezeichnet. Er befindet sich oben auf dem Hinterkopf, etwa 3 cm innerhalb der Schädeldecke. Die grundlegende Übung um ihn zu erforschen ist "Der innere Ton". Wir werden heute die erste Stufe dieser Übung kennenlernen.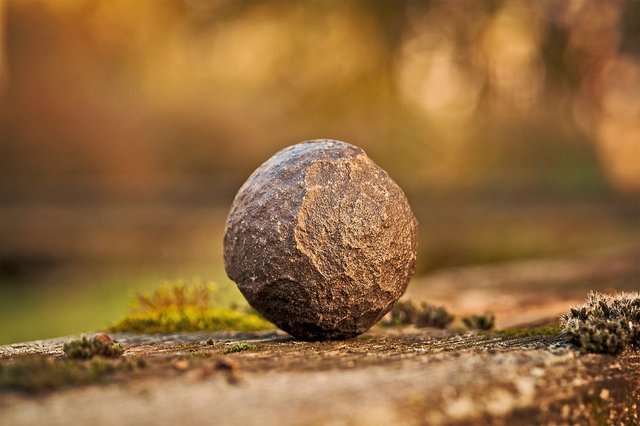 Yoni-Mudra
This is done as follows: first close the two ears with the thumbs, then lightly press the eyelids with the index fingers, then close the nostrils with the middle fingers, then place the ring fingers on the upper lip and finally put the little fingers on the lower lips and close the mouth.
Dies wird folgendermaßen ausgeführt: Zuerst mit den Daumen die beiden Ohren verschließen, dann mit den Zeigefingern die Augenlider leicht andrücken, dann mit den Mittelfingern die Nasenlöcher verschließen, dann die Ringfinger auf die Oberlippe legen und zum Schluß die kleinen Finger an die Unterlippen legen und den Mund verschließen.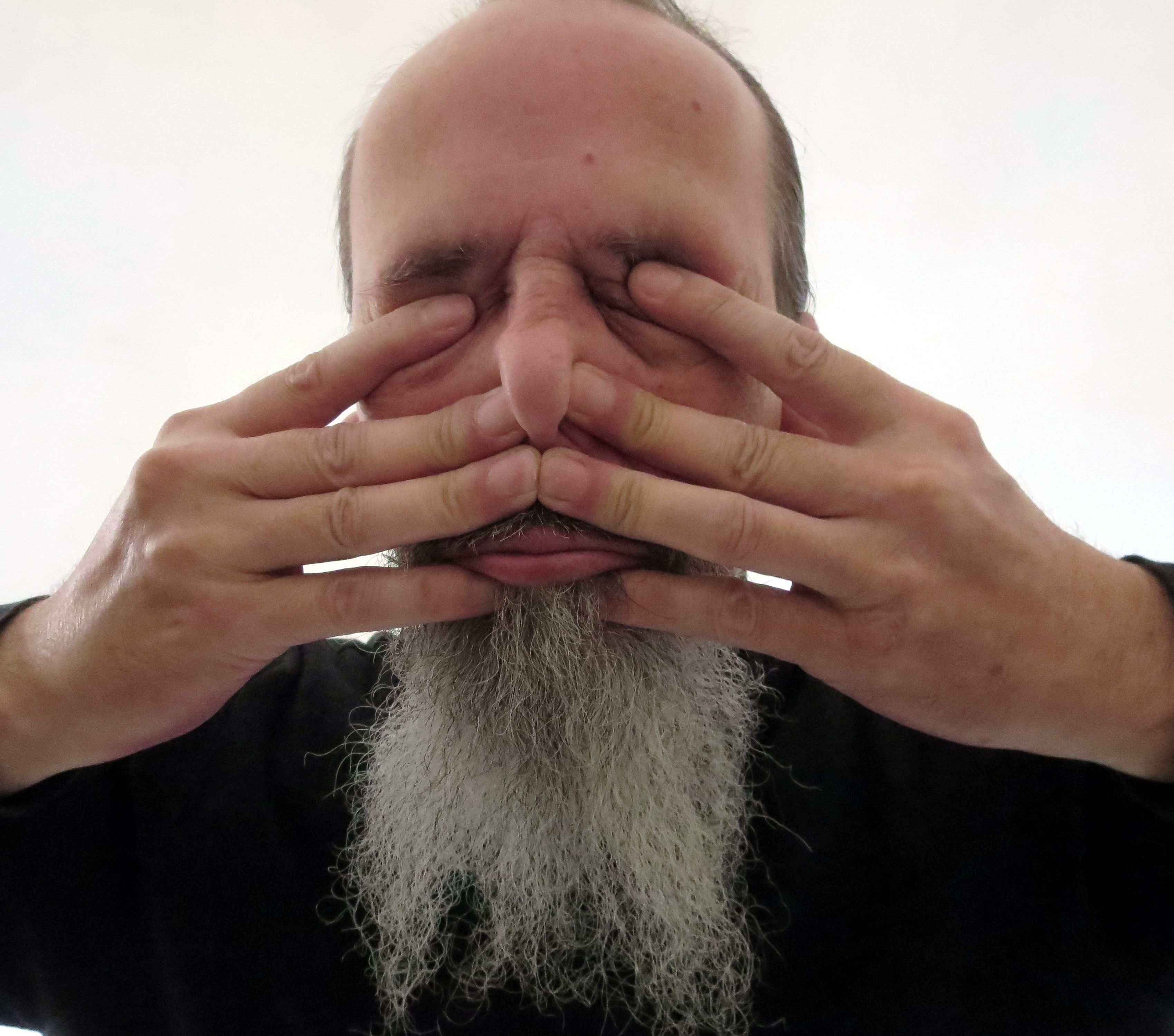 The inner tone / Der innere Ton
In meditation posture after inhaling we make the Yoni Mudra. Now we follow the tone of the breath, the blood and the pulse until the mind comes to a rest. Try to focus your attention from the loud to the soft tones. Then we release the middle fingers from the nose and slowly exhale. After inhaling again, we close the nose again. You can do the Yoni Mudra for a few breaths. Finally, we release all fingers and cover the eyes with open hands, give you time to slowly open the eyes again.
In Meditationshaltung nehmen wir nach dem Einatmen das Yoni-Mudra ein. Nun verfolgen wir den Ton des Atems, des Blutes und des Pulses bis der Geist zur Ruhe kommt. Versuche deine Aufmerksamkeit von den lauten zu den leisen Tönen zu richten. Dannn lösen wir die Mittelfinger von der Nase und atmen langsam aus. Nach dem erneuten Einatmen verschließen wir die Nase wieder. Du kannst das Yoni-Mudra einige Atemzüge lang ausführen. Zum Schluß lösen wir alle Finger und decken die Augen mit den offenen Händen ab, lasse Dir Zeit um die Augen langsam wieder zu öffnen.
Result / Ergebnis
This mudra directs the energy of the senses inside. The name Yoni means, among other things, womb and you will be free of all sensory impressions to focus entirely on your internal.
Dieses Mudra lenkt die Energie der Sinne nach innen. Der Name Yoni bedeutet unter anderem Mutterschoß und du wirst dich frei von allen Sinneseindrücken ganz auf dein Inneres konzentrieren können.
---
Bis nächstes Mal! / See you next time!
Danke für Deine Aufmerksamkeit! / Thank you for your attention!
Original content by @schamangerbert

---

Schaman Gerbert

---