Remedy you need for the current flu epidemic (please resteem)
The Ozzie flu is global right now (I'm treating cases from all over the US, UK, and elsewhere.)
The predominant symptoms are classic flu (fever, congestion, aching, weakness) plus bone and sinus pain, eyeball pain, head pain, vomiting and a very bad cough (better on knees with head low).
The remedy I've needed to prescribe everyone so far is Eupatorium Perfoliatum. I've prescribed 200c 2-3 times daily for 2 days in most cases.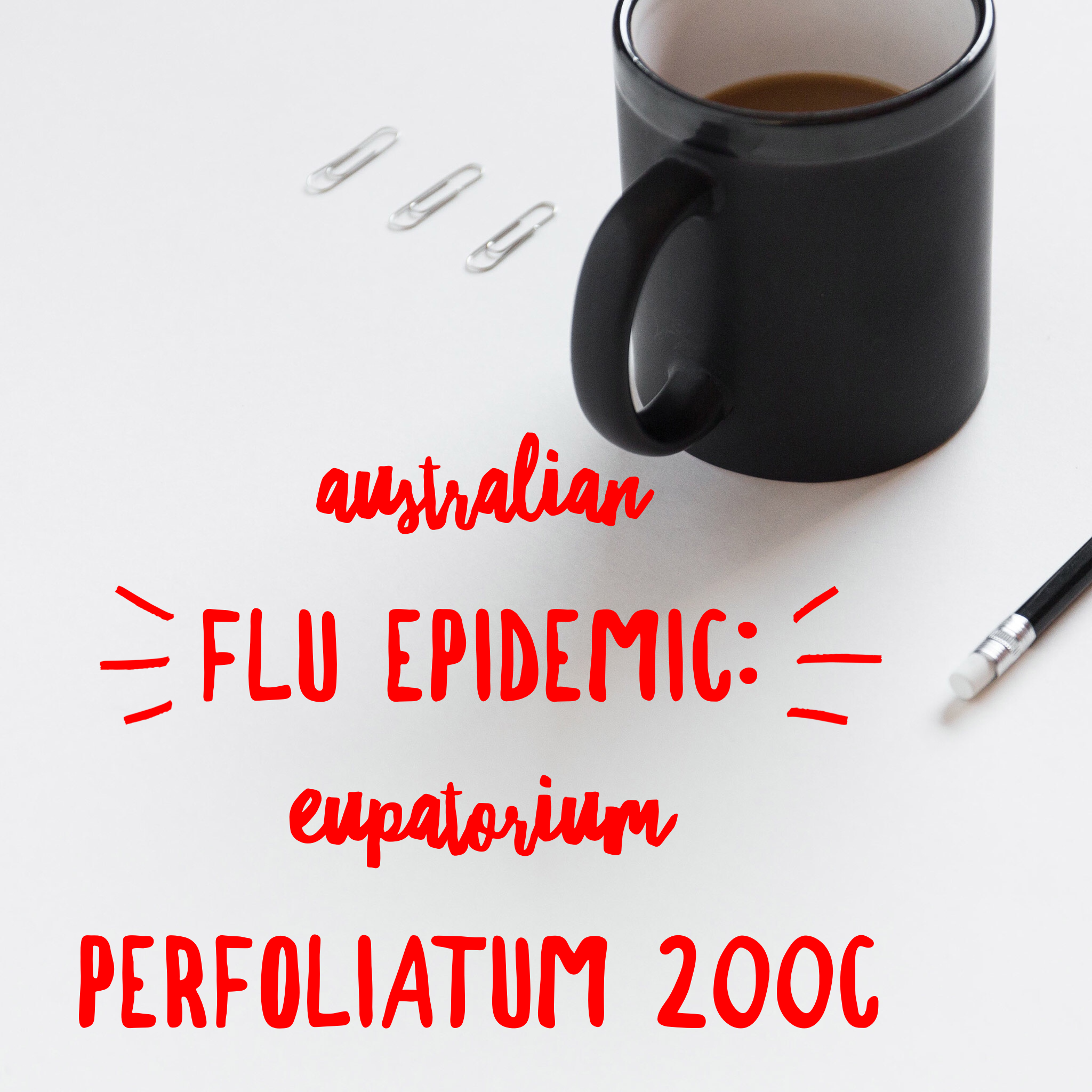 It can be purchased via Amazon or from www.sourcehomeopathy.com in the US, or www.helios.co.uk in the UK (ship worldwide). There is also a new helios opened in Canada.
To attempt to prevent getting it or make it milder, take Eupat perf 200c single dose a few times weekly during the epidemic. This is safe for babies, pregnant woman and old folk too.
The current flu jabs are not covering it and it has hospitalised people (particularly the chest symptoms).
Be sure to have it in stock and please resteem.