Detox is for some people the new fashion. Many people go every now and then ' a day of Detox ' or submit even to a 1 or 2 week detox program.
But what is Detox actually and what does that with your body? And when is Detox well and what should you never do?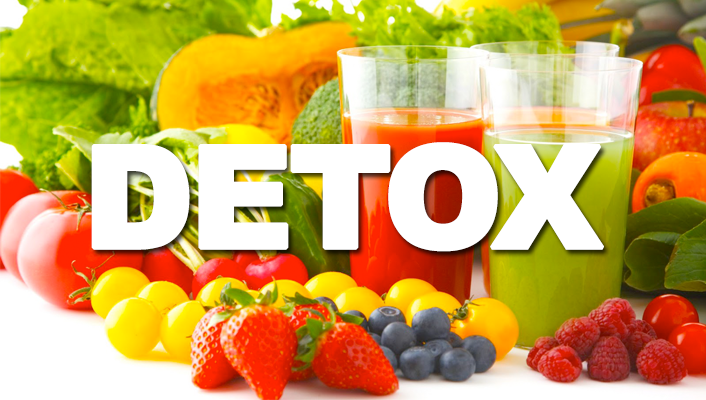 Why Detox?
Day in and day out our body is exposed to all kinds of toxic substances, ranging from exhaust fumes and cigarette smoke to processed foods full of artificial fragrance, color and flavorings (e numbers), non-organic meat (antibiotics), non-organic fruit and vegetables (pesticides), cosmetics, deodorants, cleaning products, dental amalgam, vaccinations, modified wood, jewellery, prostheses and so on.
Our body has a natural cleaning process so that harmful substances from our body will be removed, but if we have too many toxins in our body, the body can no longer drain the toxic substances. In this case, the toxins are stored in fat cells, where they can remain for years. These toxic substances can cause all kinds of illnesses and diseases, including neurological disorders and cancer.
The only way to get rid of all those toxins is to do a detox every now and then, so that the fat cells where the substances are hidden can be degraded and the toxic substances can be drained.
Does Detox really help?
Detox is absolutely no fad. Many naturopaths consider that the body knows only one illness, they call it toxaemia poisoning.
They believe that the body is able to cure every disease as long as the body is clean and get enough healthy food inside.
Unfortunately, most doctors within mainstream medicine have a low opinion about Detox, although in recent years there are more and more Western skilled medici who understand that a detox can offer health benefits.
Detox can also be a useful tool in weight loss and helps to slow down signs of aging (Maguire, 1923).
What should you know if you want to do a Detox?
Detox seems simple, but still it is not wise to just start a detox program. If you don't have the right preparations then the detox has little effect and it's a waste of effort. A wrong detox can even be dangerous, because during the detox all toxic substances comes into your bloodstream that can make you sick and can cause permanent damage in your body!
The so-called detoxification symptoms resulting from a wrong executed detox can occur in the science known as "Herxheimer reaction" and are often characterised by nausea, headache, dizziness and/or mood swings. A wrong detox is a very nasty experience and there are many people who directly stop with their detox and never start a detox again. And that's a shame, because a detox offers so many health benefits if you do it the right way!
The best Detox programs you can follow is a program that not only pays attention to the detox itself but also gives extensive information on the preparations that you need to know. Usually it takes a few weeks in preparation for a detox and is intended to any vitamin and mineral deficiencies and to ensure that your body has enough digestive enzymes and antioxidants so that you are well protected against the toxins that are released and are broken down and disposed of during the detox.
In addition, it's important to make sure that you have a healthy and regular bowel movements before you start with a detox, so that the harmful substances can be released quickly during the detox and efficiently removed from the body.
With a good detox program it's recommended to do a detox once a half year for 7 or 14 days. The length and frequency of a detox is also dependent on your own desires, goals and what's best for your personal situation. In any case, it is never advisable to regularly do a detox for one day, because that bring your digestive system out of balance. And the toxic substances will not be drained.
During the first detox day the glucose level in the body goes down so the glycogen reserves can be depleted.
Then the body take proteins from the tissues to make glucose. The first day nothing will happen with the FAT stores.
What do you feel after a detox?
After a detox you feel as reborn! Your skin looks radiant, you bursting with energy and vitality, you sleep much better, the cramps and pains that you had are disappeared like snow in the sun and your eyesight is improved. In addition, you'll also have lost one or more pounds, but the biggest advantage is that you protected your body against all kinds of illnesses and ailments. With a good detox you give your body an optimum health gift!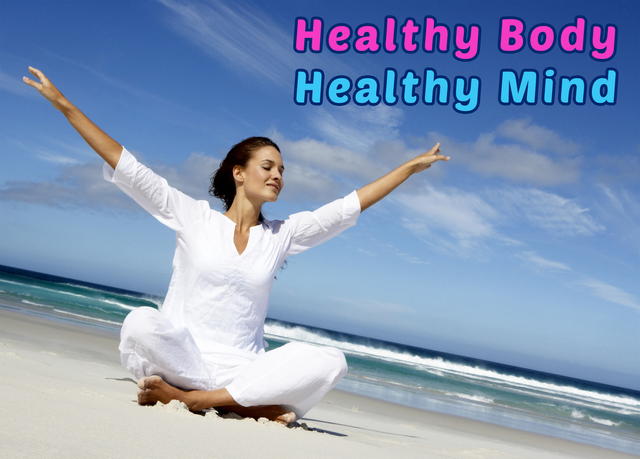 Thank you for reading! Feel free to follow me and upvote!