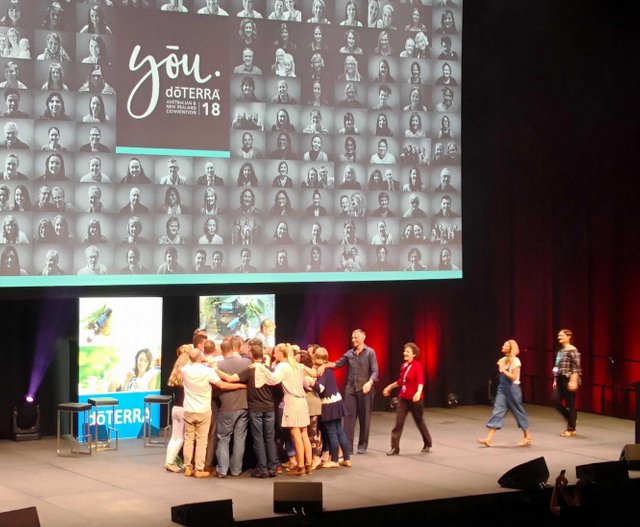 There was a lot of talk today around culture and being the custodians of the culture of doTERRA. But the image above shows all of the Australian leaders of this business, hugging the departing Australian GM goodbye. I think the culture will be just fine for some time to come!
It was another spectacular day of inspiration and wisdom for impacting peoples lives with these gifts of the earth. My favourite slide for the day was this one: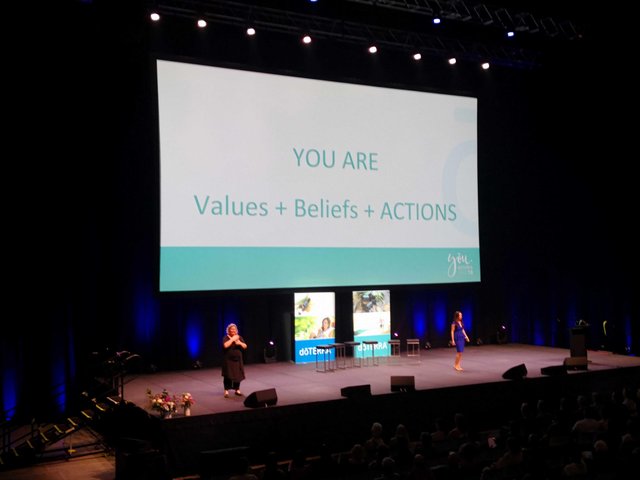 Why? Because I have been stuck, and wondering why I am not aligned with my thoughts & beliefs. But this slide put it all I to place for me. Unless you're taking action in alignment with your thoughts, beliefs and values, then you cannot be in alignment! It's pretty simple really but it was one of those "aha" moments for me that put it all into perspective.
I also enjoyed this nugget of wisdom as a life philosophy.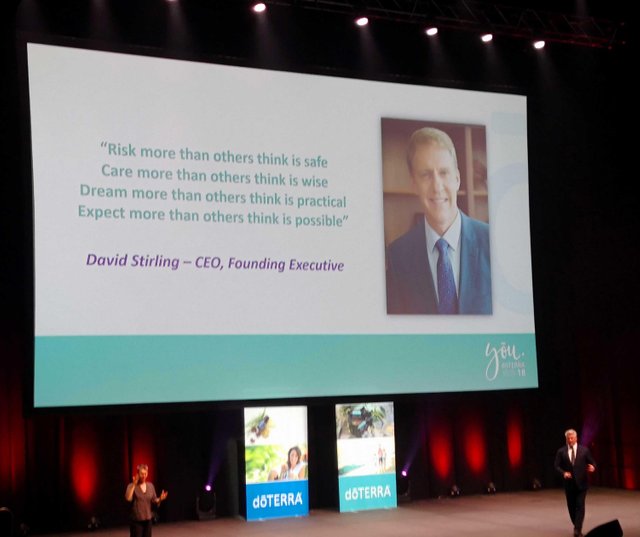 Finally, here's two pictures showing the wellness advocates at lunch in Sydney. I wish I could post the wonderful aroma wafting through Darling Harbour, but let's just say that Sydney never smelt so good!