I was taking a run this morning when i happened to meet a street vendor and her kid, Esther is the name of her daughter, i was curious when i saw the tubes and asked what happened. the situation is so unfortunate, Esther ingested caustic soda used for making soap assuming that is was water, totally not her fault they live in a poor neighborhood and her neighbor manufactures soap on a small scale for a living.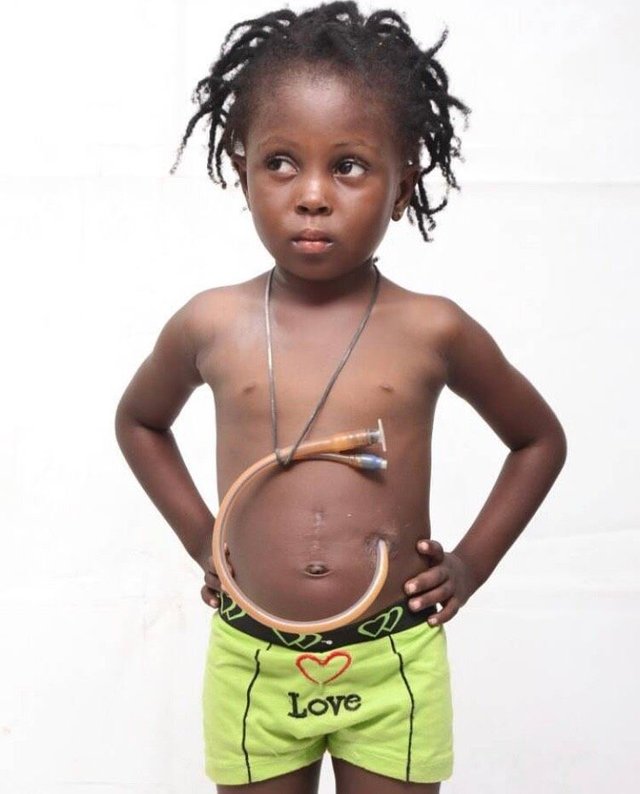 As of now Esther cant drink nor eat through her mouth, because the soda affected her throat, so everything goes through tube into her stomach, doctors need the equivalent of just $3000 USD, in other to carry out a surgery that will help normalize Esther's eating habit. I was so sad and touched so i donated $80 on my own and thought to share this story here to try to get whoever wants to give, what ever is given will go straight to Esther's medical bill.
To give is to save a life today. thank you to everyone who will help share this to try to help this little girl.!