One of the biggest mysteries faced by researchers involved in creating a vaccine against the dreaded HIV virus, is that they have not figured out the fact that people who are infected do not efficiently make antibodies against the virus, like it would for any other infection.
This trait of the virus has played havoc with medical science and has transformed into one of the most dreaded viral infections which leads to the condition known as AIDS, which has taken countless lives over the decades.
---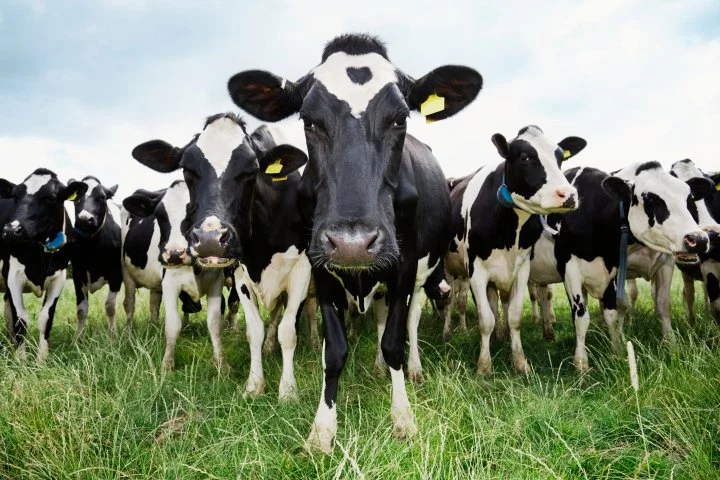 ---
[Photo Source]
---
But if some researchers are to be believed, a recent study found that antibodies present in cows could help them to finally make a vaccine against HIV!
The study in question, published in journal Nature by researchers at Scripps Research Institute, the International AIDS Vaccine Initiative (IAVI) and Texas A&M University has found that cows hold the clue to HIV cure and prevention.
The fact is cows never get infected by HIV. Their immune systems produce unique antibodies against infections out of which an antibody called NC-Cow 1 was revealed to be especially powerful when it came to attacking HIV.
Scientists are excited about this finding and one of the researchers was quoted as saying,
To put it into perspective, the first broadly neutralizing antibodies were discovered in the 1990s. Since then, we've been trying to elicit these antibodies through immunization, and we've never been able to do it until now. Until we have immunized a cow. This has given some information for how to do it so that hopefully we can apply that to humans.
So, besides the exclamation used in the English language, we find that the cow can potentially save mankind from the deadly afflictions of the dreaded HIV virus and AIDS by giving us a clue as to how it protects itself. And using this knowledge, we can now, hopefully, develop a vaccine for humans.
Holy Cow!!
---
---
Further reading
---
---
If you like my work, please up-vote and read more at @norbu.
You may also click the down-arrow next to my name (before my reputation score below) to follow me. Or you may just re-steem to share the love! 😊
---