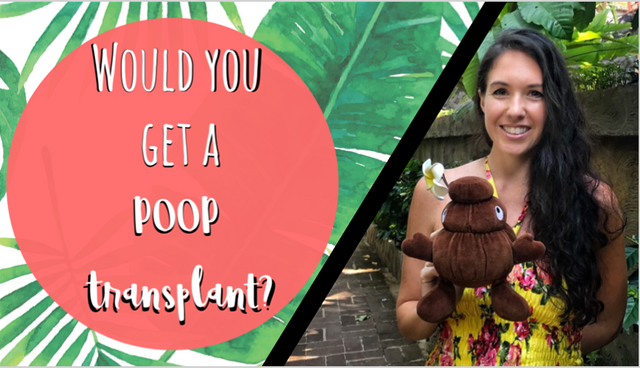 Two days into the new year and I'm already talking crap 😱.
Did you know that you can donate your poop?
That's right.
One man's crap is another man's treasure.
You might be thinking, "That's disgusting."
Or, "That's crazy."
Or, "Why would somebody want poop?!?"
I guess this is the part where I explain it to you so you don't start to angrily throw virtual poo at me.
Why Someone Might Want Your 💩
😁
It's used to treat patients with Cdiff.
Cdiff colitis is basically a really bad bacterial colon infection that can kill you.
Ironically, you can get it sometimes from taking antibiotics to get rid of a different infection.
It's a horrific thing to deal with, and I'm not going to go into details about it.
Let's just say I've been researching it because someone I love more than anything in the world has it and it's one of the things that has almost killed her before.
Anyway.
It's difficult to treat...
...but apparently, 💩 may be the answer.
Poop transplants are like the superman of cdiff.
It works like this:
You take the 💩from a healthy person, and then put it inside the colon of the sick person with Cdiff.
The good bacteria from a healthy person helps fight off the bad guys in the infected person.
It also helps recolonize the sick person's gut with good bacteria that they don't have.
It's one of the most effective treatments against cdiff supposedly, and it's kept people from dying.
So, the question is this:
If you were sick with cdiff...
#Would you get a poop transplant? ###