We may know that stroke is a disease that is identical to the age of twilight, roughly it can be practically a parent's disease. As in mainstream drama films are forced to marry because pas ngenalin boyfriend, ortunya shocked suddenly stroke.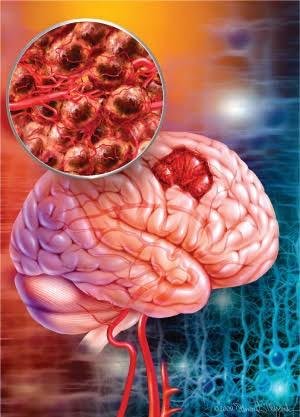 But it's in the movie soap, in the real world stroke can attack us-we at a young age. Even more terrible again, in addition to the accident of stroke including diseases that are in the sequence number two as the cause of disability in the world. This is because stroke occurs due to the blood supply to the brain is cut off, aka blood flow not to the brain due to lack of oxygen. As a result many stroke sufferers are missing memories, paralysis even until death.
Maybe you would think " still young, relax first wrote to enjoy it all" without selfish health. But what would happen if our youth had to go through post-stroke therapy like this?
Can-can everyone has 5 steps ahead we just want to start, then even if healed completely but if not? Well, for that do not compare your age, you should be alert to the symptoms of stroke. Moreover, there are many symptoms of stroke that we often do not realize. In addition to vertigo and often lose the balance of the body following some symptoms of stroke that you all must know of course.
Headache Often
Do not underestimate if you often have headaches, especially if it feels very painful and suddenly sharpened pain. Yes, it is one of the symptoms of a stroke, so be on the lookout for a doctor.
Confusion due to Unclear Reason
If you're in an atmosphere again, like hanging out with friends in the cafe all of a sudden you get confused for no apparent reason this also includes stroke symptoms. But it does not mean confused time again think yes, it means sudden confusion.
Frequent View Suddenly Blurred
This does not apply if you say "why I look blurred can not even see if again in a dark place" because it is clear that the dark name we certainly can not see. It's good that when you work for example your views suddenly blur or you can not focus your eyesight on a particular object.
One Side of the Face Often Sudden Pain
If one part of your body such as arms, face, legs or chest often sudden pain, from now on should you start alert. Because such pain is a typical symptom of stroke.
One Part of the Body Often Experience Tremor or Vibrate Without Consciousness
Tremor is a condition in which one body vibrates. Have you ever experienced such a name as a shiver? Well, the vibration is like shivering but only occurs in one part of the body only. This condition is one of the typical symptoms of stroke, even that indicates if you have a blockage of blood supply to the brain.
Difficult to Swallow or Inhale Air for Uncertain Reasons
If you are not cold or fever, but you have trouble breathing air or swallowing, you should start worrying. It also includes symptoms of stroke, but generally if a stroke is difficult to swallow or inhale the air will be accompanied by nausea, vomiting or fainting.
Well, already know? If you have any symptoms, check your health immediately before it's too late.