Woodstock Fruit Festival - Presenters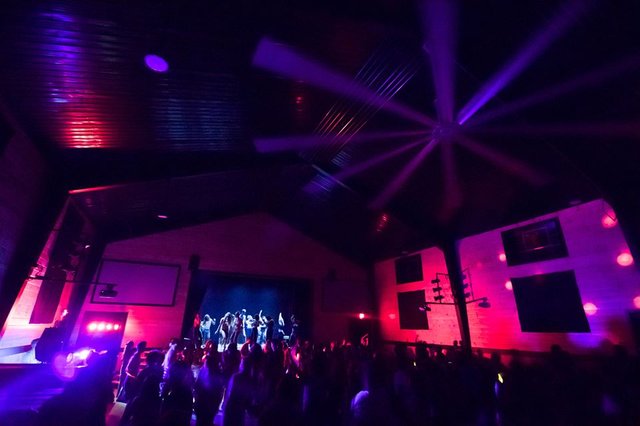 Woodstock Fruit Festival - Presenters
6 Here are some of the main speakers at the Woodstock Fruit Festival 2018.
Anne Osborne
Michael Arnstein
Grant Campbell
Don Bennett
Robert Lockhart
Evan Worldwind
Brittany & Conor
Samuel Mielcarski
Arnold Kauffman
Ted Carr
Karen Ranzi
Alyse Brautigam
Alana Parekh
Mike Vlasaty
Megan Elizabeth McDonnell
Ellen Livingston
---
Here's a longer list of presenters at the Woodstock Fruit Festival 2018 and what each is presenting or facilitating.
David and Leah (Thai Yoga Massage)
Robert Lockhart (health presentations, inversion classes)
Ellen Livingston (yoga, presentations, support groups)
Brittany & Conor (acro yoga and relationship workshops)
Don Bennett (climate change and health presentations)
Anne Osborne (fruit diet presentations)
Jennelle LeMoine (Empower Motion Dance)
Samuel Mielcarski (presentations and fitness workshops)
Megan Elizabeth McDonnell (Ecstatic Dance)
Michael Arnstein (move to Oahu, Hawaii, Pinnacle trail run)
Yahoteh Kokai (Drumming classes)
Grant Campbell (running/support group)
Marco Ranzi (basketball, frisbee, soccer)
Ashley Clark (food demos)
Alana Parekh (Access Your Animal workshop, and 'nofap' presentation)
Paul Izak (live music on the lawn)
Mar (breakdancing)
Brian Heithaus (Banana Ice-Cream demos)
Mike Vlasaty (weightlifting)
Alyse Brautigam (presentations)
Evan Worldwind (sound healing meditation/didgeridoo)
DJ Shamrock (dance parties)
Karen Ranzi (raising healthy children, kids food demos, support groups)
Arnold Kauffman and Deanna Husk (health and vision board presentations)
Rudrananda aka Jared Turner (Kirtans)
Tracey Katof (Dance Classes)
Charles and Davis Haines (Get To Know You Games, Opening/closing Ceremonies, and other evening activities)
Kelsea Anderson and Annabel (Forest Bathing)
Ted Carr (presentations/support group)
Roy Rozman (getting to know you games)
What other presenters would you like to see at the Woodstock Fruit Festival?
Thanks For Reading!
If you have any topics that you would like me to cover, feel free to comment them below and I'll add them all to my list!
We are the Love of God, no matter what.